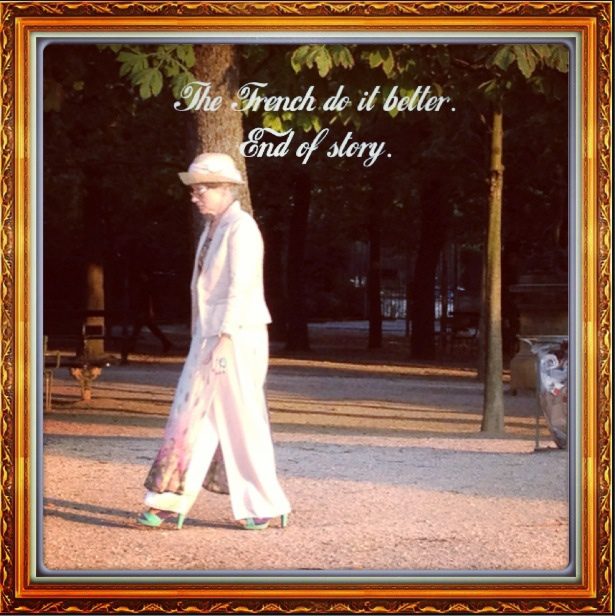 I took this photo of this absolutely magical woman, as she casually strolled through Le Jardin du Luxembourg in Paris on a warm summer evening last year.
Isn't she exquisite??
That day, I couldn't help but fantasize about what it would be like to be Parisienne – to have a thoughtfully curated closet filled with elegant clothes, vintage trinkets passed down through generations, an innate appreciation for art and culture… All the makings of a beautiful life.
I like to think she was off to sit outside at a little boulangerie to enjoy a café and a perfect little piece of cake. She'd light a long, slim cigarette and sit for an hour, watching the people pass and reveling in the beauty of the moment.
I still think about her sometimes and of how she made me decide in an instant that when I grow up, I want to be Parisienne…