I hate baby stuff.  I mean, I REALLY hate baby stuff.  It's tacky, it's bulky, and it all too often comes in hideous patterns or generic pastels…. No thank you.
With this in mind, when I started acquiring things for my little guy, I did some serious research, found the most aesthetically appealing items (and opted for ones that served multiple purposes and therefore allowed me to collect less excess crap) and then only brought in the bare minimum.  Even his toys are few and far between, because guess what? The only "toys" he gets really excited about are empty water-bottles, measuring cups and the socks on his feet.
So I'm writing this is for my pregnant home-girls out there, looking around their impeccable, clutter-free houses decorated with Restoration Hardware furniture, dreading the truckloads of baby things that are posing an imminent threat to their chic and thoughtfully curated homes.  I promise you, your home does not need to look like an isle in Babies'R'Us.  If you're like me and clutter makes you feel like your head is going to explode, then read on, girl.
As a new mom, I've made every effort to invest in things that helped to simplify my increasingly chaotic life – the following are things that saved my sanity and allowed me to enjoy my tidy and organized little 1,200 sq ft city dwelling to the max.
Baby Bjorn Bouncer: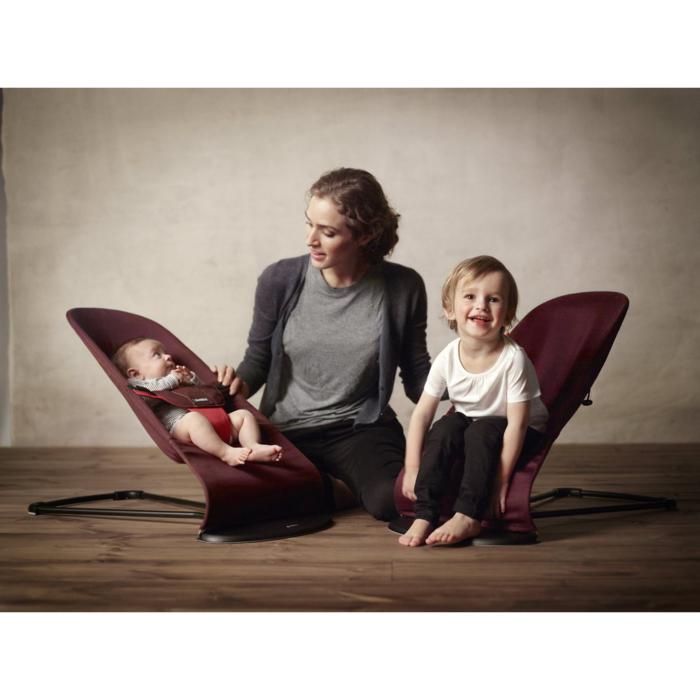 My son went in this the day we brought him home from the hospital, and we have used it almost every-day since.  Adjustable heights, soothing motion, safe place to hang out.  This thing rules.  Its' modern shape and availability in multiple subdued shades made it an instant hit for me.  The best part is that it folds completely flat so it's very easy to make it disappear at the end of the day.
4 Moms Breeze:

The only all black pack-and-play on the market.  Modern, minimalist aesthetic AND it pops up and collapses in about 10 seconds… Can I get a Hallelujah!?  I used the bassinet attachment as a bed for my son for the first 2 months of his life, and now it is our portable crib and occasional confinement area for him in our living room.  The best part? At the end of the day this thing collapses and  gets moved out of sight completely in less than a minute's time.
Connect-A-Mats (play mats):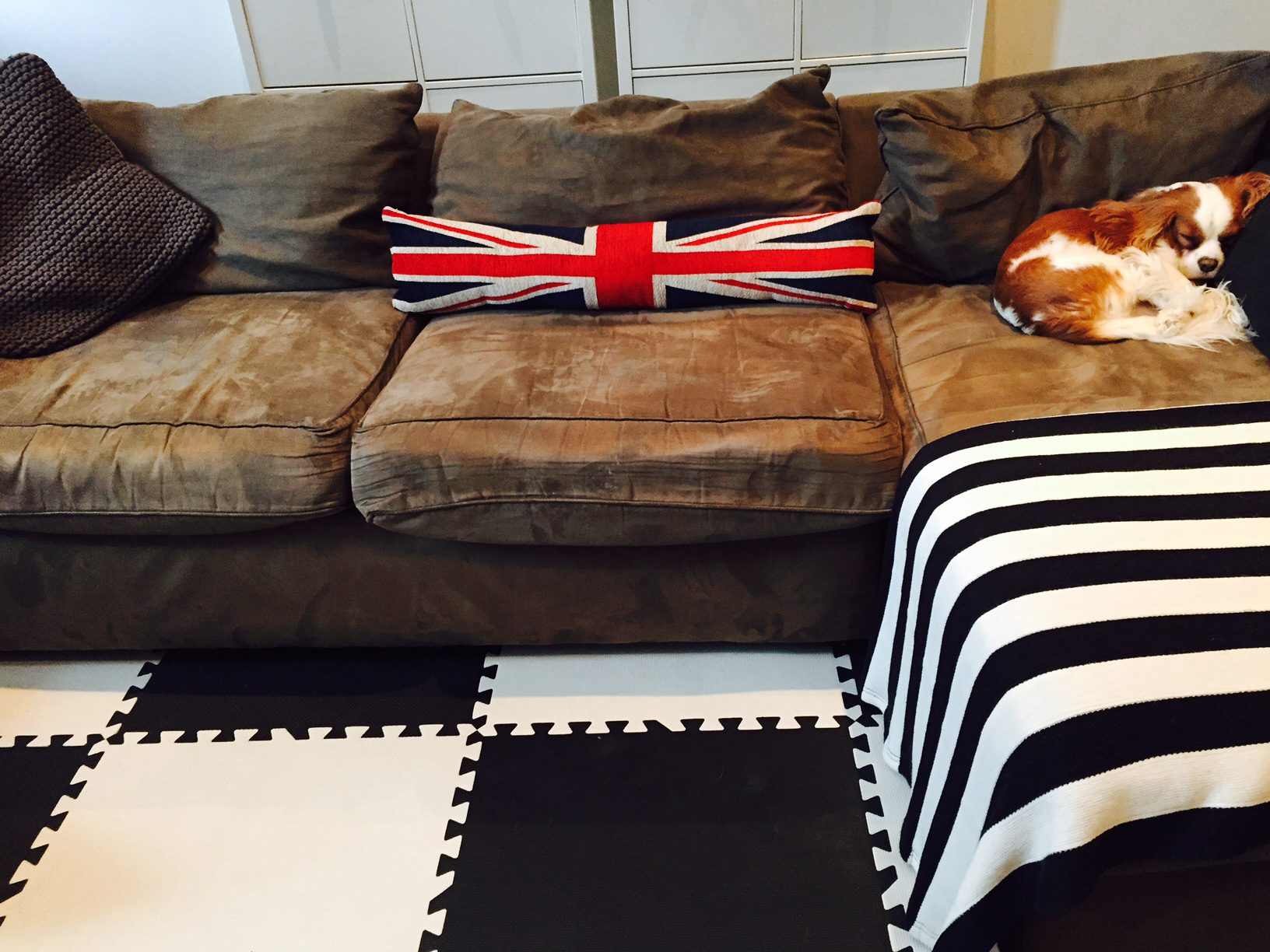 I was dreading these things so much, you have no idea.  But when my little guy became mobile, it became clear that he needed a designated area with a soft surface he could play on and not smack his head on hardwood everytime he fell down (which is approximately 973 times a day).  So I found these awesome large black and white mats at good old Walmart; which meant that I got to avoid those hideous, colourful ABC 123 monstrosities that most people end up with!  And they were a total bargain to boot.  Score!
HiLo Chair: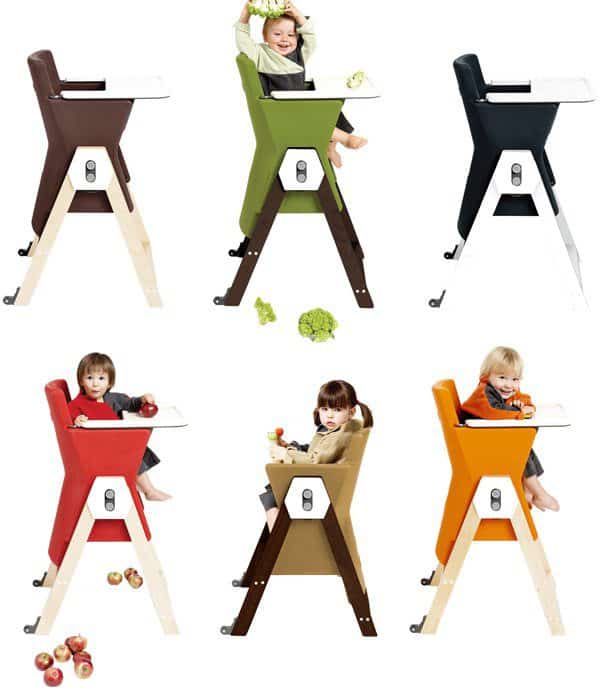 High chairs suck.  They are big and clunky and they stick out like sore thumbs amongst the rest of people's furniture…. But this baby is a dream!  It has a sleek design, multiple colour options (although if I can find anything in a monochromatic variety, the decision usually just makes itself), AND an ingenious design feature that allows it to flip from baby high chair, to a high chair for kids up to age 4!  Less money spent (in the long run), less waste, one less visit to a baby store – that's what I'm talkin' about.
Sons of Trade Diaper Bag:
 Have you seen some of the diaper bags on the market?  Holy Jesus Mary Joseph I would never be caught dead with one of those slung across my shoulder!  Enter: Sons of Trade.  For a tomboy mama like me, these bags are a dream.  All the compartments for your organizational pleasure (with the option to wear as a back pack!), yet the outside just looks like a great piece of carry-on luggage (which, by the way, is exactly what it will become once I no longer have to cart diapers and wipes around everywhere I go).  And the best part?  It's so masculine that dads look cool carrying it too, which takes lots of weight off your shoulders 😉
Bugaboo Stroller (with custom cover):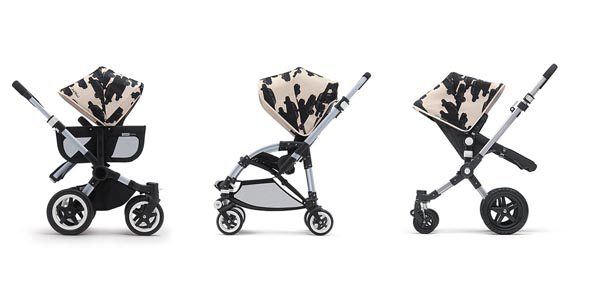 For the first year of your kid's life, your stroller is everything.  I use mine ALL THE TIME, so I am so happy I got one that doesn't make me feel like I have a big piece of junk attached to my hands.  Bugaboo comes out with new covers every year and lucky for me, last year they came out with an awesome black and white vintage car print one by Andy Warhol that is so cool that even childless people on the street remark on how awesome it is.  There are lots of great stroller options out there to explore – just keep in mind that as far as accessories go, this is going to be your new go-to, so find something that you love.
JJ Cole Agility Carrier: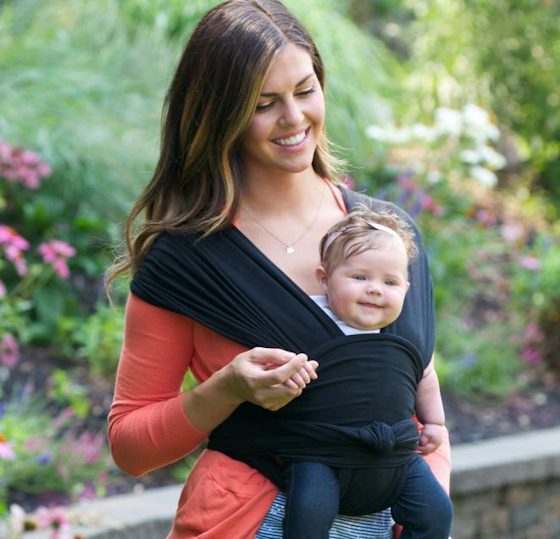 I LOVE THIS THING!  All the comfort and hippy-chic look of a baby wrap with none of the guess work.  It pulls on over your head like a tank top and you just pop the baby in and away you go.  It's easy to stuff into a diaper bag, machine washable and I have used it from day 1 and my 1-year-old STILL loves it.  If I could kiss this baby carrier, I would.
Angelcare Bath Support: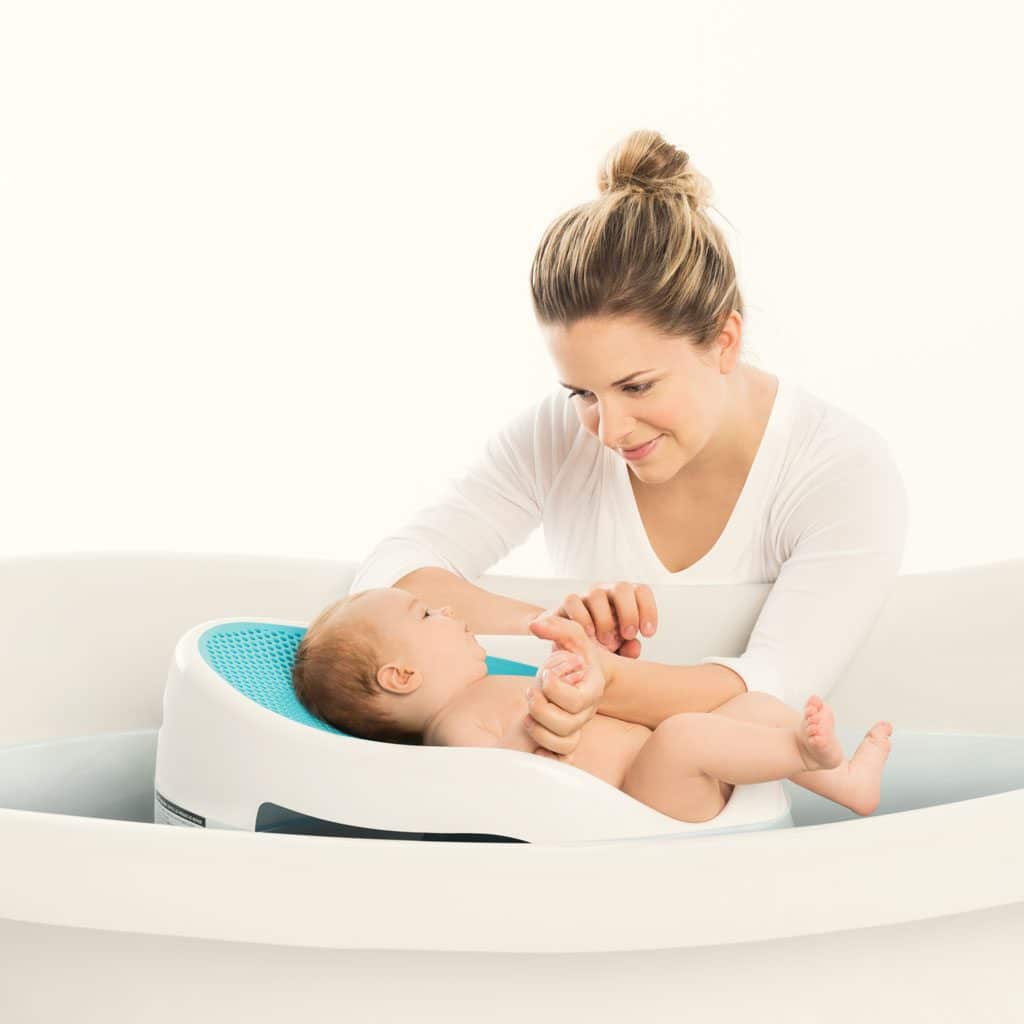 Bath time happens every day.  This tub was a godsend.  For the newborn days it was wonderful because having it meant not having to hold and scrub down a very slippery and very tiny human.  But because it's not enclosed, no matter how fast your little string bean grows, this little tub will be your bath saviour for MONTHS!  As an added bonus, it features a small hook that allows it to be hung for easy storage.
In addition to these 8 items, I also invested in a super stylish crib that converts into a toddler bed (http://www.spotonsquare.com/eicho-crib), a change table that attaches to a chest of drawers and thus, detaches when the baby is no longer in diapers (http://www.oeufnyc.com/index.php/furniture/changing-station-pad/changing-station-with-pad.html), and a carseat that is not a huge eyesore in the back of the car (http://clekinc.ca/foonf/).
Some things that never came through my front door include (but are not limited to): a Diaper Genie, a vibrating baby chair, an Exersaucer, a walker, a Jolly Jumper (although that's really only because my house is completely open concept which left no doorways to hang it in), a baby swing, and a MamaRoo.  And guess what, I don't miss any of it!  Children or no children, when it comes to my living space, I will always remember William Morris' wise advice:  HAVE NOTHING IN YOUR HOUSE THAT YOU DO NOT KNOW TO BE USEFUL, OR BELIEVE TO BE BEAUTIFUL.  A cluttered home makes a cluttered mind.
What would you add to this list of chic baby must-haves?  Feel free to comment and let me know your brilliant finds for toddlers too!
*I have no obligations to any of the aforementioned brands, nor am I receiving any compensation for endorsing their products (although I kinda wish I was… mama needs a new pair of shoes.)