As mothers, we have enough crap to worry about in a day – what's for breakfast, who are we having a play-date with, should baby take one nap or two, what's for lunch, what brilliant topic shall I write about next, what's for dinner, etc. – the last thing we need to be stressing ourselves out about is what to wear. Getting dressed should be simple and easy. But all too often, it's a total friggin' disaster that ends in lulu lemon pants and unflattering (albeit sooooooo comfy) loose tops. Yes, our bodies have changed; yes, our priorities have changed (is anyone else opting for slightly more practical footwear these days?), but damnit, we are still stylish! We're still sexy. As far as I'm concerned, we just need to uncomplicate the dressing process. So today, I marry my first love (fashion) with my newest love (mommydom) to bring you some style tips to help you transition your wardrobe into one that works for you and makes you feel like the hot tamale you are.
Step 1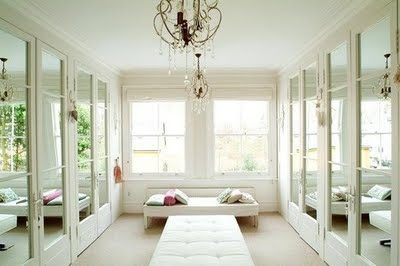 Start by Editing your existing wardrobe. Trim the fat. Get rid of anything that you look and feel like a big bag of crap in. Just do it. If you haven't worn it in the past 18 months (unless you LOVE it or it's very occasion specific), let it go. If you have no clue how to wear it, JUST LET IT GO. Then, go shopping.
And yes, that's an actual photo of actual closet. The owner of this wardrobe totally gets me.
Step 2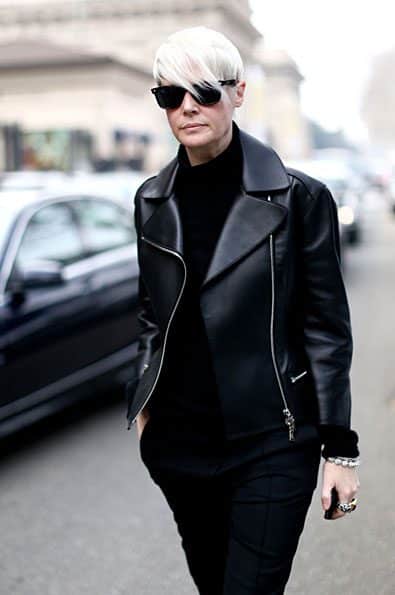 Go find yourself the best leather jacket ever. You should feel like a fucking rockstar in said jacket. This should be something you can throw on with jeans and a tee or over a little black dress. You should feel like the coolest person ever in both outfit scenarios.
Step 3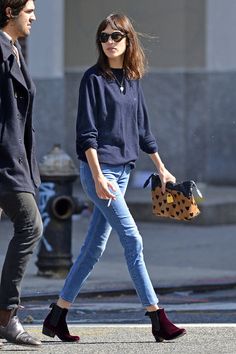 Go jeans shopping. Get a mid-rise, luxuriously soft, well cut pair of denim. Make sure your ass looks amazing in them and that they're not giving you a muffin top. You have found the right pair when you feel 5lbs lighter in them.
Step 4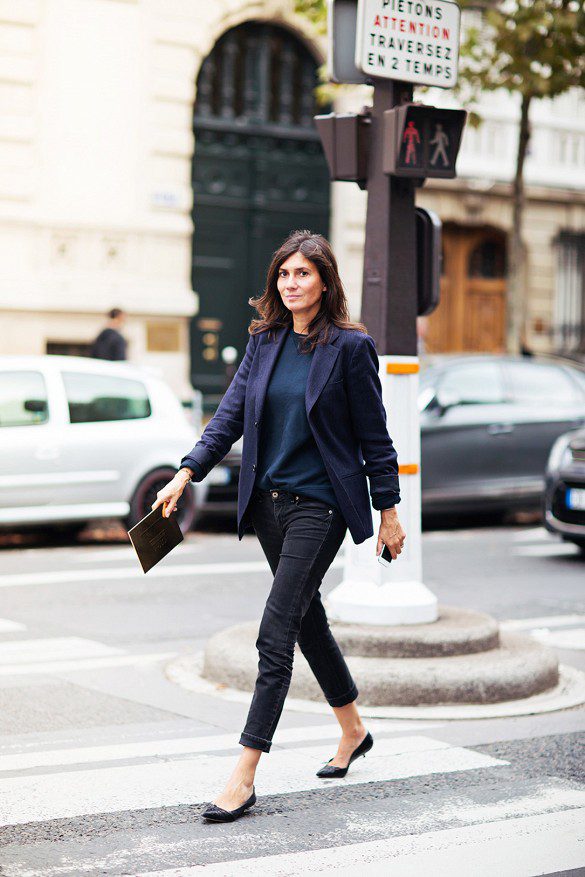 Acquire a structured blazer. Generally speaking, if it hits you halfway down your butt, it will be a flattering length. Buy this wardrobe essential from a store with actual sales people who genuinely know what they're doing and it will be well worth the investment. Go with whatever size fits your shoulders and then let a tailor do the rest. Tailors are as close as we regular people get to made to measure, custom clothing. Your goal here to create long vertical lines, which will inherently make you look taller and slimmer. A well tailored blazer can even make your waistline appear smaller. Can I get a hallelujah?
Step 5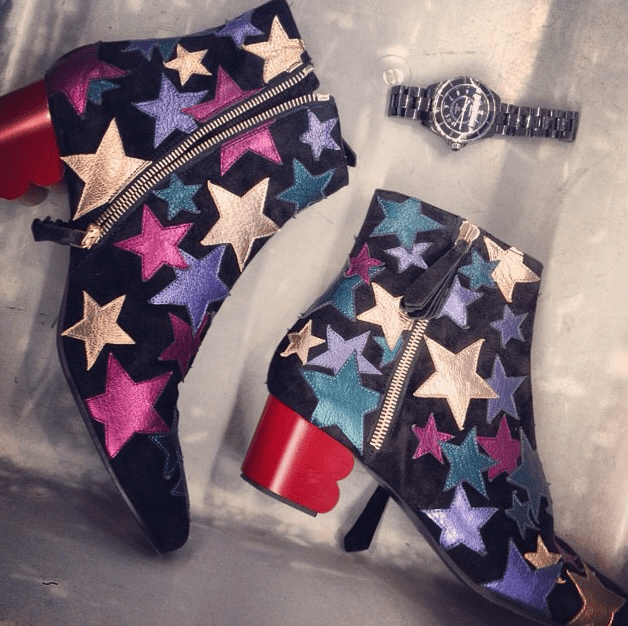 Get a gorgeous new shoe or boot with medium heel that is walkable (not a stiletto, for most of us) to wear during the day. You should be so in love with these that you'd pick them over your sneakers any day because they make you feel like a stone cold fox.
Also, take your existing shoes that look a little beat up to a cobbler for a face-lift. You'd be surprised at how new they look and feel afterward. Never underestimate the value of fresh-looking kicks!
Step 6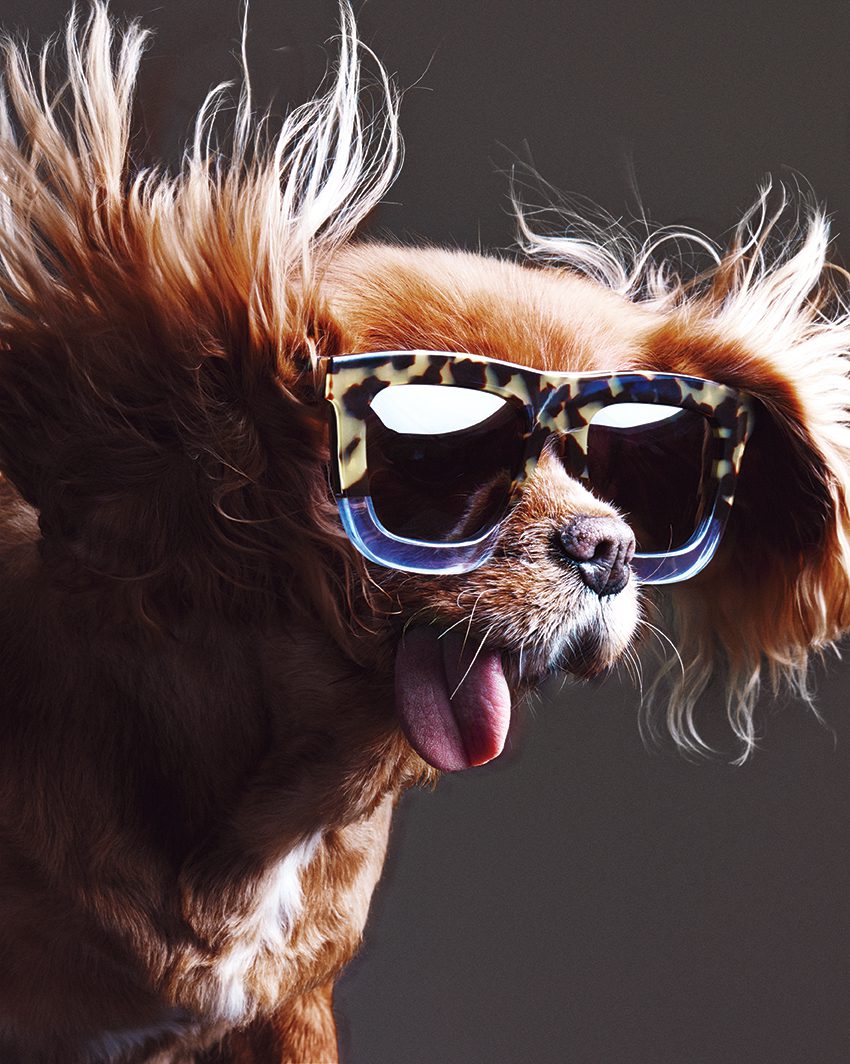 Get a great pair of shades. Sunglasses are a mom's best friend. They cover tired eyes better than any bb cream or under eye concealer on the market. They are also a totally justifiable treat due to their cost-per-wear value (not familiar with the concept? Then you should DEFINITELY read THIS post about my Luxury Goods Purchase Justification System!).
Step 7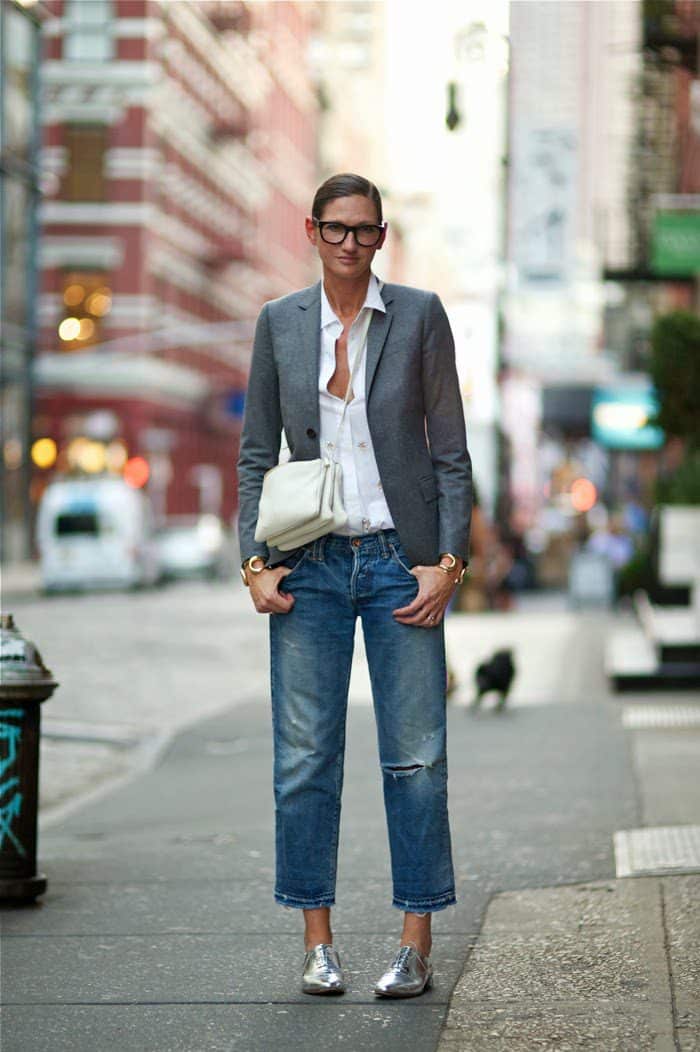 Accessorize. When you're working with a capsule wardrobe, what makes the difference between a coffee-with-a-girlfriend outfit and a dinner-with-your-man outfit is all about your accessories. Say, for example, that for your coffee date you rocked jeans and a tee with your leather bomber on top – you can actually get away with the same outfit for a night out too. Just add a statement earring, a bold lip colour and those sexy stilettos that you always have on standby in your closet. And voila! All the style without all the stress.
Simplifying your wardrobe (especially for a new mom) can and should be looked at as an act of self love. You are giving yourself the gift of having to make one less decision in a day. Steve Jobs wore the same thing every day. So does Mark Zuckerberg. And why is that? They have bigger fish to fry. And so do you. And so do I. (woah. Maybe I should cut back on the Dr. Seuss…)
So when you're laying the foundation upon which to build your newly simplified wardrobe, take care to select key pieces that reflect the woman you are (with a dash of the woman you wish you could be). Invest in quality. Look groomed (sometimes that means slicking back your unwashed hair into a sleek ponytail), feel confident, be your beautiful self, and look like the totally bad ass mama we all know you are.
Do you have any brilliant styling tips that make getting dressed more simple? We'd love to hear them! Share away in the comment section!