Yes Yes Y'all! The time has finally come!  I could not be more thrilled to introduce to oohnikita.com: THE MONTHLY REBEL MAMA FEATURE!
At the beginning of each month, I will be highlighting a different #rebelmama who is killin' the game – doing her thing, professionally dominating, fearlessly creating, trend setting and most importantly, being an incredible mama to her wee one.  So without further ado, let me introduce to you, the one and only, Teri Goodfellow.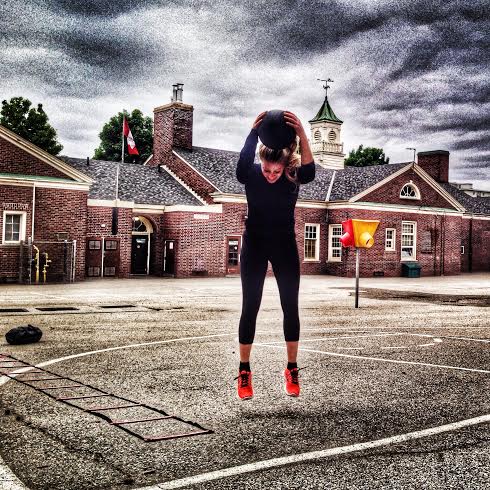 Teri is a Toronto gal through and through, whose current reality lies somewhere between baby brain and having half the mind to whip your ass into shape.  Her passion is (and has been for a long time) health and fitness, and she had the wherewithal to figure out that if you love what you do, you'll never work a day in your life.  So I sat down with Toronto's favourite personal trainer to pick her brain about work/life balance, new motherhood, and what being a #rebelmama means to her.
A lot of people underestimate the emotional and spiritual benefits that maintaining a fulfilling career can bring (especially to a mama); Can you share how your life is positively affected by your work?
Guiding people towards a healthier lifestyle makes me feel like I'm making a difference. Being able to see my clients' progress is super rewarding and satisfying –  just as much for me as it is for them!
And since we're all about balance here at OohNikita, can you also share what motherhood has brought to your life spitirually/emotionally?
Who knew you could love someone this much?! I would trade never sleeping again for this love any day of the week. That's about all the emotional and spiritual excitement any person needs. (If my husband is reading this….I love you too, babe.)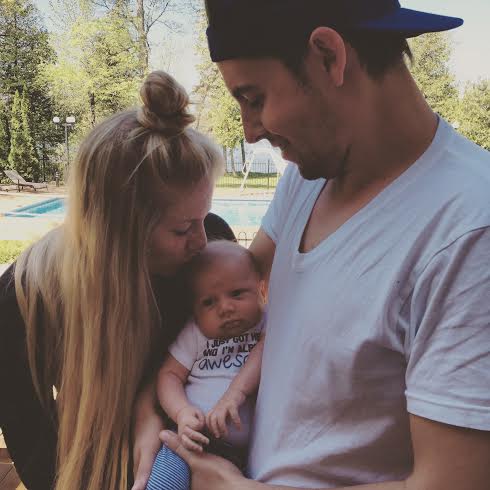 I have found motherhood to be a never-ending series of surprises… What has been your biggest surprise to-date?
Honestly….myself. I really never thought I was the "mommy" type. I thought I'd be the kind of mom that would never let anyone touch my new baby, obsessively wash my hands, never go to busy parks/malls/stores, be paranoid at every sound he/she would make. Well, I'm super happy to say that I'm definitely not like this at all! Quite the opposite: he goes where we go – out for dinner, over to friends places, cottages, you name it. Also, who knew you could do so many things in a day… and with a child… and on very little sleep.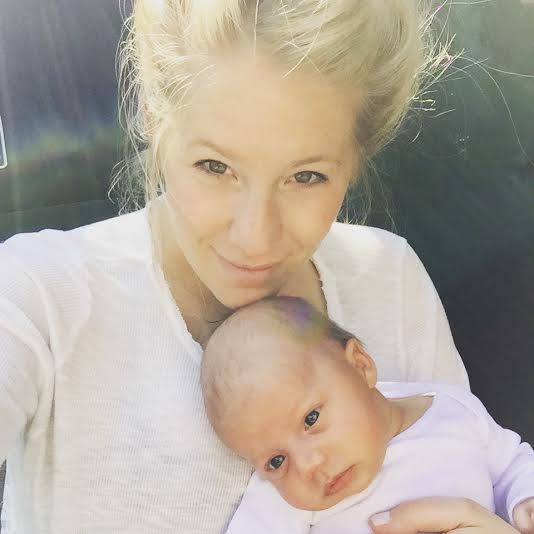 Finding work/life balance can often appear to be a daunting task for new moms; what advice would you give to a mama who worries she could never juggle kiddo raising and dream chasing?
Every mama should be able to do what she's passionate about, even with a kid/kids. I'm fortunate enough to have an amazing, loving husband and family who helps out as much as they can so I am able to still get out and train my clients. If you have family who is willing to help – let them!  You never know when those babysitting offers will end so use 'em while you've got 'em. I don't think your life should stop once you have a baby…I mean…sure, things definitely change and you don't have as much time to yourself as you did pre-baby, but you should still do what you are passionate about. I believe it's all about balance and organization.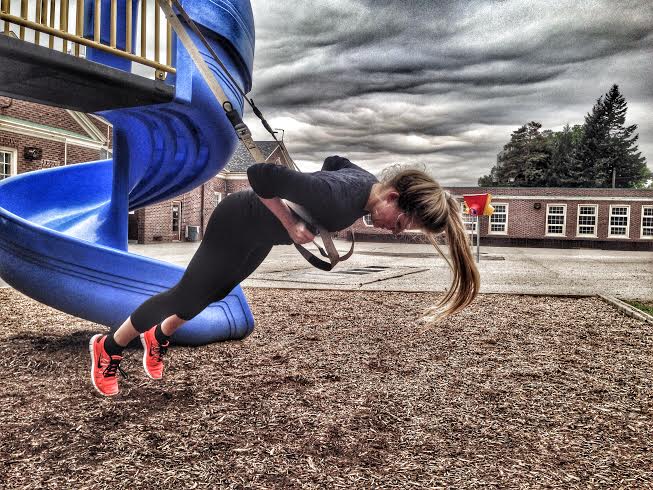 I know that fitness trainers are notorious for being all about setting and achieving goals; so what's the goal you're focused on working toward the most right now?
Sorry for being SO cliché… but I am just focusing on being a good mom at the moment. I learn new things about myself and Bowen (my son) everyday. I thought that when people said, "being a mom is the hardest job in the world," that those people were absolutely nuts; I now wish I could go and apologize to them all. Naturally, of course, I'm working on getting back into shape; pretty much still eating for two makes that more of a challenge than I had expected. I'm adjusting my timelines to make sure I can give my son what he needs and have enough time to work out. I guess he's part of my workout now!
So as our very first featured REBEL MAMA, can you share what the moniker means to you?
A Rebel Mama is a mama who KICKS. ASS. Looking effortlessly good and feeling fab are important, but her passion is in raising her child to the best of her ability without all the rules and "musts" that everyone's always putting out there.  She's a mama who loves her job and continues to work hard at it.  A Rebel Mama lives by 3 words: JUST. DO. YOU.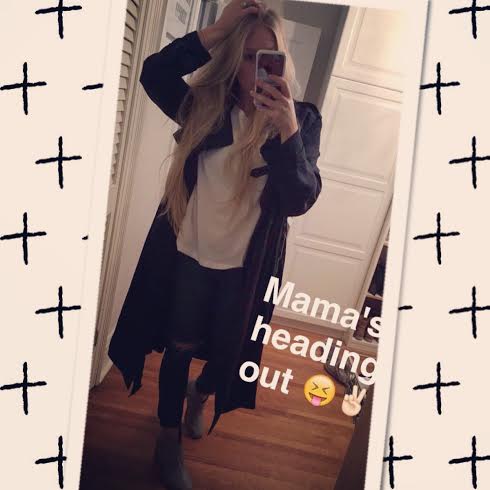 Ummmm…NAILED IT!  I could not have asked for a more amazing mama to have as our inaugural #rebelmamafeature.  Teri, keep doing your thing and inspiring other moms out there to live their best lives, filled with health, fitness, family, and above all else, lots and lots of love.
Want to train with this super mom? Shoot her an e-mail at: terigoodfellow@gmail.com!