All of us have been there at one point or another.  You head to your gay hubby's house for dinner and drinks, which quickly becomes 2 bottles of wine and a cab home at 1am; Maybe it's a friend's birthday party that you just can't RSVP "no" to (nor can you RSVP "no" to the tequila shots he wants to do); or perhaps you had an impromptu hang-out at your place, to which one of your guests brought a beautiful bottle of scotch and… well you know how that ends.  The point is, as parents, we are still very much our pre-children selves at heart, and as such, every once in a while, we get a little carried away with social escapades and forget one major factor: a throwback night of debauchery (whether intentional or not) is sure to be followed by the foggy, headachy HELL that is hungover parenting. The following is the chronological thought catalog that every parent has on that dreaded day when their old selves wind up in a head on collision with their new selves resulting in bar none the worst 24-hours imaginable.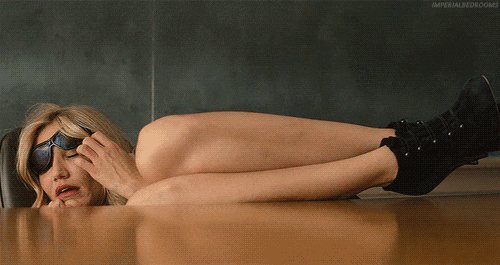 6:00am – "what is that awful noise?"
6:05am – "OMG IT'S THE BABY. WHAT THE FUCK IS HE DOING UP SO EARLY?"
6:30am – "I'm so happy we have a TV in our bedroom; maybe he'll watch Mickey Mouse club for an hour today…"
6:45am – "15 minutes?!? Why, God, why?!?"
7:00am – "How can I possibly make breakfast when I feel like I'm going to puke all over myself?"
*somehow manages to cut up fruit and mix it with yoghurt*
8:00am – "Only 3 hours 'till nap time…"
9:00am – "Maybe I should let him empty all the drawers in the kitchen more often; he seems so happy!"
10:00am – "This mess is unbearable and I need caffeine; let's go for a walk to Starbucks."
11:00am – "NAP TIME MOTHERFUCKERS!!"
*passes out cold for the entire duration of baby's nap*
1:00pm – "What is that awful noise?"
1:05pm – "OMG IT'S THE BABY. WHAT THE FUCK IS HE DOING UP SO EARLY?"
1:30pm – "Oh God I have to make ANOTHER meal?"
2:00pm –  "I know this baby is NOT throwing his entire lunch on the floor right now."
2:30pm – "This is the worst. I'm not cool anymore. Why did I pretend to be cool last night?"
3:00pm – "How come I was so anti-screen-time before? This shit is amazing!"
4:30pm – "3 more hours until bed time"
5:30pm – "DINNER?! Fml"
6:00pm – "DADDY'S HOME! I have never been happier to see anyone in my life!"
6:30pm – "It's bath time… Oh forget it, he's clean enough"
7:00pm – "Would he go to sleep if I put him down half an hour early?"
*no he will not*
7:15pm – "I wonder if he notices that I'm only reading every second page of these books…"
7:30pm – "BEDTIME MOTHERFUCKERS!!"
8:00pm – "Yes. Finally I can kick back and enjoy some peace and quiet."
8:02pm *falls fast asleep on the sofa with Disney Junior playing in the background*
You see, the law of inertia is also the law of life: every action has an equal and opposite reaction. A night of fun means a day of parenting hell. Yes, last night was fab and yes, we all need to let our hair down every once in a while, but once you throw children in the mix, the stakes get high as hell. The lesson here? Once you become a parent, make sure to act like a goddamn adult and pick your friends, your outings, and your alcohol combinations wisely.