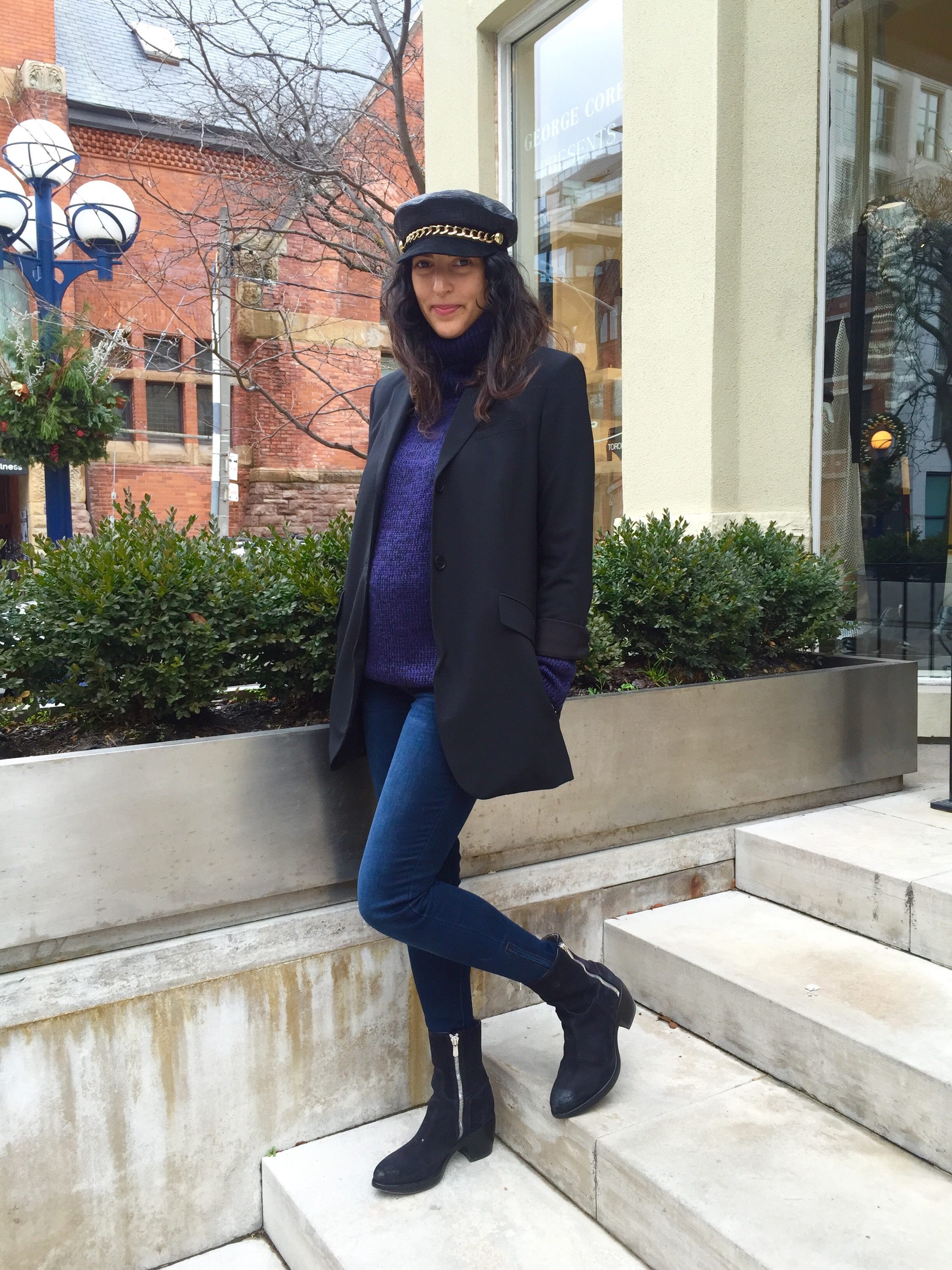 During my last pregnancy, being the stubborn, rebellious little a-hole I am, I chose to rage against the machine and NEVER purchase any maternity pants. For the first 3 months, I let my regular jeans get progressively tighter at the waist. The following 3 months I spent feeding a hair elastic half-way through the buttonhole, then lassoing it around the button to hold the aforementioned jeans shut. For the final 3 months, I lived primarily in tights or the one pair of maternity pantyhose that I had to cave and buy (ever tried getting your regular control-tops on over a pregnant belly? Don't.).
This time around, however, the hair elastic trick only lasted me 4 months (thanks a lot, previously stretched uterus and abdominal muscles!) and since the thought of 6 months sans denim makes me want to crawl into a hole and die, I bit the bullet. I got the dreaded maternity jeans. And you know what? Although I'm Canadian, I may just have to organize an American thanksgiving dinner this weekend just so that when we go around the table saying what we're thankful for, I can say, "MATERNITY PANTS! STRETCHY, FULL BELLY COVERAGE! NOTHING JABBING ME IN THE STOMACH WHEN I SIT DOWN! BLOAT-CONDUCIVE CLOTHING!"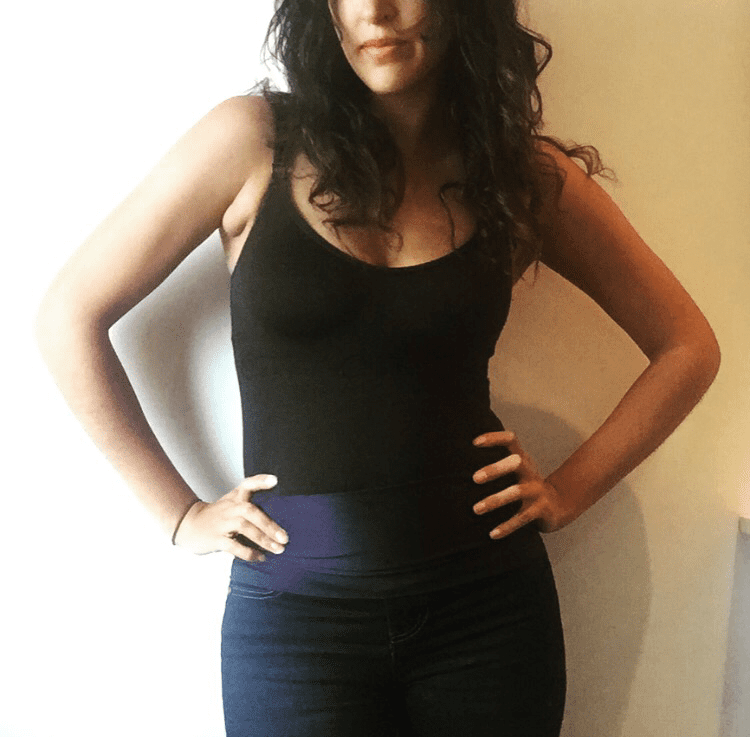 Seriously, what the actual fuck was I thinking last time? How could I let my fear of saggy-assed, ill-fitting denim blind me from the fact that THE INTERNET EXISTS, and on it, if you look hard enough, you can find damn near anything, including actually cool maternity clothes? Ugh; silly Nikita.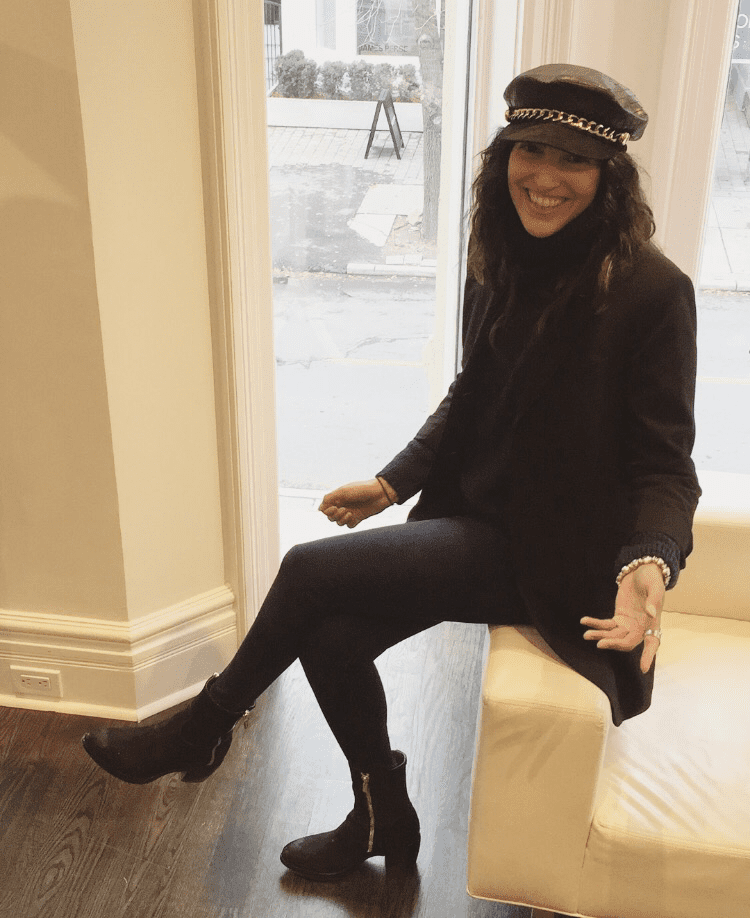 But now I'm older and wiser and my hunt for fashionable maternity clothing led me to PinkBlush – an online maternity boutique in which everything is reasonably priced (sorry, but I'm not investing hundreds of dollars in clothing I know for a fact that I will wear for a 6-month period only), but the fit is good, the fabric is soft, and the clothes are trendy enough to be passed off as non-maternity (the latter is a must).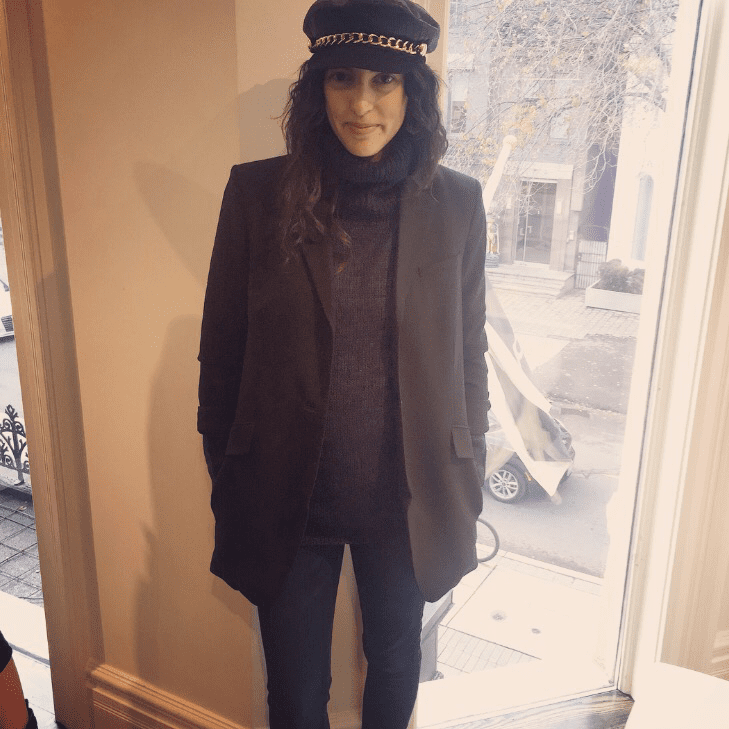 The Jeans are only $48 and the Chunky Knit is $43 (allowing you to splurge on wear-now/wear-later items like boots and hats ?)!
The shop also carries great maternity dresses if that's your vibe, but I'm more of a jeans and t-shirt kinda gal and I figure if it ain't broke, don't fix it – right? Either way… trendy maternity clothes, here we come!
Now excuse me while I go and bask in the glory of my stretchy, belly hugging waistband. Can't wait to wear these babies to Christmas dinner – look out dessert table, I'll be ready for you this year.