Oh The Junction… If you've ever taken a stroll through the west end's newest "it" neighbourhood, then you've more than likely peeked into the window of a sweet little shop with a Tiffany's blue facade.  Welcome to The Beau & Bauble: arguably one of the best gift shops in Toronto, this place is an absolute treasure trove of trinkets and gems for cool cats of all ages.  And that's no joke; it's the only place I've ever been to where you can literally shop for a newborn, a junior-highschooler, a Bay Street gal, and your grandma all in one go (and hit it out of the park every single time). It's basically gift-giving heaven for a busy mom who is not about to fight with the crowds at the mall. (Ain't nobody got time for that!)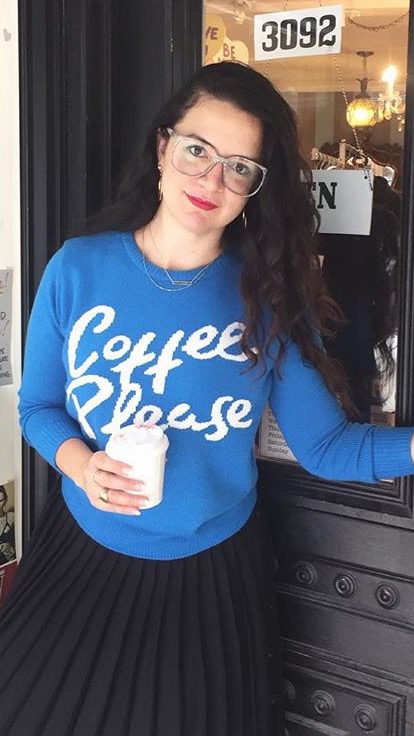 Adding to the fun and whimsy of the store is shop-owner and curator, Kate (good luck resisting the urge to purchase her awesome "Coffee Please" sweater the second you walk through the front door).  A quick peruse of the vast card selection, printed with such hilarity as, "You're a mom, WTF." and "Deck Yourself Before You Wreck Yourself", and any #rebelmama will automatically know, this chick gets us. Her sense of humour and unwavering eye for style for all ages shows in her super selective collection of goodies, many of which are Made in Canada and all of which make you want to buy every goddamn thing on the shelves.
So what does holiday shopping look like at The Beau & Bauble? Well, it's fun, it's totally unique and it actually goes easy on your wallet (can I get a hallelujah)! This week, in the spirit of giving, I popped in for a visit and put together some of my favourite gift ideas for every hard-to-shop-for gal on your xmas list; You're welcome.
FOR THE STYLISH LITTLEST ONES IN YOUR LIFE WHO(se parents) LIKE THEIR GEAR TRENDY AND LOCALLY MADE: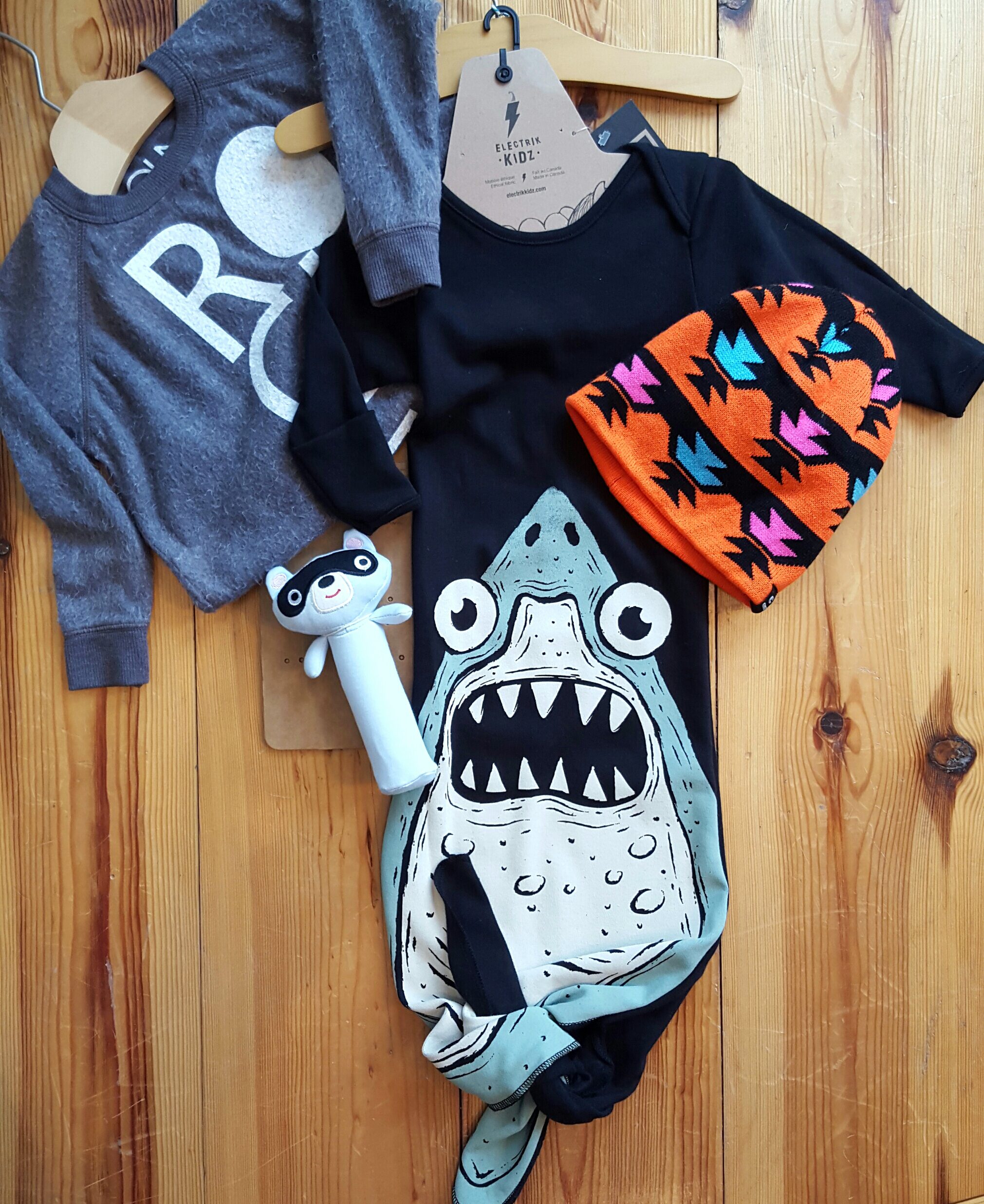 Organic squeaker ($10), Sleeper/Sleep Sack ($38), Unisex "Rocker" sweater ($42), Toddler beanie ($20)
FOR THE KIDS/TWEENS IN YOUR LIFE FOR WHOM YOU NEVER KNOW WHAT THE HELL TO BUY: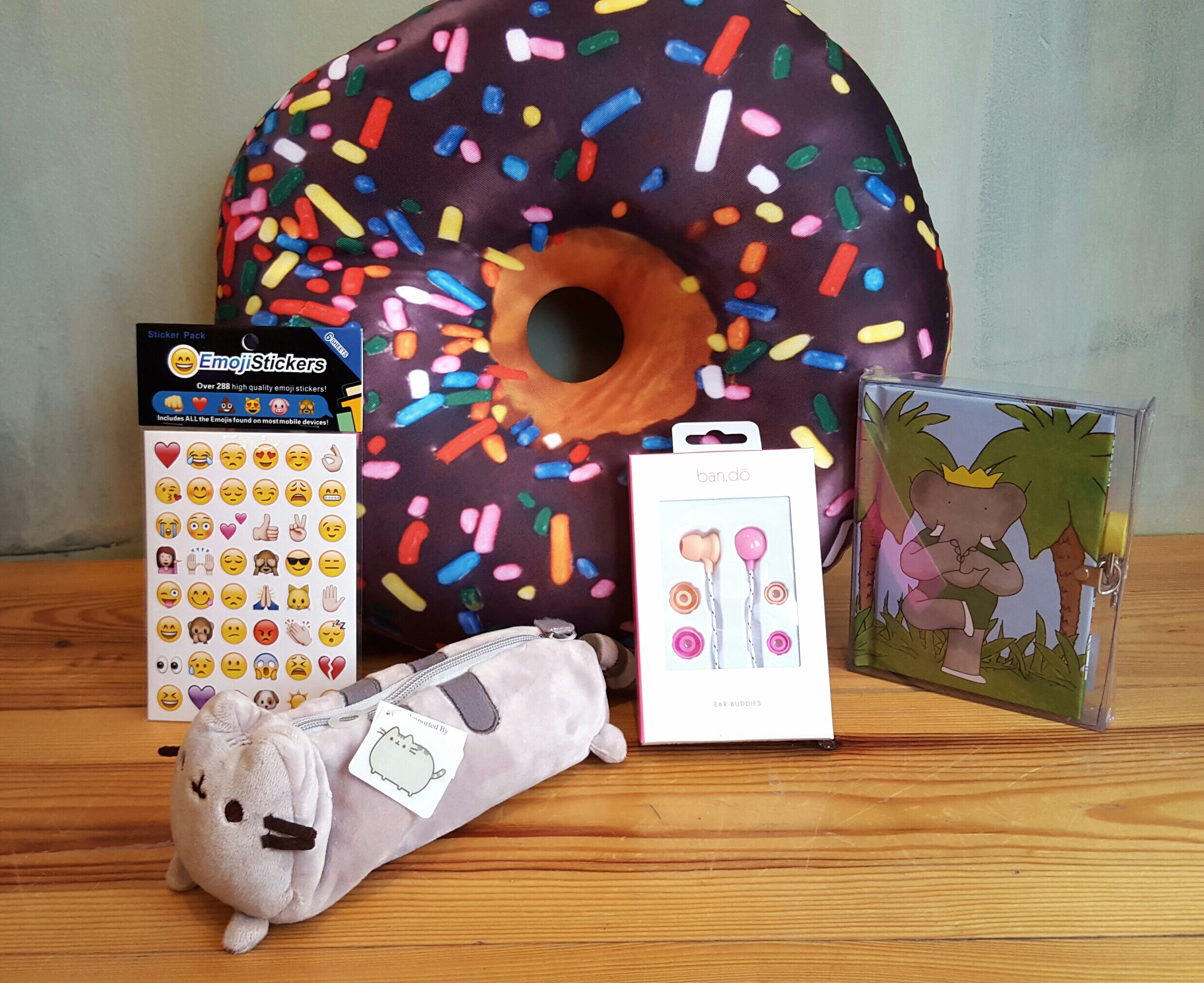 Doughnut pillow ($37), Headphones ($20), Pusheen pencil case ($23), Locking diary ($12), Emoji stickers ($5.50)
FOR THE NOT-QUITE-AN-ADULT-YET WHO IS TOO COOL FOR SCHOOL… BUT SHE GOES ANYWAY.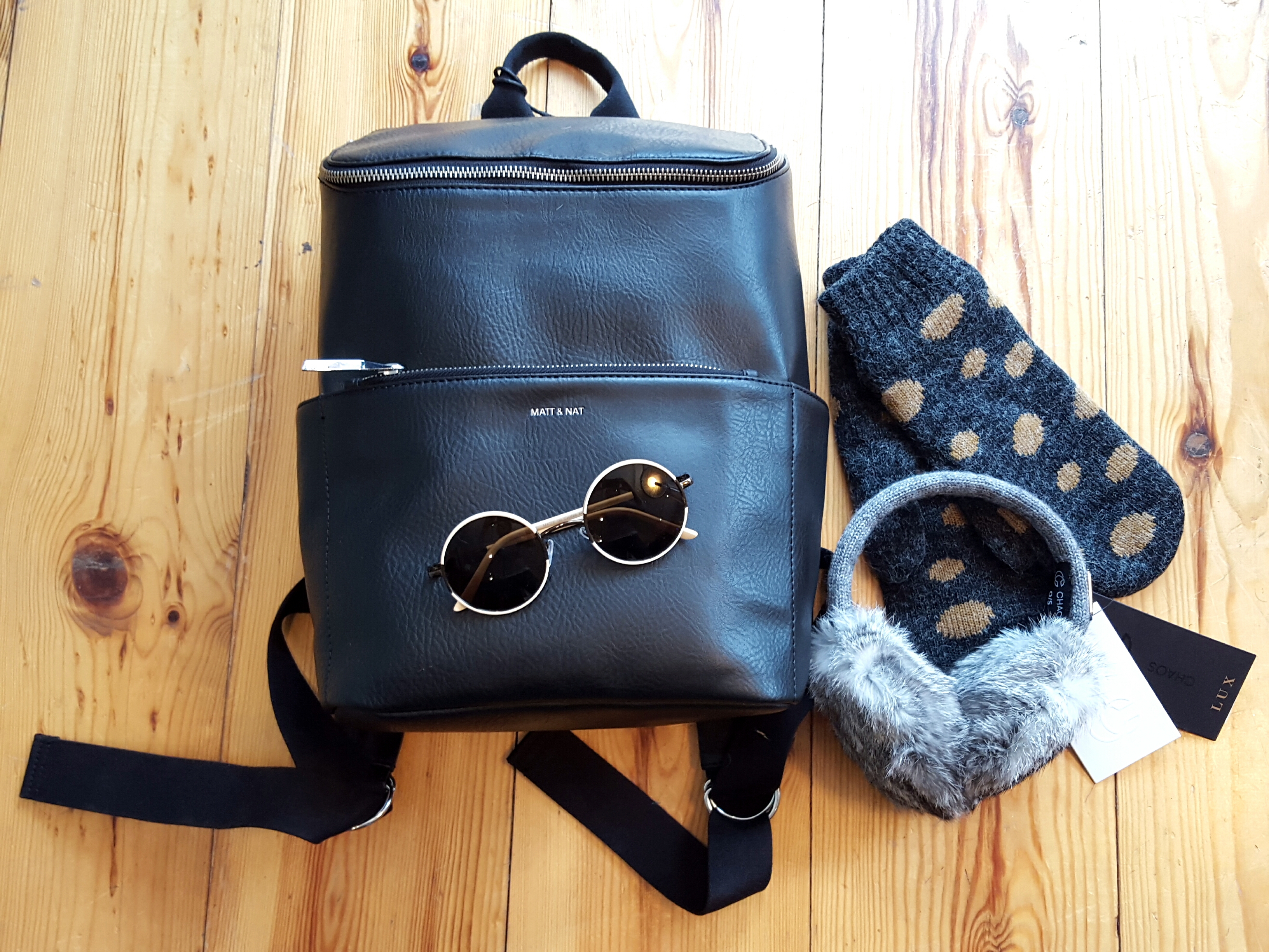 Mat&Nat Backpack ($122) , Mittens ($31), Fur muffs ($27), Sunnies ($20)
FOR THE GIRL WHO HAS IT ALL, EXCEPT SOMEWHERE TO PUT IT ALL (and maybe she could use another dainty accessory; one can never have enough dainty accessories).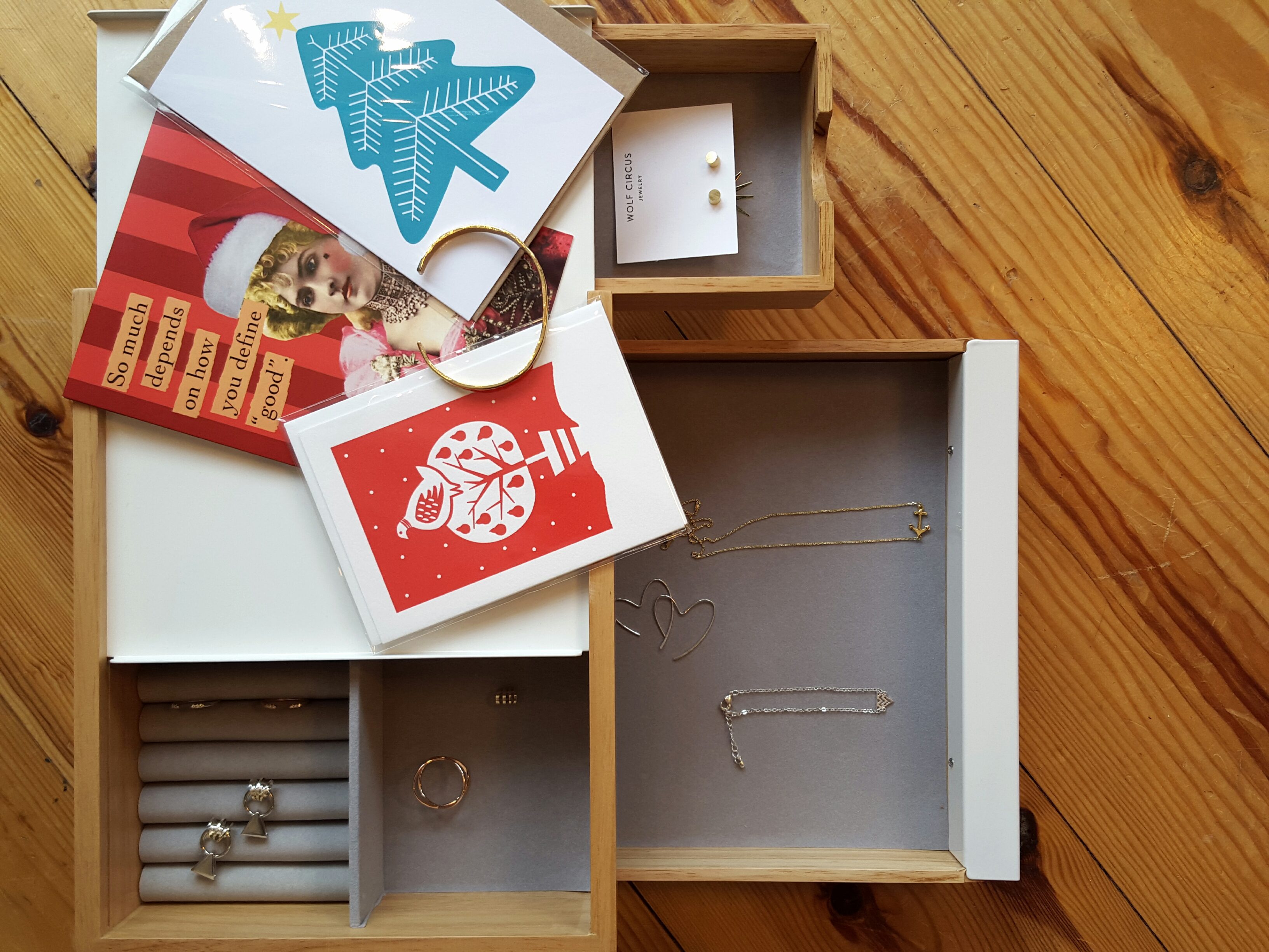 Umbra jewelry system ($65), (all jewelry featured is under $50 a piece!)
And, I mean, while you're here, you may as well pick up a special something for numero uno (ahem, that would be YOU!).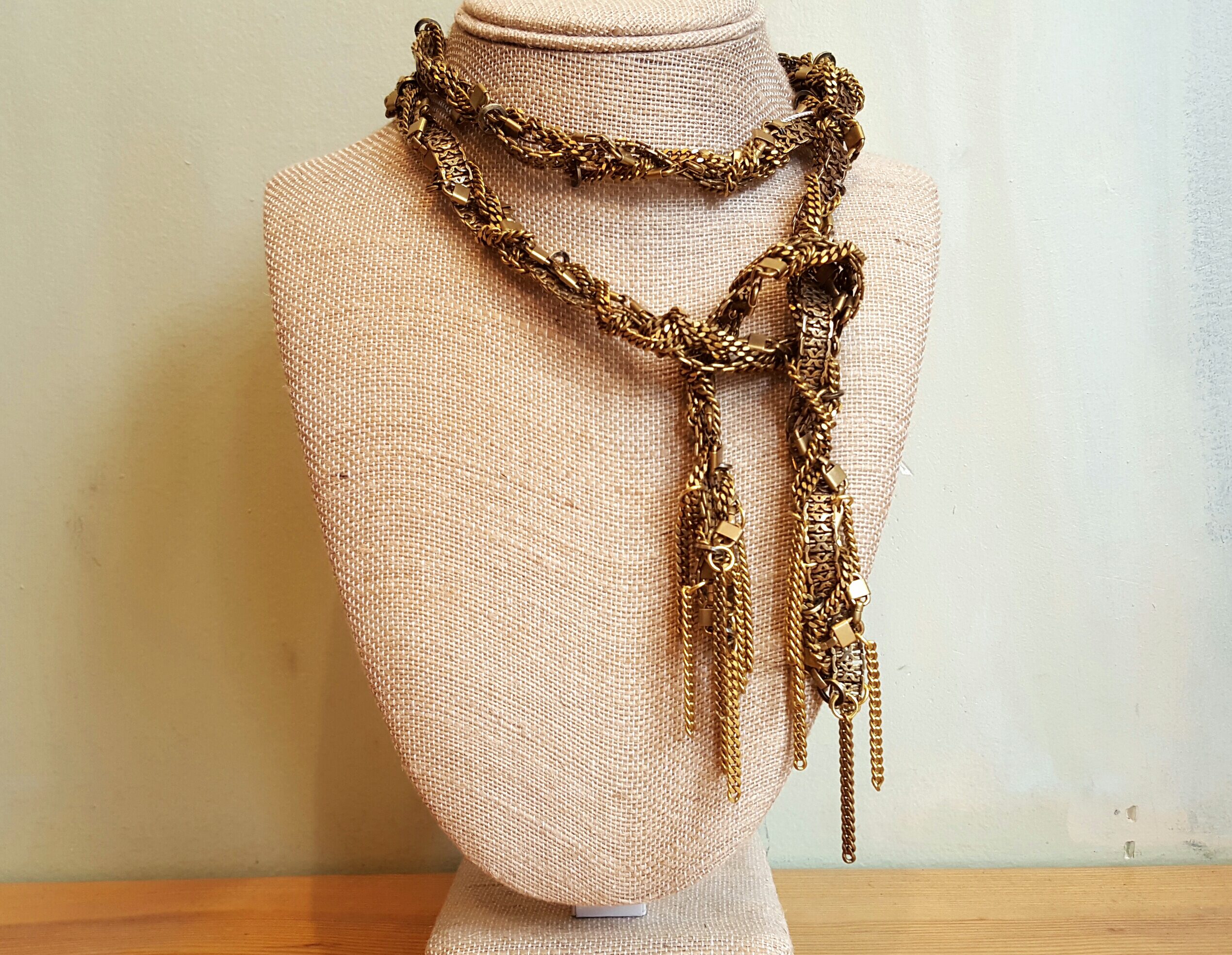 Handmade Michelle Ross necklace ($194)
Oh did I fail to mention that earlier? You'll come here for presents, but with so many beautiful goodies around, you may or may not fall in love with a little somethin' somethin' for yourself.  But you know what I think about that? I think you're worth it. And I think you should pick up a "You're so dope" card for yourself while you're at it.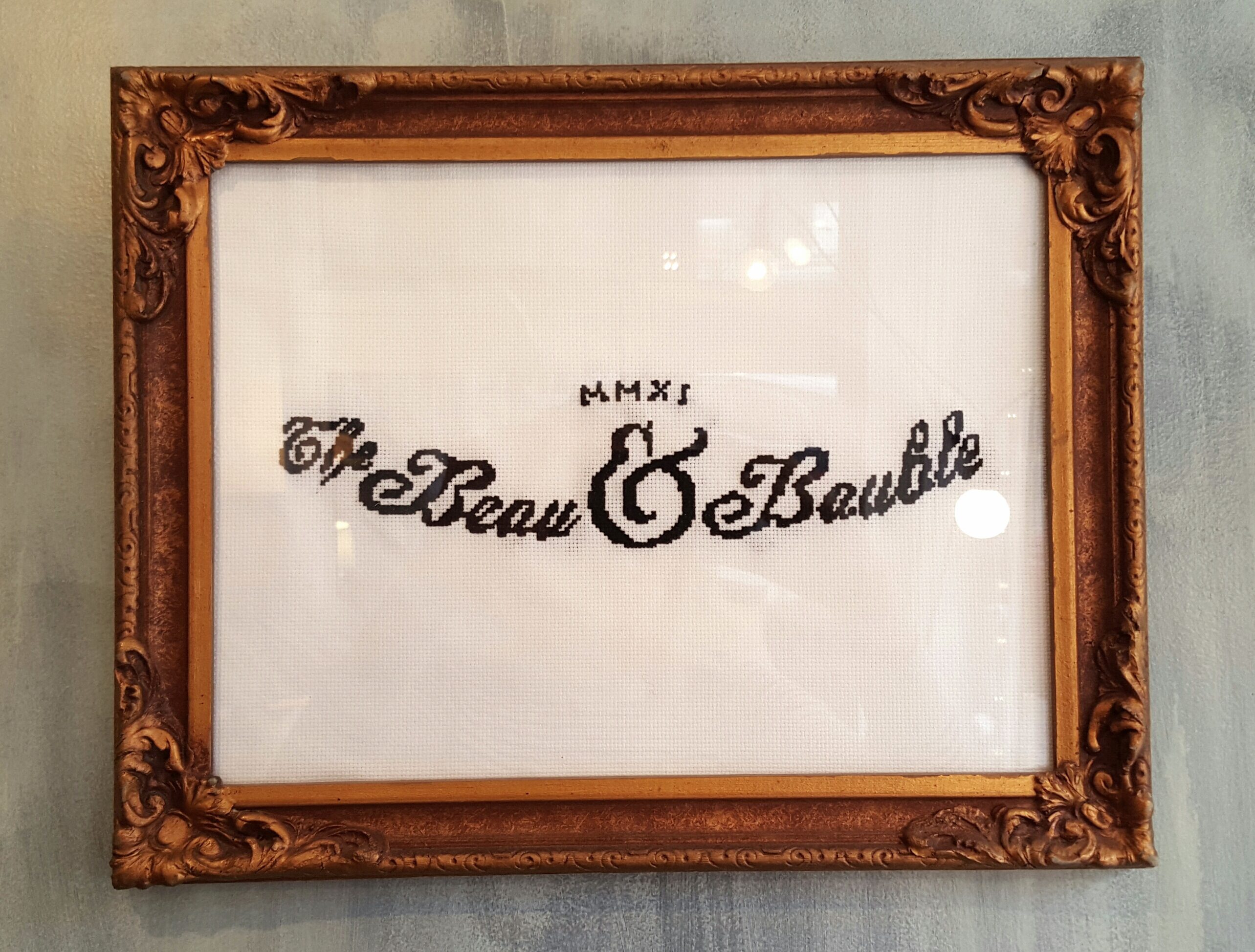 So if you're in the west end, trust me, a quick trip to The Beau & Bauble will magically make your holiday gift-giving woes disappear.  If you're from the hood, stroll on over; if you're not, then I would strongly sugg est making the trek across town. This one is small business with a whole lot of heart. 
Bonus!! Mention The Rebel Mama at the cash and receive 10% off your purchase.
The Beau & Bauble
3092 Dundas Street West, Toronto, On.
Keep up with them on Instagram and Twitter.
Like them on Facebook.
Learn the story behind the store on their Website.
*All photos by #rebelmama Aleks Jassem