Leslieville's The Good Neighbour is exactly that – Except we're not about borrowing a cup of sugar here.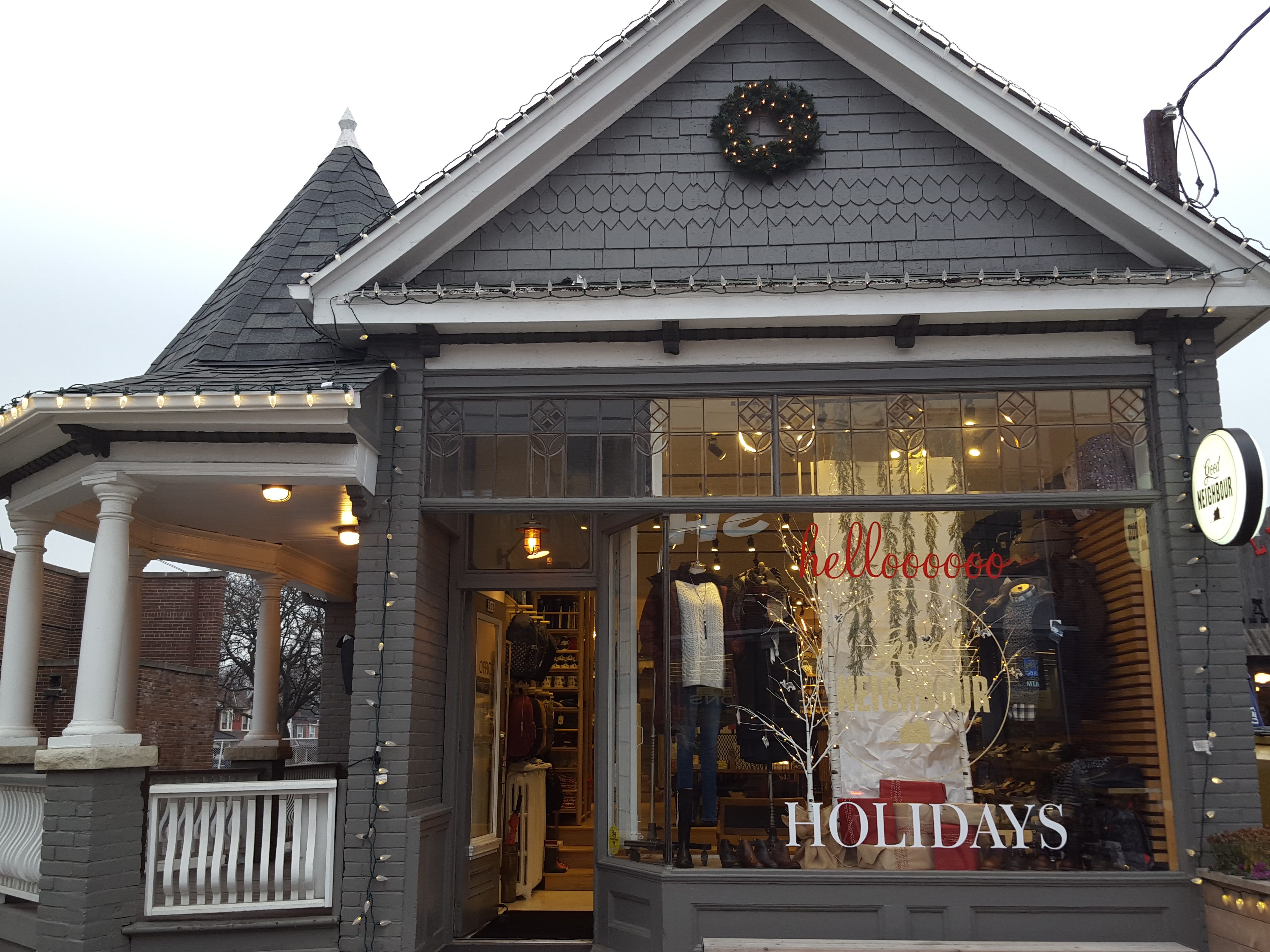 Inside what was once a production facility for Degrassi (back when Driz was Jimmy), is two floors of brilliantly curated & impeccably displayed items for everyone on your list. Guaranteed to bring that subtle cool factor with a side of small town charm the East End is known for, this is a one-stop-shop you'll find yourself returning to over and over.
The Good Neighbour has not only been my personal go-to for all sorts of occasions, it's also been a little treat to myself on my many stroller walks with my son (who benefits from my pop-ins more often than not) . From casual women's & menswear, to home goods, bath products, shoes, accessories, and a whole section devoted to kids, this shop has it ALL – Including a kick ass collection of greeting cards for those who refuse to attach their names to the bland pharmacy type.
The atmosphere is exactly what you'd expect … warm, welcoming, chill. Those in the neighbourhood have been known to pop by and casually hang with owner Aziz Alam to chat all things style & design while swapping a little friendly gossip. (All good things I swear!) And like a good neighbour would, he'll also send you to the latest & greatest new restaurant he's recently discovered that you simply must try. 
Aziz is no stranger to the world of retail cool. He's best known for running Jet Rag back in the day on Queen West (when it was still a strip of independents) and now puts the same love into his Leslieville abode where he literally outfits everyone east of the Don. He also lives in the hood with his family unit of three and knows exactly what to offer his neighbours.
This shop is ALL about the community and will always have exactly what you need, be it a bar of all natural soap or a cashmere scarf.
FOR THE COOL KID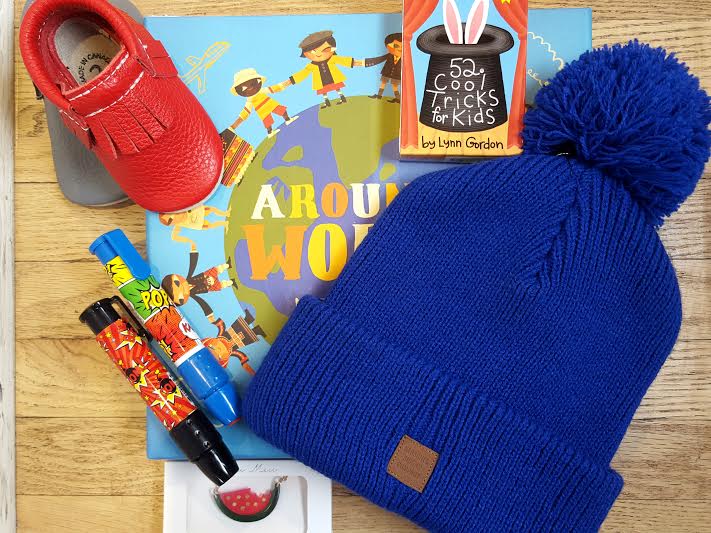 Blue Knit Hat ($25), Watermelon Necklace ($14), Kapow Erasers ($2.75), Canadian Made Leather Mocs ($48), Trick Cards ($9.95), Around The World Game ($19.99)
FOR THE TEEN WHO IS SO OVER EVERYTHING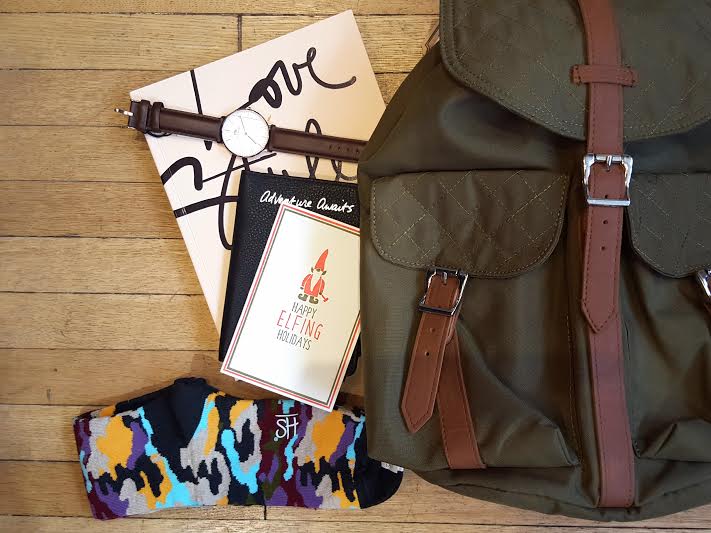 Nylon Backpack ($75), Camo Socks ($13), Love Style Life Book ($45), DW Vintage Style Watch ($265), Leather Passport Holder (part of Travel Gift Set $119)
FOR THE GIRL THAT SEEMINGLY HAS IT ALL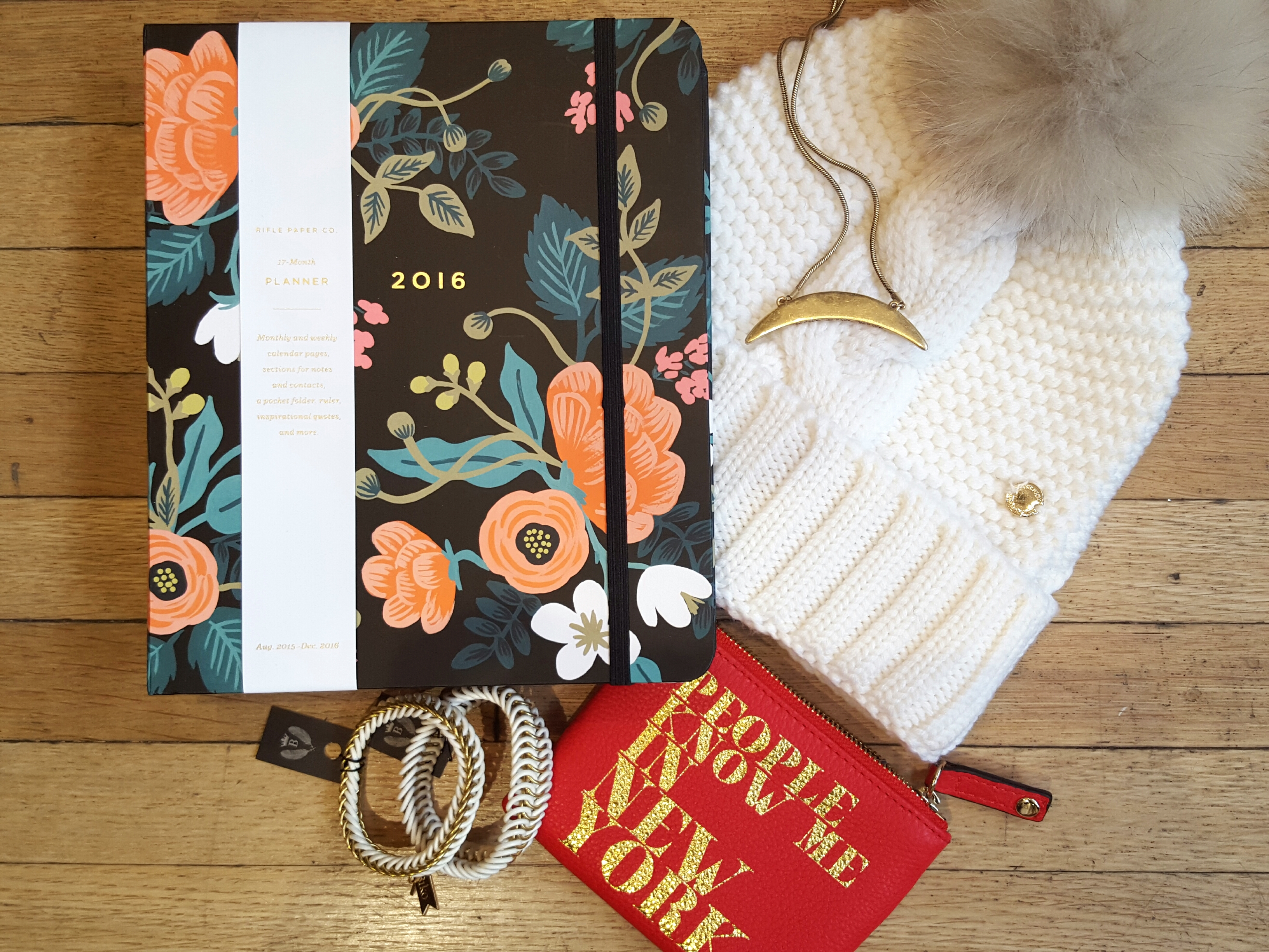 Knit Pom Pom Hat ($119), Moon Necklace ($65), Leather Coin Purse ($65), Braided Bracelets ($48), 2016 Floral Planner ($39)
FOR THE GUY THAT SAYS HE DOESN'T WANT ANYTHING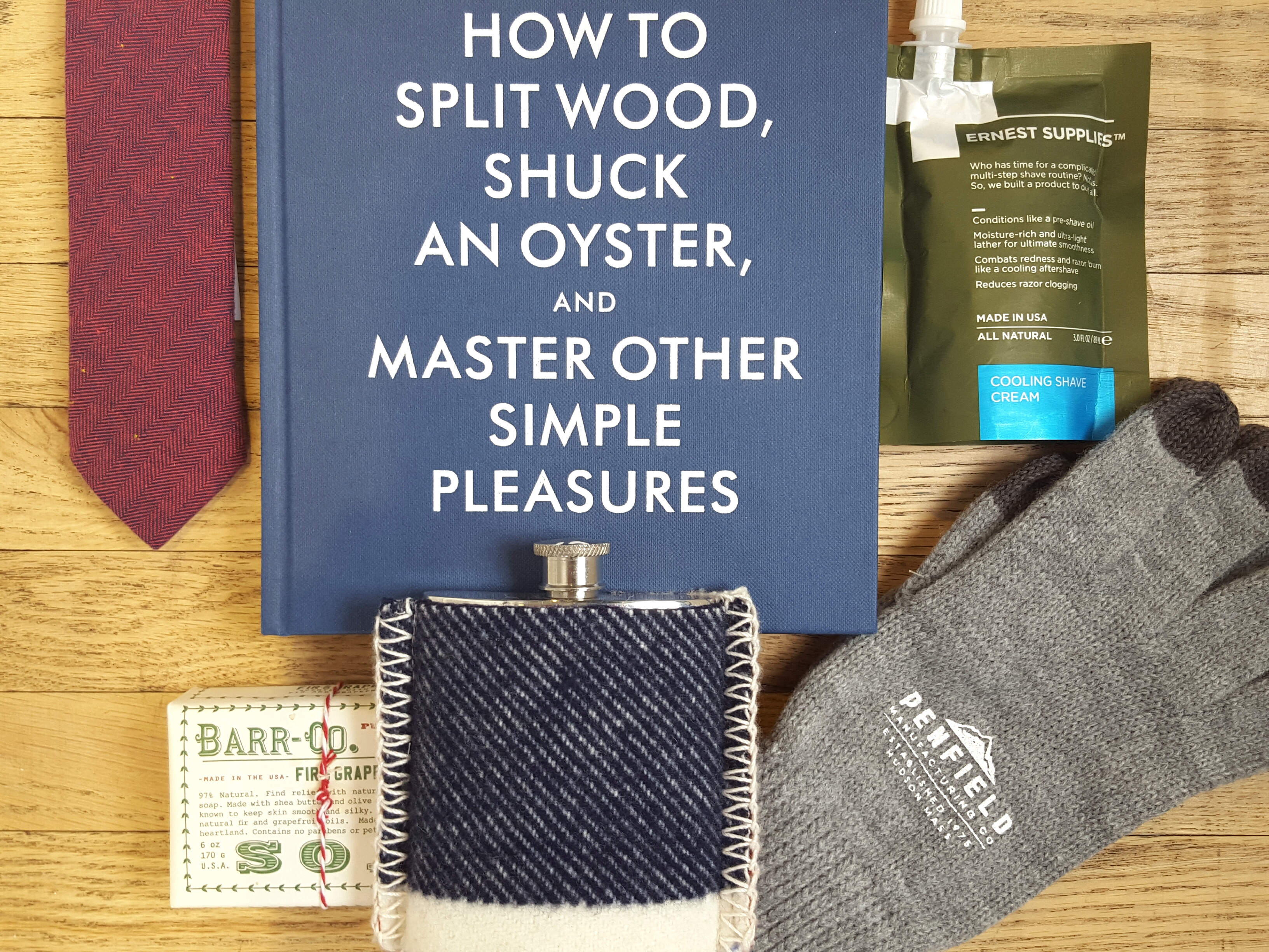 Simple Pleasures Book ($41), Cooling Shave Cream ($39), Knit Gloves ($38), HBC Flask in Wool Sleeve ($139), Natural Grapefruit Soap ($16), Japanese Cotton Tie ($70)
TREAT YO'SELF!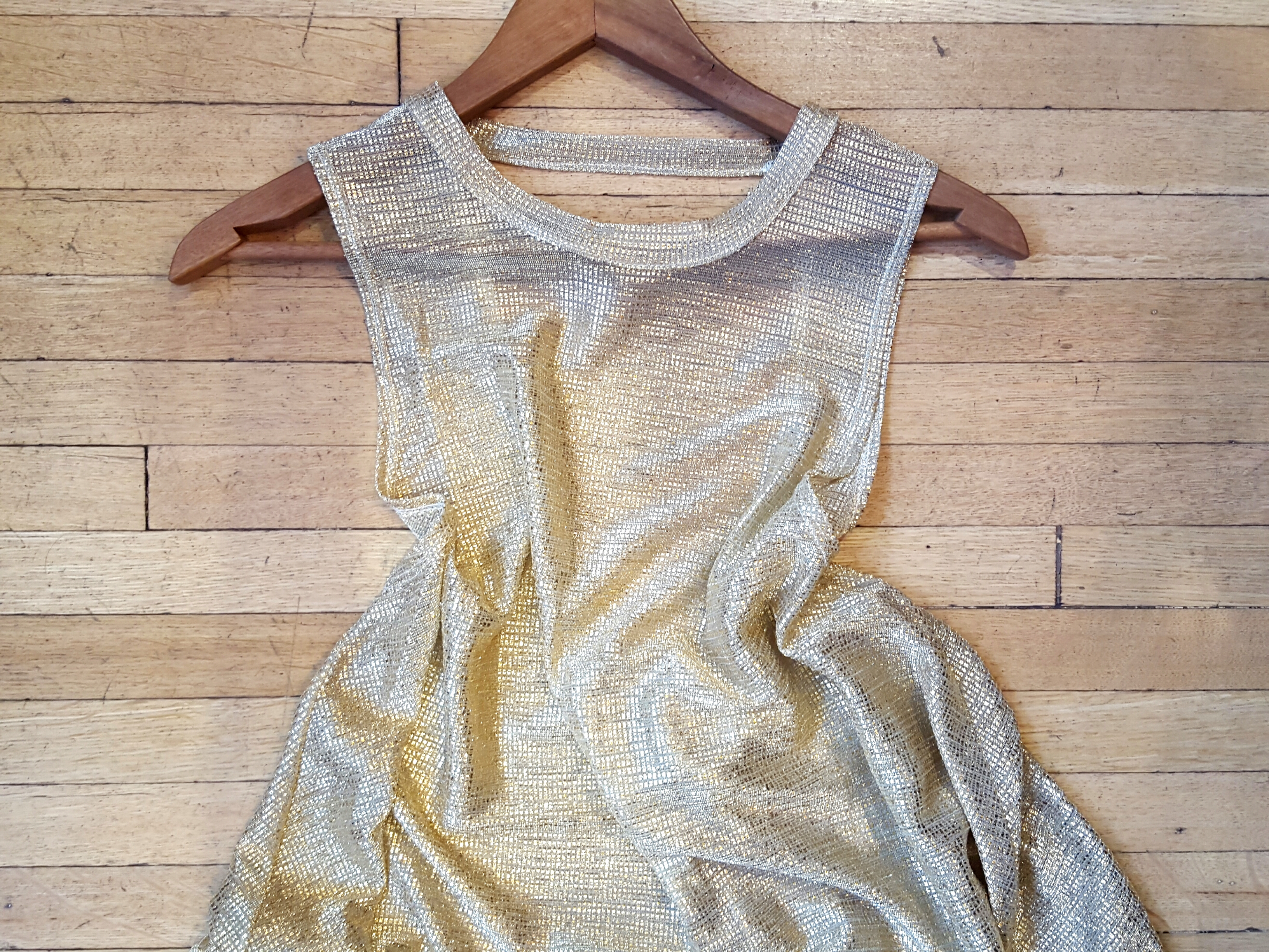 God forbid you get through your holiday shopping without scooping up  a little sumthin' sumthin' for you! *Confession: This little number actually did come home with me* The Good Neighbour's Sale Rack is like a glorious haven of treasures. Exhibit A: This Golden Bohemian Holiday Top that will most definitely turn heads at the party. ($49)
Get your Christmas on at The Good Neighbour – Mention The Rebel Mama at the cash and receive a 10% "Neighbourhood Discount" on all your goodies!
Link up with The Good Neighbour here: