Every now and again, Nikita and I love to give some shout-outs to the Instagram personalities that inspire us most. Even when they have no idea we actually exist.
Ahhh the beauty of Social Media – it can often be a deep, dark rabbit hole of very useless information (and way too many opinions) but every now and again, if you lose yourself deep enough, you may stumble across some truly inspirational shit, and we're all about sharing that love with you.
So who made THE CUT for me this month?
Well, it's a double whammy.
Because the model/photographer that I am mildly obsessed with, also recently shot a very pregnant subject, and the result was mind blowing.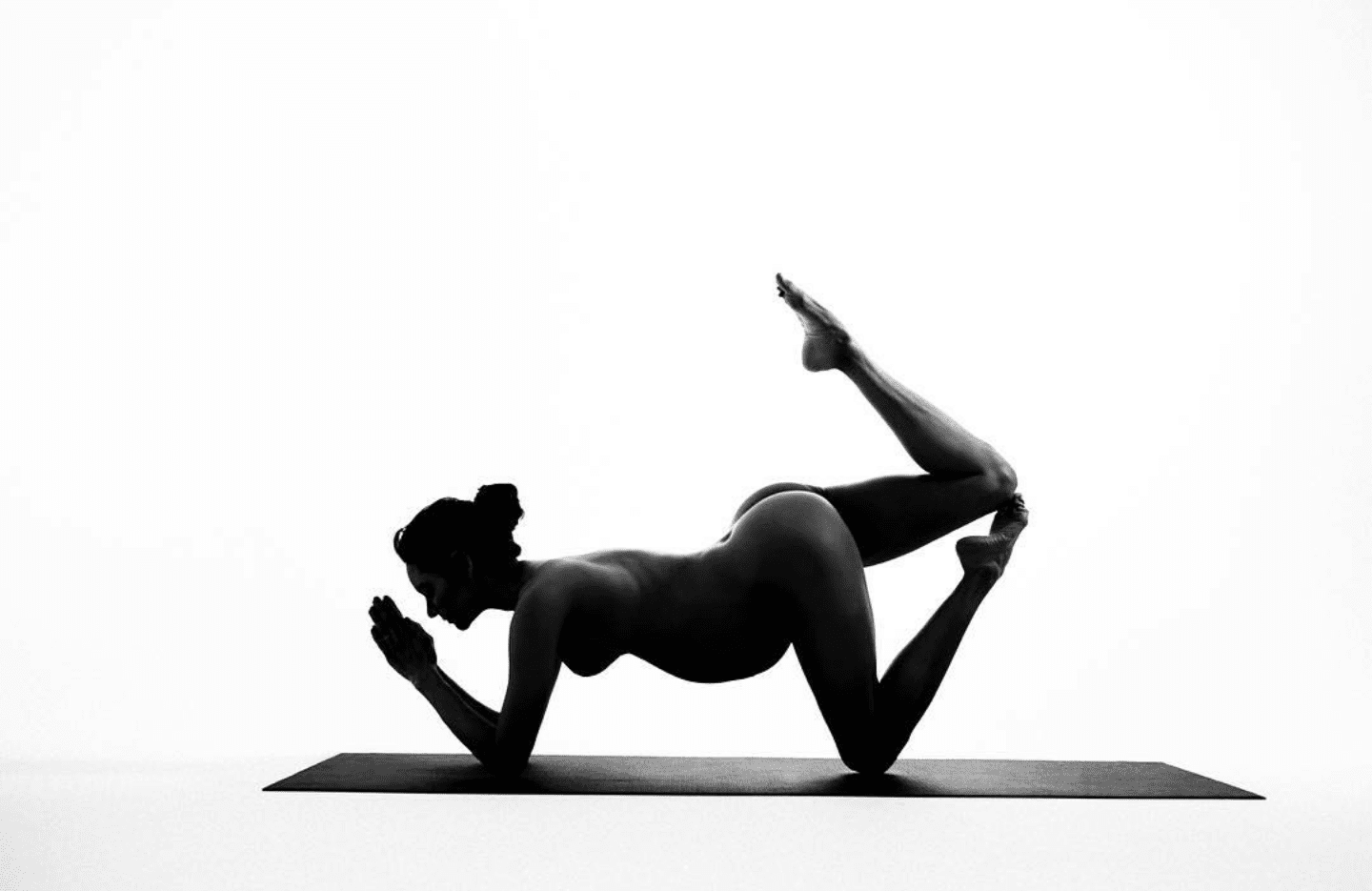 Let me introduce them both to you here.
WHO: Nude Yoga Girl and Meaghan Jarensky
WHAT: Artist, Photographer, Model // Advocate, Yogi, Founder of One Girl Inc.
WHERE: Bali and NYC
WHY WE LOVE THEM:
The incredibly dramatic, powerful, and mainly black-and-white nude photography, is all actually done by Nude Yoga Girl herself. She literally sets up camera settings and lighting on her own, and kindly asks her boyfriend to press the button. She uses shadows to keep the beauty of the female form so tasteful. But beyond the stellar photographs themselves, we love the message: That a woman can be nude, without being sexualized, and show incredible strength in her body. That beauty starts from within; through mindfulness and self-acceptance.
Recently, the anonymous Nude Yoga Girl, shot former Miss NY, Meaghan Jarensky, at 39-weeks pregnant. Doing yoga. (Drink all that in.)
The outcome was spectacular. Celebrating the pregnant form in ALL its glory, and demonstrating the female parallel that is beauty and strength. Among other things, Meaghan also founded One Girl Inc., a non-profit organization that serves her community through charity, leadership training, and advocacy.
Now go do yourself a favour and follow them both. And if this doesn't inspire you to do a little morning stretch, I don't know what will.
@Nude_YogaGirl
@MeaghanJarensky
***
If you like what we're doing, you can support us further by following us on 
Instagram, Twitter, and Facebook and by shopping The Rebel Mama.