*click photos to expand*
For the past 365 days we have worked our asses off to produce The Rebel Mama's Handbook for (Cool) Moms: an early motherhood instruction manual and an art book – all in one monochromatic package.
We stuck to every deadline we set. We juggled like our lives depended on it. And with a lot of straight up dedication (and a tiny bit of luck) we managed to make. shit. happen. Holding our books in our hands feels like a fucking victory prize and THAT, our friends, is what we consider cause for one hell of a celebration.
We began the planning process by combining brain power with our girls (the best way to start ANY creative process, in our opinion). Shauna Ireland (of Ireland + Hall Communications), Melody Ansara (of Identity Events) and Hersey Gonzales (of Neat Freaks [and The Rebel Mama]) were all vital in the planning and execution of what we will forever lovingly refer to as our unofficial wedding.
Once we had the event concept nailed down, we set out on a mission to find perfectly aligned partners with whom to bring this dream night to life.
The first decision we made was on the venue – the foundation upon which we'd build the rest of the evening. Thanks to the generosity of our friend Gregory (seriously – THANK YOU, GREG!), we landed our dream venue right off the hop. Mary Perram House is a Gothic / Italiante mansion in the heart of downtown Toronto. Since its construction in 1877, it has been used as a safe space for women in the city. It has operated as a hostel for immigrant women (1920s), a residential club for girls (1950s), and a hospice for marginalized individuals (early 2000s). It is rich in history and rife with beauty and to see the place filled with bright female energy (we hope) would have done Lady Perram herself proud. 
We knew we wanted to shine a spotlight on a female Canadian fashion designer so for wardrobe, Ellie Mae was an easy choice. She absolutely nailed the laid-back rockstar vibe we wanted for the night (which should come as no surprise since Andrea Xavier – our visual guru at T.R.M. – is also the Associate Creative Director at the design house). Bonus: our outfits were designed and sewn right at Adelaide and John at Ellie Mae Studios and you know how much we love to shop local (P.S. you can make an appointment to go check it out if you're in T.O. and online shopping isn't your vibe).
Ellie Mae was also kind enough to create stunning book envelopes for us out of leftover material from their past collections, making the most beautiful media bags ever and proving once again that sustainability is easy, worthwhile, and absolutely fabulous. Special shout out to our ladies at Moov Cosmetics for rounding out the bags with some toxin-free, vegan polish in our favorite colour scale: monochrome.
To round out the wardrobe, Nikita's jewellery for the night was designed by the one and only, Lisa Corbo – a fashion powerhouse and Toronto style institution personified.  Jeff (Aleks' husband) and Haigo (his business partner) iced their blonde queen out like only they could, with jewels by Marco Bicego from L'ORO Jewellery.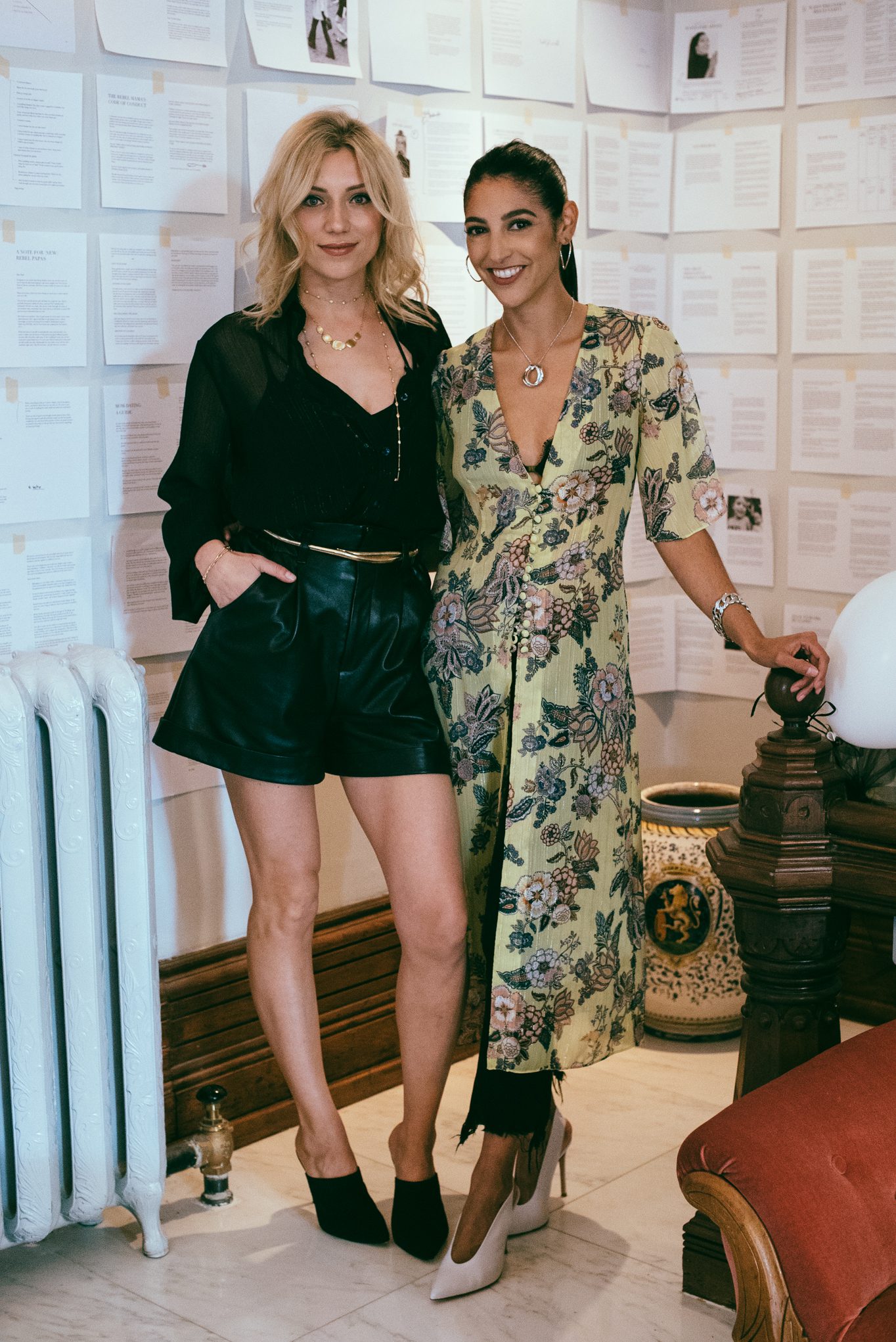 Since one of the biggest questions of the night was WHERE THE HELL DID YOU GET THOSE SHOES FROM, we'll let you in on our footwear secrets: Nikita's white sling-back pumps (a la Barbie) were by Gianvito Rossi (c/o George C Toronto) and Aleks' black mules were by Raye (c/o Revolve).
And now: the alcohol. Charton Hobbs is to thank for bringing the cocktail list that closes The Rebel Mama's Handbook for (Cool) Moms to life. Belvedere, Hennessy, and Glenmorangie were the backbone of each feature cocktail – a Dirty Martini, a Hennessy Old Fashioned, and Scotch on-the-rocks (with a twist) respectively; each were poured to perfection.
To give the event that certain *je ne sais quois* we worked with Veuve Clicquot to create a champagne room that allowed us to celebrate the launch of our book while simultaneously celebrating a huge milestone for the brand.  This year marks the 200th Anniversary of VCP Rose.  Madame Clicquot (a badass, trailblazing rebel herself) was the first to create a blended rose Champagne, so it was only natural that Veuve Clicquot Rose be the refreshment of choice at the party, circulating throughout the house from when the first guest entered to when the last guest left.
Now you didn't think we would throw a party without having cannabis represented there, did you? We considered our options carefully and in the end, chose to bring Dosist on board to help us educate while we celebrate. The Rebel Mama's Handbook for (Cool) Moms casually mentions "weed" a few times throughout – why? Because we're doing our best to help destigmatize the use of cannabis amongst parents and bring moms (specifically) into the conversation about the plant as we barrel toward its legalization later this year. We think the best way to do that is to highlight its diversity – its uses, applications, and possible benefits to users.
Dosist is an award-winning plant-based health and wellness brand from LA. In the past two years, Time Magazine has called it one of the top 25 inventions of the year,  FAST COMPANY named it one of the most innovative companies globally in the health sector, and it has reigned high as the #1 vape pen sold in LA. We fell in love with it because it's the antithesis to all the stereotypes often associated with cannabis. It offers dose-controlled, safe, consistent, engineered formulations that really work, but without some of the perceived negative side effects you can get from flower. #bless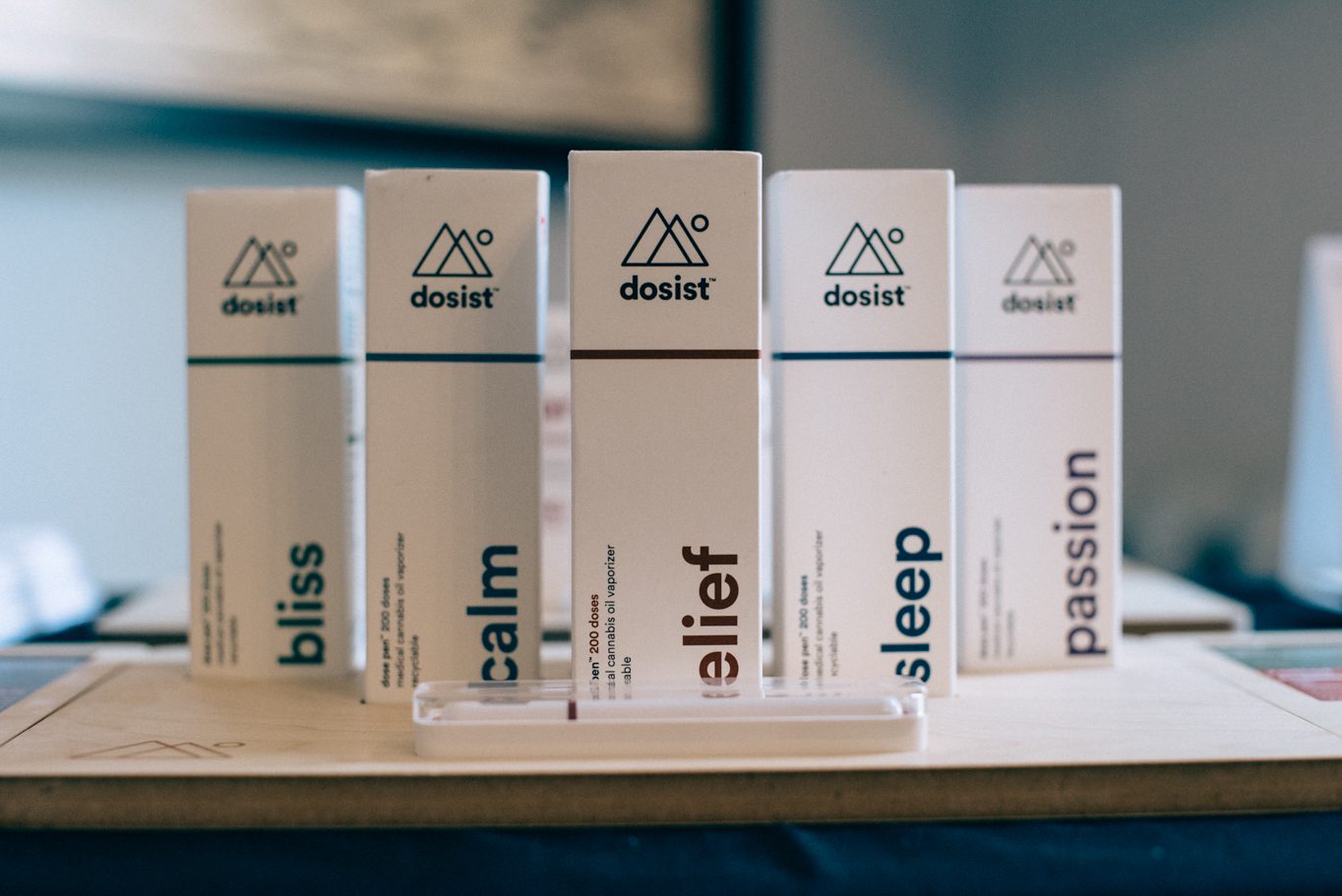 The final piece (and always our favourite part of a good party) was the food. Food Dudes was an obvious choice (don't be fooled by the name, the emails actually come from an account titled "Food Dude(tte)s"). It's run by OG Rebel Mama Aleks Malkin and her wonderful hubby Adrian. Throughout the night, an assortment of delicious vegetarian hors d'oeuvres were passed around the crowd, starting with Baby Gem Lettuce Wraps and ending with liquid nitrogen caramel popcorn (yes, you read that correctly and yes, it WAS to die for).
Before we sign off, we want to send out a huge thank you to anyone and everyone who pitched in and helped make this event such a roaring good time. To Valentina Iordinova: thank you for blessing our faces with your magical (Tom Ford) makeup applying hands. To Greg, James, and Carmelina: thank you for helping us move furniture and orchestrate deliveries. To Brittany: thank you for executing all the random jobs you ended up taking on (and thanks for flying in for the festivities). To Carmelinda Dimanno: thank you for spinning those sexy soulful tunes all night long. And finally, to Hope Little: thank you for capturing all of these beautiful photos and for giving us the most incredible memories of this night to look back on forever and always. #bestweddingever
Saving the best for last, thank you to our lovely guests (media, friends and family) for sharing in this incredible moment with us and propelling us even further with your words of support and acts of love. We are grateful AF for having such a badass community to surround ourselves with. We feel inspired, empowered, and more ambitious than ever before. (Watch out!)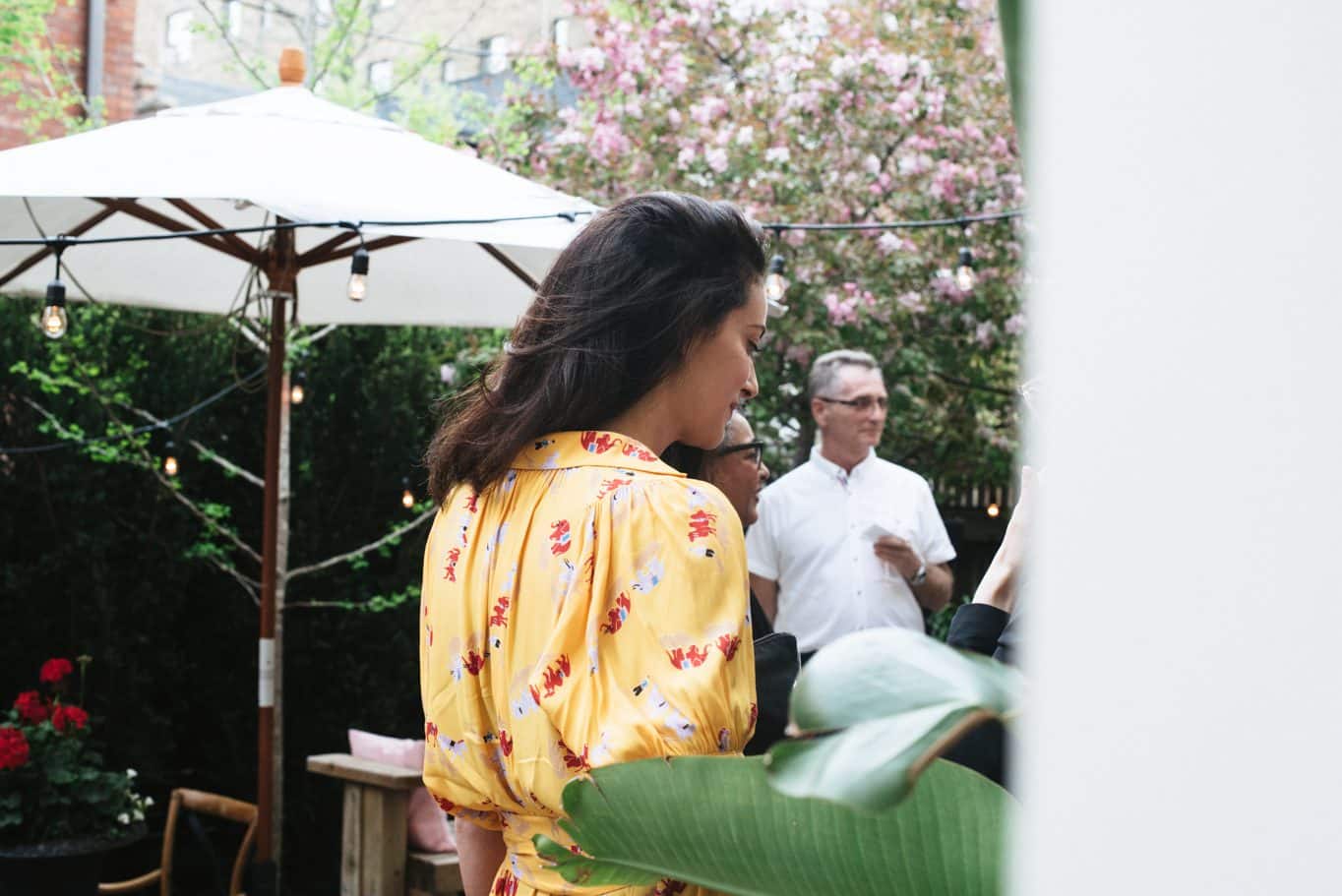 So now.. the only question that remains is: what are we gonna do next?!
(Don't worry, it'll be fuckin' amazing).
xx RM
Ok ok, here are a few more shots because it's impossible not to include these goodies: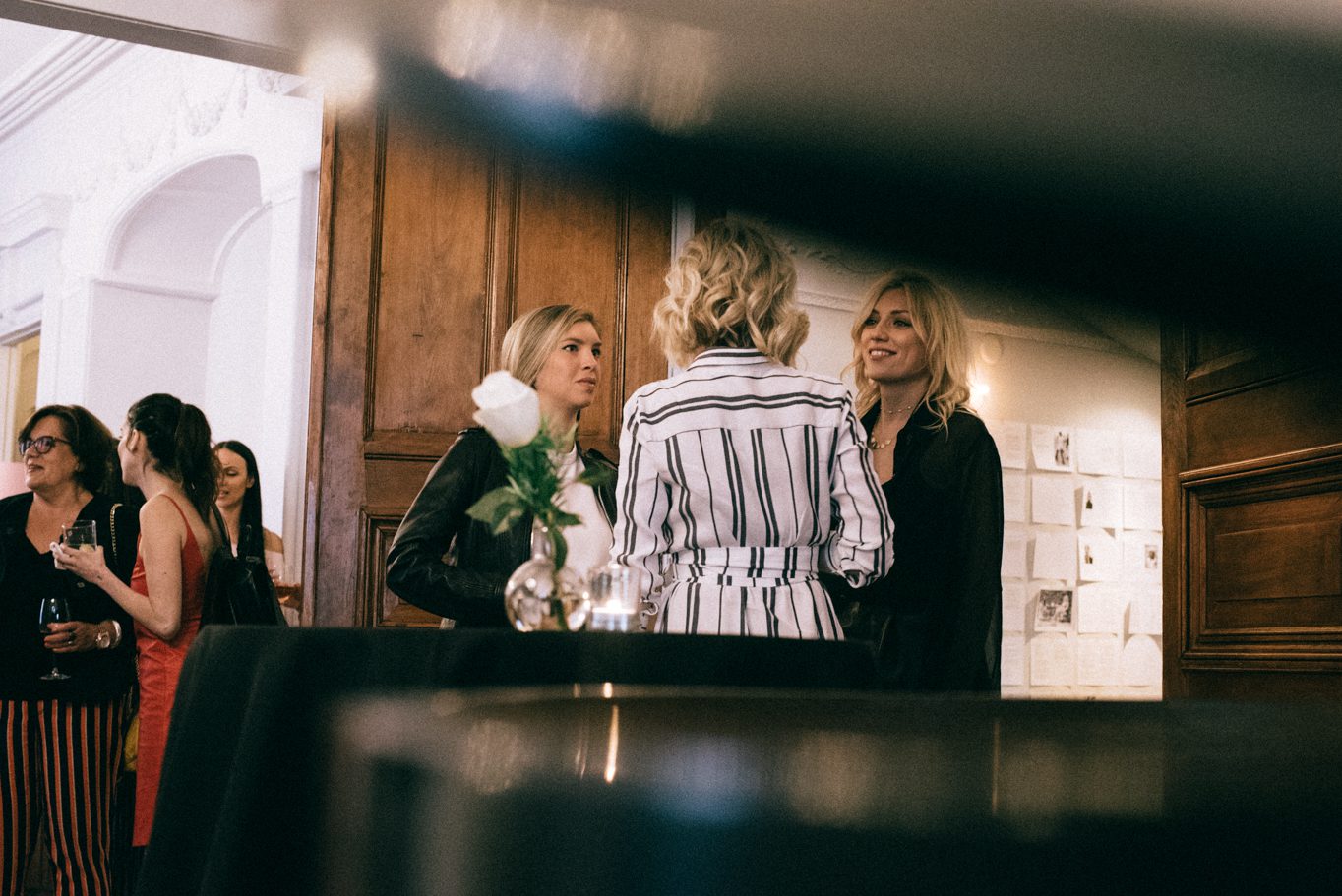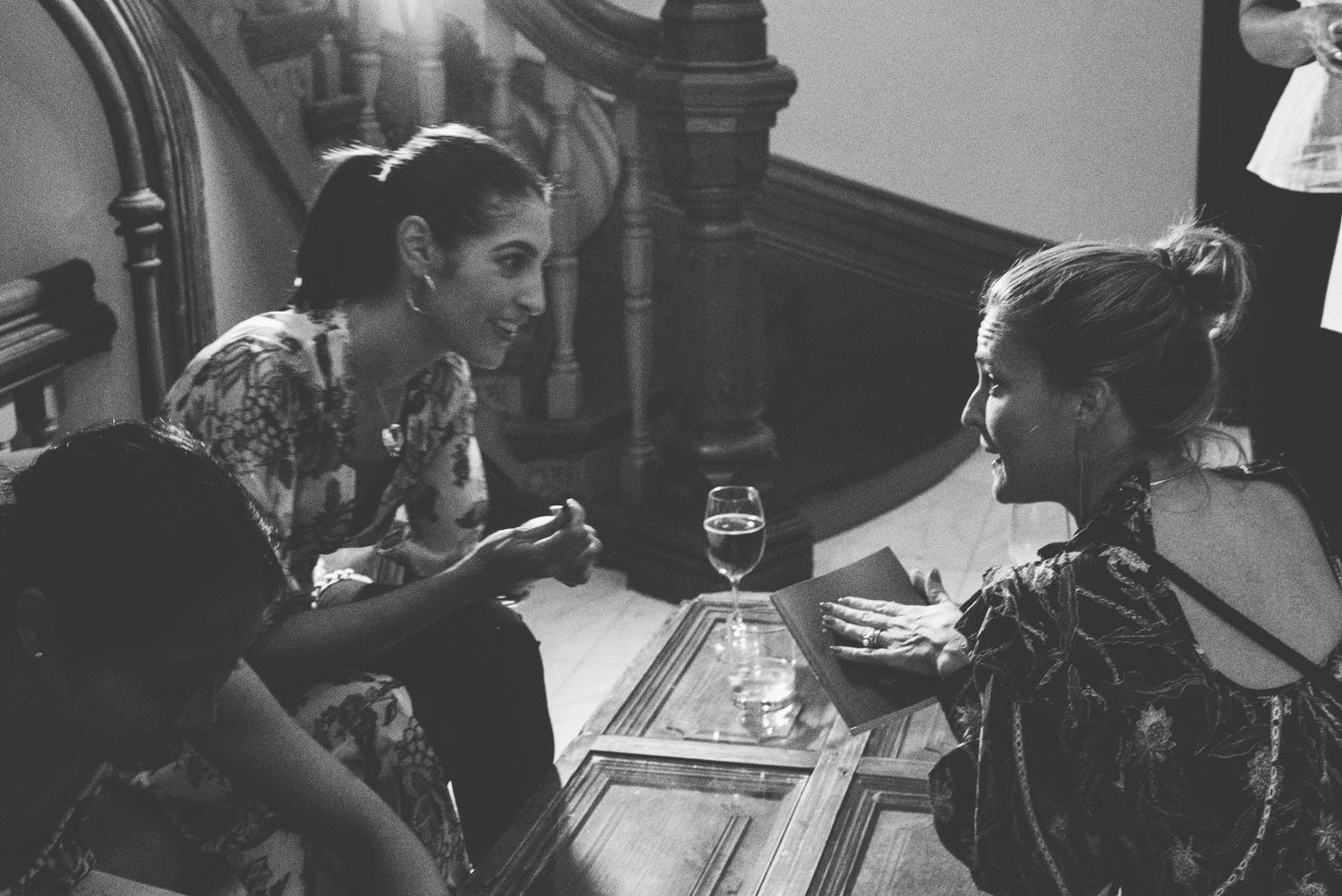 ***
***