Okay folks, the holidays are coming and I know, like me, you are looking for something cool and interesting you can buy your kids that doesn't make noise, doesn't have a thousand pieces, and doesn't break the bank.
I always like looking for gifts that are educational and will keep my ever-curious kids entertained and out of trouble.  I also have a ton of kids to shop for, so finding something to meet these needs have me constantly searching for something new.
So, in the spirit of not bringing more toys into the house that your kids may – WILL – never use, here are a few gifts that are sure hits this holiday season.  And because I keep coming back to these gifts in my own life, I felt the need to share these with the Rebel community.
* P.S. If you need a sweet little reminder to send off to your Mother in Law of what NOT to get you can find it HERE.
Without further ado, THREE GIFTS THAT WILL NOT SUCK THE BAG (I give you my word.)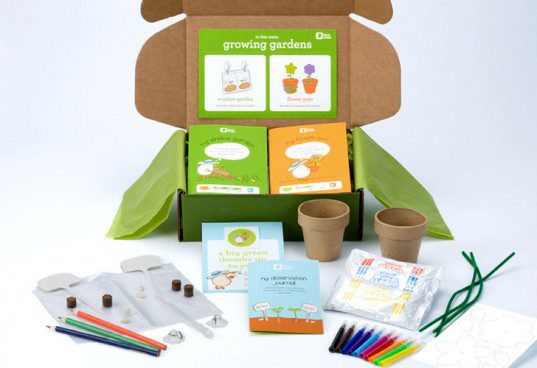 I am absolutely in love with Kiwi Crate.  I have gifted it to others and have had it as gifts for my child.  You will not be disappointed – promise!
Kiwi Crate delivers activities for children between 0-16 years of age, focusing on STEAM (Science, Technology, Engineering, Art, and Math).  And when I say deliver, they actually deliver!  For the past year, my eldest has been receiving crates in the mail, every month, that she can't get enough of.  She has learned about the water cycle by building a water wheel.  She has learned about the human body by sewing together different organs and making psuedo x-rays.  She also learned about flight by making a rocket launcher and building a kite.
The best thing about Kiwi Crate is that everything is included in the Crate.  And I mean everything.  You just open the crate and off you go.
Even better, these monthly treasures can meet you at any budget.  You only want to buy one crate?  No problem, you can get one for under $25.  You are also able to buy 3, 6, or 12 month subscriptions respectively.
Believe me when I tell you, you will want to do the activities yourself.
You're welcome.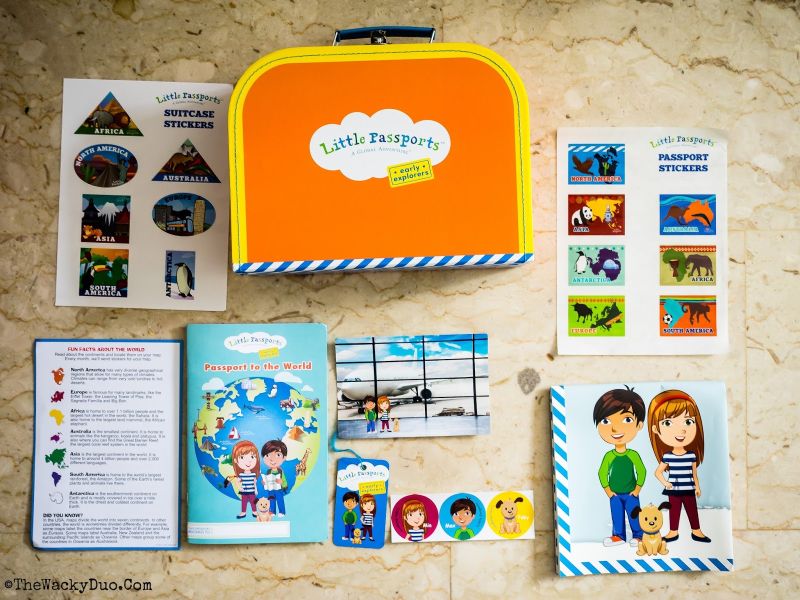 Your school-aged kiddo interested about the world?  This subscription is the right fit for you.
Little Passport delivers you a suitcase and passport with a large map during your first delivery.  You even get a passport!  Every month you are given a flight pass and package with a different country to explore.  The flight pass gives you a code for computer access to info and videos about the respective country.  You are given an activity booklet, souvenirs from the country and a ton more.  All of which fits into your retro suitcase for keeping it all together.
There is an Early Explorers package, a World Edition for older children, or Science Expeditions for students a bit older.  At $12 a month for a twelve month subscription, your kid is bound to get a leg up on the geography front.
Osmo
Age 5-12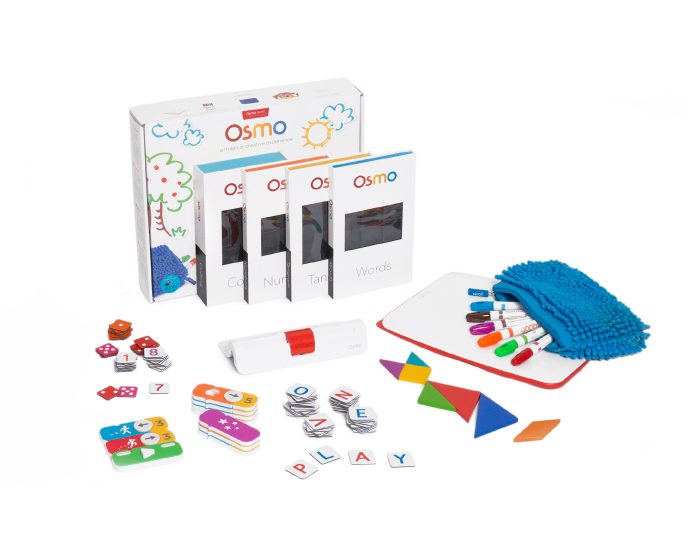 So, to all of of you who conceded to your pre-baby promise to keep the iPad away from your precious child, meet Osmo.
The starter kit comes with a base to place the iPad.  Then off they go on a learning adventure.  Tangrams for problem solving.  Letters for spelling and word recognition.  Coding.  Masterpiece drawing.  You name it, they have something.  You download the free apps and then they kids play with the system (which you buy) for hours.
I personally have had enough of the random, weird YouTube videos with the manicured host opening Shopkins, or whatever 7 million other people are watching.  Osmo has made me okay with iPad usage on a weeknight.  May be on the pricier side, but the learning goes on for days, so you really are saving in the end.
There you have it.  Three sure hits for this holiday season. And no, this post was not sponsored by any of the aforementioned companies. Although I kinda wish it was. Mama needs a new Chloé bag.
But I digress. Trust me when I tell you these gifts will not disappoint the kids – or the parents.
Happy shopping!
*
Originally published December 2016
Featured image from one of our all time favorite classics: A Christmas Story
*
If you like what we're doing, join us on:
INSTAGRAM, TWITTER, and FACEBOOK
Get your copy of:
THE REBEL MAMA'S HANDBOOK FOR (COOL) MOMS