Clutter. Mess. STUFF. 
Those who know, know that I can't focus on a damn thing if my home isn't meeting the tidy standards of the latest editorial spread in Elle Decor. It's something I like to do for myself as a form of therapy, because a clean and open space helps preserve my sanity and comfort.
Beyond the fact that clutter doesn't look or feel good, hoarding loads of useless shit is also not good for anyone's soul. Especially not your kids'.
One of my biggest pet peeves is the sheer amount of toys and clothes my son receives literally every time someone comes over, as if showing up to be with him isn't good enough anymore.
In the beginning, I thought this was something temporary – that it would pass after his infant novelty wore off, but alas, here we are… three years later and the guys still gets a firetruck for showing up. Imagine life was actually like that. *thinking emojii*
I'm not trying to be an evil mother who sucks out all the childhood happiness by the way – I think surprising a child with a toy (just one is cool) for his birthday or Christmas is freakin' amazing! The sheer joy that crosses their face in that instant is a beautiful (albeit short lived) thing. 
The point is – he doesn't really need it. There are plenty of other people that need things a hell of a lot more. 

Meanwhile, this kid has thirteen variations of the same shit (I'm not joking, I could build a miniature Star Wars movie set at this point), and he's ALSO got the attention span of a small (really cute) rodent. He will play with a new toy for exactly THREE days (at most) and then it is forgotten, disregarded, and probably dying a slow death under a pile of snow in the backyard. Sorry.
What's worse is that now it's become somewhat expected by him and that by simply existing and laying out a devilish grin, he has the ability to get whatever he pleases. This irks me because I'm working very hard to raise a grateful human being and make a conscious effort to simplify his childhood in an era of over-consumption and instant gratification.
I do my best to show him that it's way more fun to take a walk in the neighbourhood and see what we stumble across, instead of hitting a plastic button that makes noise.  I also work hard to ingrain into him that "stuff" isn't really all that important, and many people aren't as fortunate.
So you see, it sets me back a few steps every time people shit all over our values and has me working overtime to undo his newfound bratty behaviour.

There's plenty of things that will maintain an Uncle of the Year status, without a $100 spend on plastic, or another *SO CUTE* H&M hoodie that he will wear twice because he has five other *SO CUTE* H&M hoodies which he doesn't have enough time to wear before his next growth spurt.
And the other underlying issue in all of this is the incredible (actually terrifying) amount of waste that is destroying our environment. We are ALL responsible for our consumption, and the awesome job we're doing recycling and buying sustainable + eco-friendly products for our ourselves, can be translated towards gifting too.
So, in the spirit of the holidays, I'm asking you to be mindful and proactive with the things you choose to gift a child, because we all play a part in raising them. 
Let's think beyond the toy aisles at Toys R Us, and give something that has the chance to live on.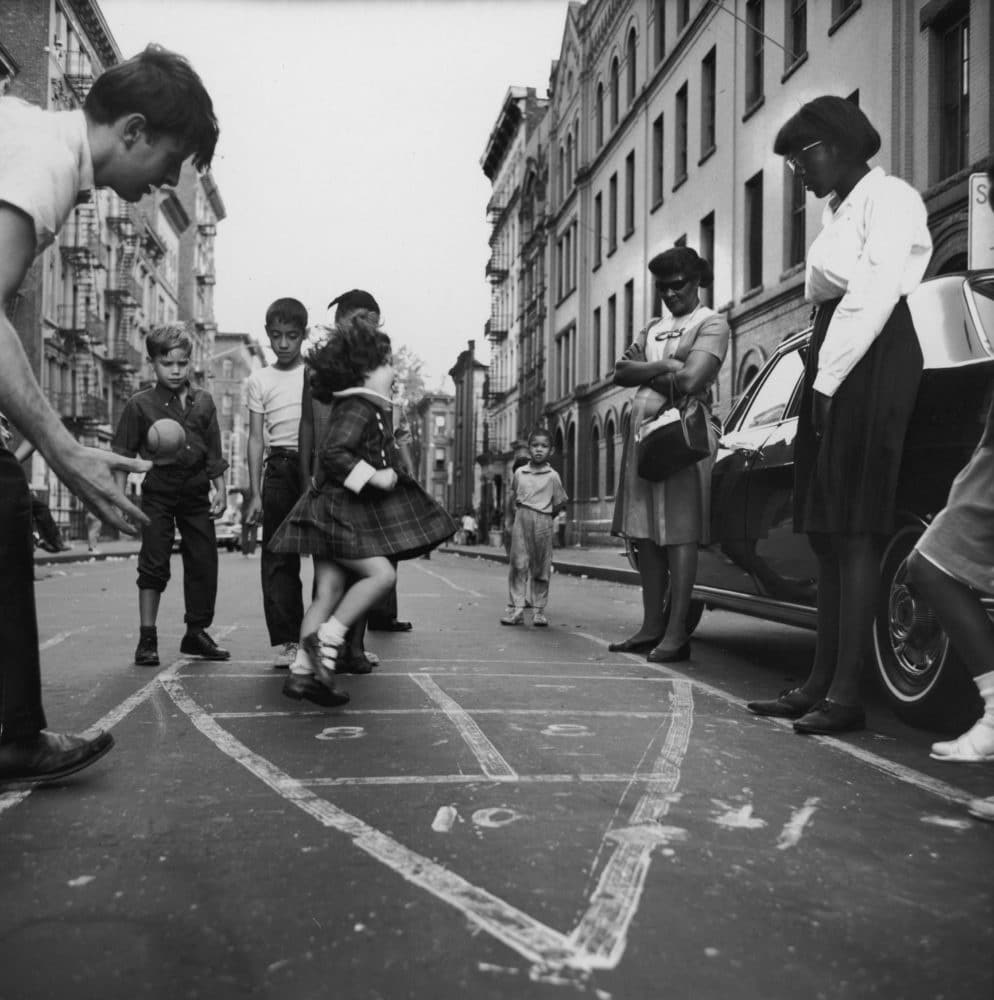 AND NOW, A FEW GIFTING TIPS:

Go ahead, splurge on your best friend's new baby. You're allowed! Lord knows we're guilty. Just don't do it for the next three years every single time you see her. Bring her homemade chocolate chip cookies instead.

If you're hell-bent on buying a toy, buy something you can both do… an activity toy. A ball, a paint set, play dough, puzzles, Lego's. All of those things are better together.
Offer to pay for a program! Parents spend tons of cash on activities for their littles, and it's an experience that literally lasts months and provides them with skills they will have forever. Ie: Soccer, karate, swimming, gymnastics, dance, art, music, etc.
Kick it old-school and pay for a magazine subscription. Remember how awesome it was to receive a brand spanking new National Geographic in the mail when you were a kid? Same is true today.
Books. Books. Books. Because in the age of TV, iPads, iPods, and Smartphones, the kid will need just as much to balance out all that screen time and books never get old. They are loved, passed down, and used over and over until the pages are worn. Wanna be extra special? Add an inscription.
Ah the gift of music! It has the ability to transcend time and speak in a language everyone can understand – it teaches, it unifies, it evokes feelings and uses the imagination. Whether it's an instrument (check with parents before you ball out on a drum set pls), records (someone has to keep them alive) or even a freakin' Spotify subscription… let your kids in on the joys of music.
Do something with them instead. Take the kid for gelato, the best pizza slice in town, or be the first to teach them how to eat with chopsticks. Bake a cake together. Plant some flowers. Just a few simple ideas they will easily blab about for a month.
Kids are super simple (if you haven't noticed how engaged they can be with a stick), so really bring it back to basics and go for a stroll through a new park, along the lake on the boardwalk or deep in the ravines of the city. Get dirty with them and explore nature together. You may surprise yourself with how good it feels.
Take them for a drive. Yup, that easy. Grab the little buggers and go for a ride around town. Make a pit stop somewhere that looks interesting. Choose your own adventure; it never gets boring! Plus, you'll likely learn something new in the process too. Ex: Has everyone been to the underpass playground?! Gold.
If you're just DYING inside to get some new attire, ask mama what the kid actually needs – they may actually be in the market for a new winter jacket, and not fancy Air Jordan's. Or go a size up in clothing, so the next growth spurt is taken care of.
Does mini likes monster trucks? Instead of gifting him with a massive one from Tonka, check when the Monster Truck show is coming to town and do that instead. Lifetime memory. (Same applies to baseball games, basketball games, motocross… you get the idea)
Little girl into princesses and dolls? Skip the Barbie aisle, and get tickets to the Nutcracker or Disney on ice, where all their sparkly dreams will come to life in a far more memorable way. With less glitter to clean up.
With so many incredible places to visit in Toronto, why not spend a few hours at the ROM (dinosaurs are a hit with toddlers in case you didn't get the memo) or at Hockey Hall of Fame where pretending to be a goalie is way cooler than watching it on TV. Hit the open market at Kensington, get dirty at Evergreen Brickworks, head to the Aquarium, or visit the financial district on a Sunday and marvel over the skyscrapers.
Offer your babysitting services! Not only is this music to a mothers ears and she will likely forever praise you for the free time, you will now be able to spend some QT with the spawn and create some memories of your own. Go ahead! Make banana bread together! Paint a canvas! Infinite possibilities that don't have to begin and end with TV.
Finally, if you're all out of ideas, contribute to the child's RESP account, because if it's one thing you can be sure of, it's that life just continues to get more and more expensive.
So in conclusion –
Experiences over toys. Memories over stuff.
The possibilities are endless, you see, it just takes a few more minutes of thought. So if you know your sister-in-law is about to hop in the car and drop by the mall to purchase a cart full of shit that will inevitably broaden the carbon footprint, speak up and offer some options. And make sure you practice what you preach and do the same.
xx
***
Originally published in May 2017
Featured Image: Princess Marianne Sayn-Wittgenstein-Sayn

*
If you like what we're doing, join us on:
INSTAGRAM, TWITTER, and FACEBOOK
Get your copy of:
THE REBEL MAMA'S HANDBOOK FOR (COOL) MOMS