BY: ANNA VON FRANCES
Back in September, my life was in shambles. Massively pregnant, fleeing from an increasingly unreliable network of support (read: baby daddy), my friends and family begged me to move back to Canada. Having not permanently lived in Canada for close to a decade, I had no job, nowhere to live and winter was looming in the near future…
My answer was: absolutely never.
At 7-months pregnant, I decided to move from my home in Antigua, Guatemala (it's the country below Mexico) to San Cristobal de las casas – just over the mountain range into Mexico.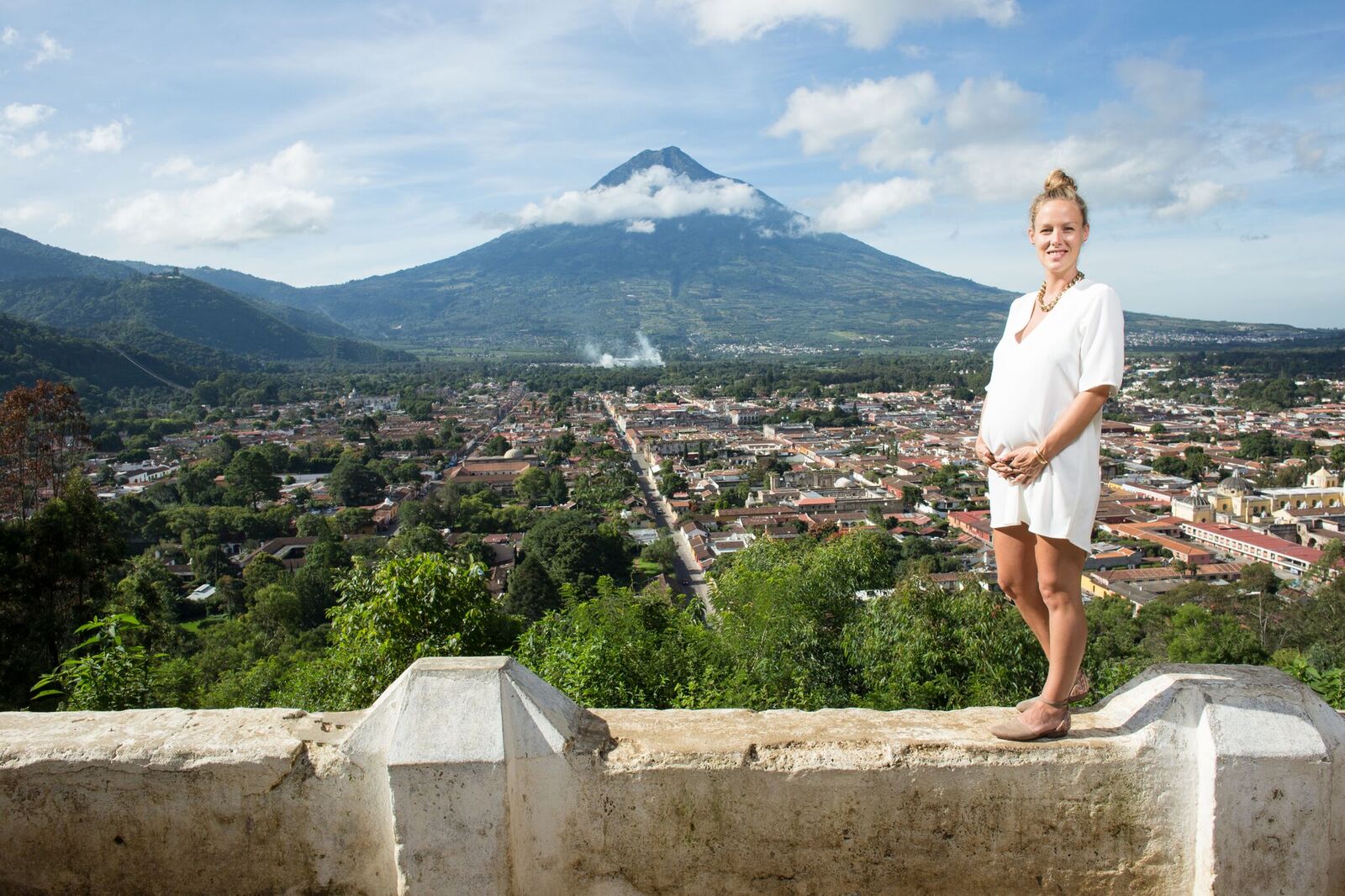 They had a great midwifery clinic (shout out to Luna Maya – totally owe you my sanity) and it was actually possible for me to lug a house full of crap I had amassed in one year over the boarder by car.
I had no friends, no job and no family to come home to. Did I mention I was one of the lucky few who was also deep in antepartum depression? Yep, I was shitting horseshoes all right.
Everyone said I was crazy, but I'm pretty sure it was a closer to a stroke of mad genius. Having a baby by myself, up shit's creek, in a foreign country has turned out to be the best idea I've had yet.
Let me explain:
First, you don't have all your friends up your ass about everything you are doing wrong. There is no judgment when you are new to town, massively pregnant and abandoned. Smoke 'em if you got 'em, cause you will never get away with everything so much in your life ever again.
Second, you can really get into your "me time". Mexico is half the price of Guatemala. Suddenly, I could afford everything. I took myself out to dinner at least four times a week; to the movies, to the pastry shop (sometimes twice a day). I had a long hot bath every single night. I watched all 7 seasons of Sons of Anarchy on Netflix and coloured in my adult mandala colouring book. Pedicures, manicures, massage (a 90 minute pro massage is $40 CAD here – yeah it was weekly). Without a job or a social life, the whole world is your oyster.
I also got things done. In just under two months before my lovely daughter was born I got my 2016 taxes done, I reorganized my business structure and basically got a Masters in co-dependency therapy. Oh, and I furnished a house – in the woods – up 100 stairs – By. Myself.
You have no idea what you are capable of till your ass is to the wall.
In the name of full disclosure, though, I'll admit that I did have a rough birth. I wanted to birth her at home, envisioning this warrior goddess moment where I pulled my baby from my vagina, thus understanding all the secrets of the universe through pain, sacrifice and a timeless "knowing".
But after 24 hours in that tub in my living room, I had dilated 3cm and I was starting to moan things like, "kill me please", while bawling my eyes out. But then I remembered I was in Mexico: I went upstairs, had a shower, got dressed and fished my Visa out of my purse. When I came down, I looked at my midwife and said with all the confidence I could muster, "I'm ready for my c-section now."
We left the house, drove to a private hospital and I had my baby in my arms in under an hour all for the low price of a G.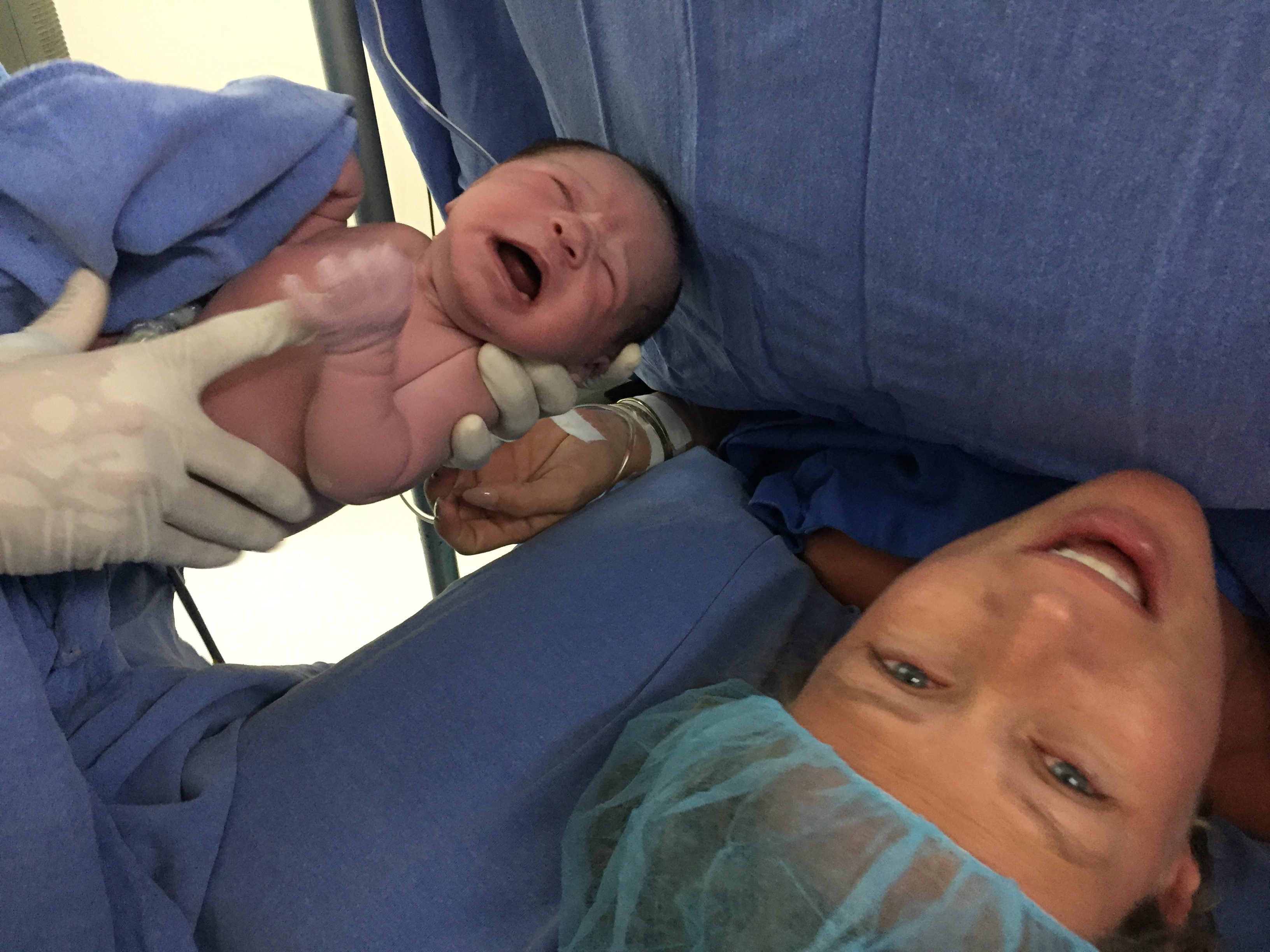 Having no life to miss, spending the first six weeks chained to my bed with a demanding little queen was easy. When I needed food, I ordered. The midwives checked in every day and came to the house. I didn't feel like I was missing anything – to be honest, my daughter killed the boredom better than anything else. I did not feel I was juggling shit without a life. Plus, postpartum is a walk in the park when your expectations are that low.

Luna is almost three-months-old now and I have a whopping two friends in town, a full 200% more than 5 months ago. Nobody ever criticizes my parenting, everyone thinks I'm a rockstar 'cause neither of us are dead. It's literally standing ovations every day of my life.
And I appreciate the little things in ways I never dreamed of – like a shower, by myself, for as long as I like –  just typing it made my nipples hard. I work a bit, I play a bit, we nap whenever, and I am beholden to no one's schedule or opinion. I don't even have appointments anymore and it's fine by me.
So in sum, if you're single and pregnant, do yourself a favor and move far away. Alone. It's the best batshit crazy you'll ever be.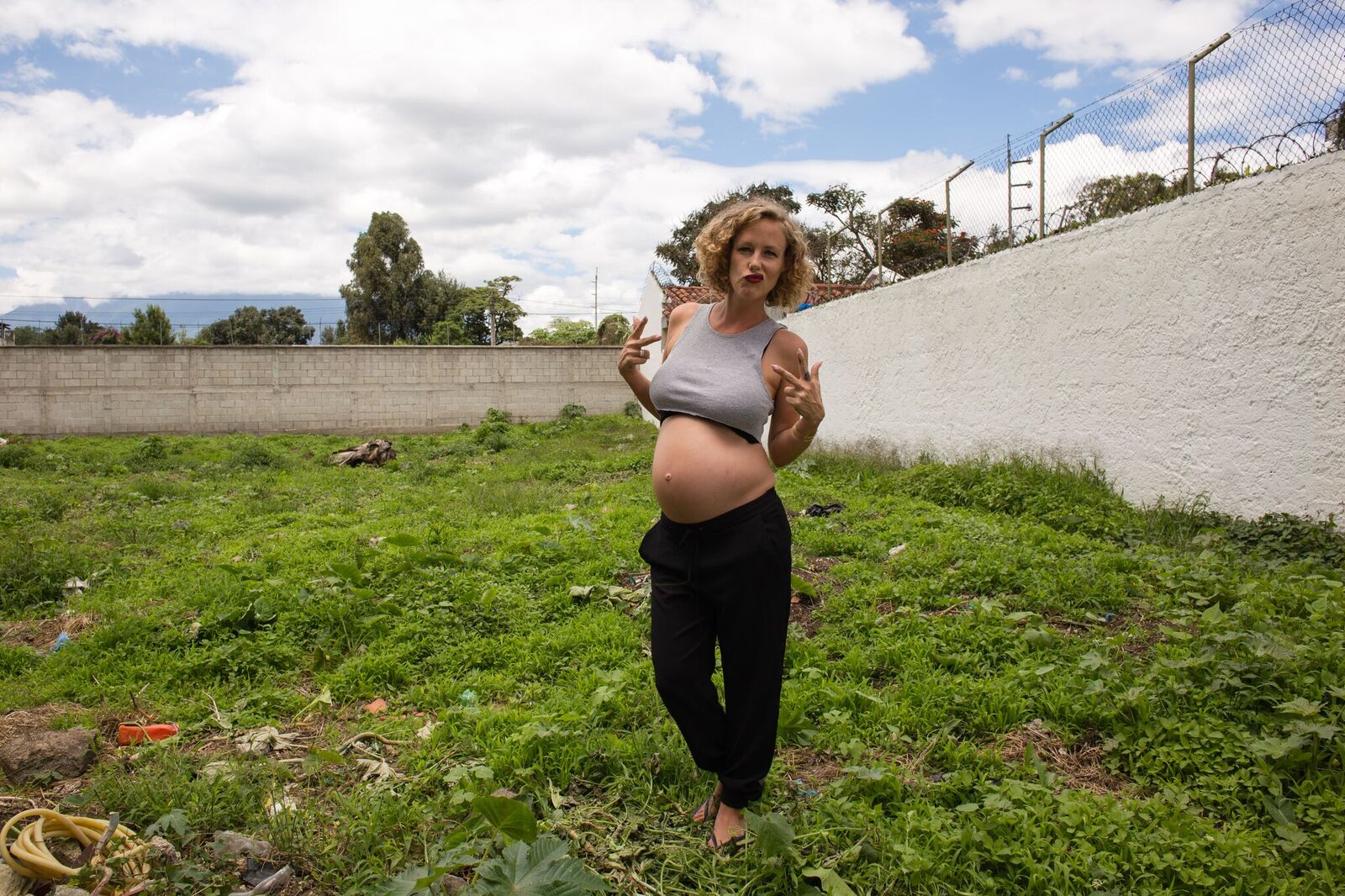 * * *
Do yourself a favour and follow Anna's Adventuras Mexicanas (con bebe) on Instagram and Facebook.
Also, check out her site, www.fullpoweryoga.com
Thank you for sharing your story with us, Anna! Your cojones are mucho admirable 😉
***
Follow The Rebel Mama on Instagram | Facebook | Twitter
*****SHOP THE REBEL MAMA*****