Our lady Canada is turning 150 on Saturday, so there's likely a boatload of internet lists of places you should head to with the family on July 1st – but for those of you who live in Toronto proper, are slightly reclusive, and are terrified by the idea of throngs of out-of-towners (and their spawn) descending upon your city, then THIS IS THE LIST FOR YOU!
There's literally nothing worse than huge crowds jammed together like sardines. In situations like that, all you do is pray your child doesn't go rogue and that the guy with sweaty arms beside you doesn't accidentally rub up against your skin. *shudder*
Don't get us wrong, we LOVE our city and all of it's incredible attractions. We just enjoy them more on a quiet weekday morning when the likelihood of human interaction is at an all-time low.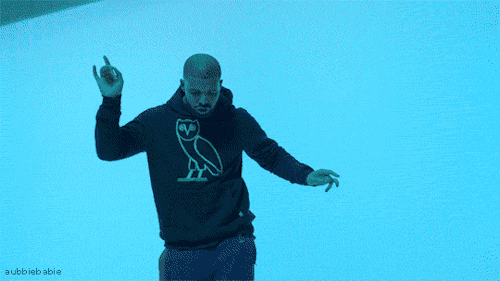 WHAT TO AVOID
The Royal Ontario Museum is offering free entry ALL DAY, a.k.a. you can expect to kinda sorta see the Whale Exhibit and spend the rest of the afternoon in the jam packed kids area listening to a chorus of toddler meltdowns. #meetusinthebatcave
Toronto Centre Island is still on shut down due to this months glorious slew of floods, so you can expect most, if not all of the people to be setting up shop somewhere along the Lakefront. We're thinking between Harbourfront and Sunnyside. Steer clear.
Ripley's Aquarium / CN Tower – all that noise. This area will 100% be jammed to the tits with visitors and there's way too many gift shops in one vicinity for you to walk away scot-free, so unless you want heatstroke and a $20 stuffed moose in a Mountie Hat, AVOID.
The new park at Ontario Place just opened so you can easily expect everyone and their mother (see what we did there) to check it out, especially since it's so conveniently located right off the Gardiner.
Any kind of animal farm. High Park, Riverdale, whatever it may be – everyone has the day off and will have the same idea of taking Tommy to pet the piggies. *Note: the OTHER parts of High Park are generally safe… IF you can find parking (if you're going to go, go early).
Black Creek Pioneer Village. Looks like some major advertising went into their 150th celebration (which is great and all) but this means half the GTA will jump on it. Also, it's gonna be a long ass day walking around those war shacks; There's like no trees with shade there.
The Big Yellow Duck. Nahhh.
Word to the wise: There's also a clusterfuck of road and construction work happening at the bottom of the city, so do yourself a favour and don't get stuck at Lakeshore and Spadina, especially if you and your fam haven't peed yet.
WHERE TO ACTUALLY GO
Your local park / splash pad that no-one knows about except for a few neighbours and their kids.
If you don't mind a less touristy kind of busy, you can always count on Trinity Bellwoods to come through with a patch of green space and some serious people watching. And if the drum circles get to be a tad much, escape to the Dundas side.
Evergreen Brickworks. Although a popular spot, they don't saturate with advertising and aren't located close enough for everyone to get to, plus it's actually quite chill – even when it's a little busy, your child is guaranteed to stand motionless in front of the pond watching for frogs.
Bring a couple of other parent friends and hit a local restaurant patio with great food. And a long drink list.  *When in doubt, always Terroni.
Bonus: Watch the dramatic fireworks unfold from some kind of rooftop. Go through that Rolodex and check who lives in the Broadview lofts or Lakeshore & Parklawn, 'cause those views are gold.
Anyway, HBD CANADA. We hope that no matter how you choose to celebrate this beautiful country of ours, you do so with lots of gratitude in your heart because goddamn are we ever lucky to call this place home.
xx RM
***
If you like what we're doing, you can support us further by following us on
Instagram, Twitter, and Facebook and by shopping The Rebel Mama