Although Mom Hacks certainly aren't anything new, our Rebel Mama tricks, straight from us and the community we dwell in, are all kinds of awesome. No-one is quite as savvy as a mama who needs to get all her shit done in a day AND keep everyone alive.
Here are some ideas we think are worthy to jot down, and please do send us yours 'cause we need to compile this goodness for our own sanity.
xx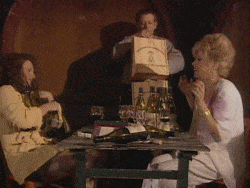 Always have mini M&M's on hand for unforeseen bribery opportunities. They're so goddamn small it won't even bother you.
Use baby's wet wipes as makeup removal wipes. Models use them on set, why shouldn't you?
Fill your thermos with wine for that afternoon walk. No-one will ever know.
Remove a onesie from top to bottom (didn't you ever wonder what's with the envelope folds at the neckline of those things?), to avoid an all over shit body mask.
Sprinkle cayenne pepper in your morning coffee for an added boost of energy without having to resort to cocaine.
Google image "Kids Rotten Teeth"

to really get the point of brushing across. Much more powerful than Elmo.

Just delivered your bundle of joy and not feelin' the variety of week old sandwiches at the hospital? Uber Eats will by-pass everyone and deliver right to your bedside. #Boomshakalaka.
Keep the kids from locking doors in the house with rubber bands. (Click for Image)
Stick your kid in large empty box, fill it with crayons/markers/stickers, and call it a Craft Box. Free time for you plus: #ReduceReuseRecycle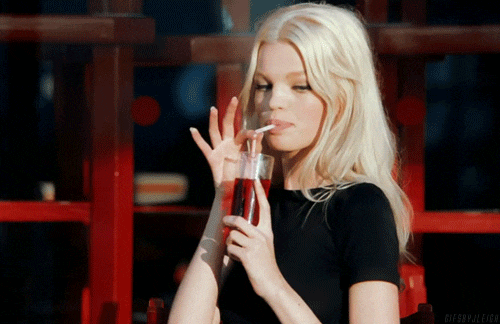 Add a shot of Bailey's to your coffee because, Wednesday.
(And it IS cream. It's just Irish.)
The best kept secret of a mom diet? Left-overs. In all their organic, steamed, and lightly seasoned glory.
So over the soother in your kids mouth? Cut a slit in it. No suction = no fun.
Trick your kids into napping by telling them they are only allowed to sleep for ONE HOUR. They will fight you and demand 2 hours at which point you can say, "ok fine. have it your way then."
Freeze bananas and purée alone or with cocoa, peanut butter, baileys (oops, I meant BERRIES) et voila, homemade ice-cream.
Make your kid a makeup bag of brushes, mirrors etc. of their own so they can leave your Sephora shit alone while you're getting ready.
Overnight oats: Google it.
Your only breakfast duty the next day will be a fresh pot of coffee.
Use a vegetable peeler on a bar of soap to make soap flakes, and chuck in the washing machine on a warm wash. Any soap will do. Great for travel as well as hand washing. You are welcome.
Fill up empty foam dispensers with bubble bath and water for serious bath-time game. Sit back and watch the magic.
Send them for a sleepover at Grandma's for no reason. They'll get spoiled rotten, you'll sleep in until 8am (gasp) but wake to a clean and quiet house. No justification needed.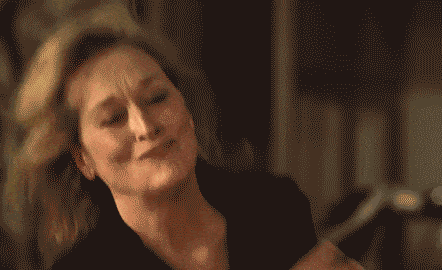 Use a puppy training sheets as an on-the-go change pads for baby. *or put them under your almost-fully-potty-trained toddler's fitted sheets so the mattress doesn't get killed.

Sign up to Jiffy on Demand, for everything your man can't (read: takes too long) to do.
Use an empty egg carton for paints and water. Clean up: the lazy kind.
Use band-aids as temporary outlet covers when travelling.
Kid have a liking to sour foods? Give him a slice of lime and let him put it on whatever he likes. Will be eating kale and tofu like a pseudo hipster in no time.
Urbery.com, which not only gets the grub to your door, but also delivers from the LCBO. I meannnn…
Dry shampoo. Dry shampoo. Dry shampoo.
Oh, and before I go… a little something from Father of the Year: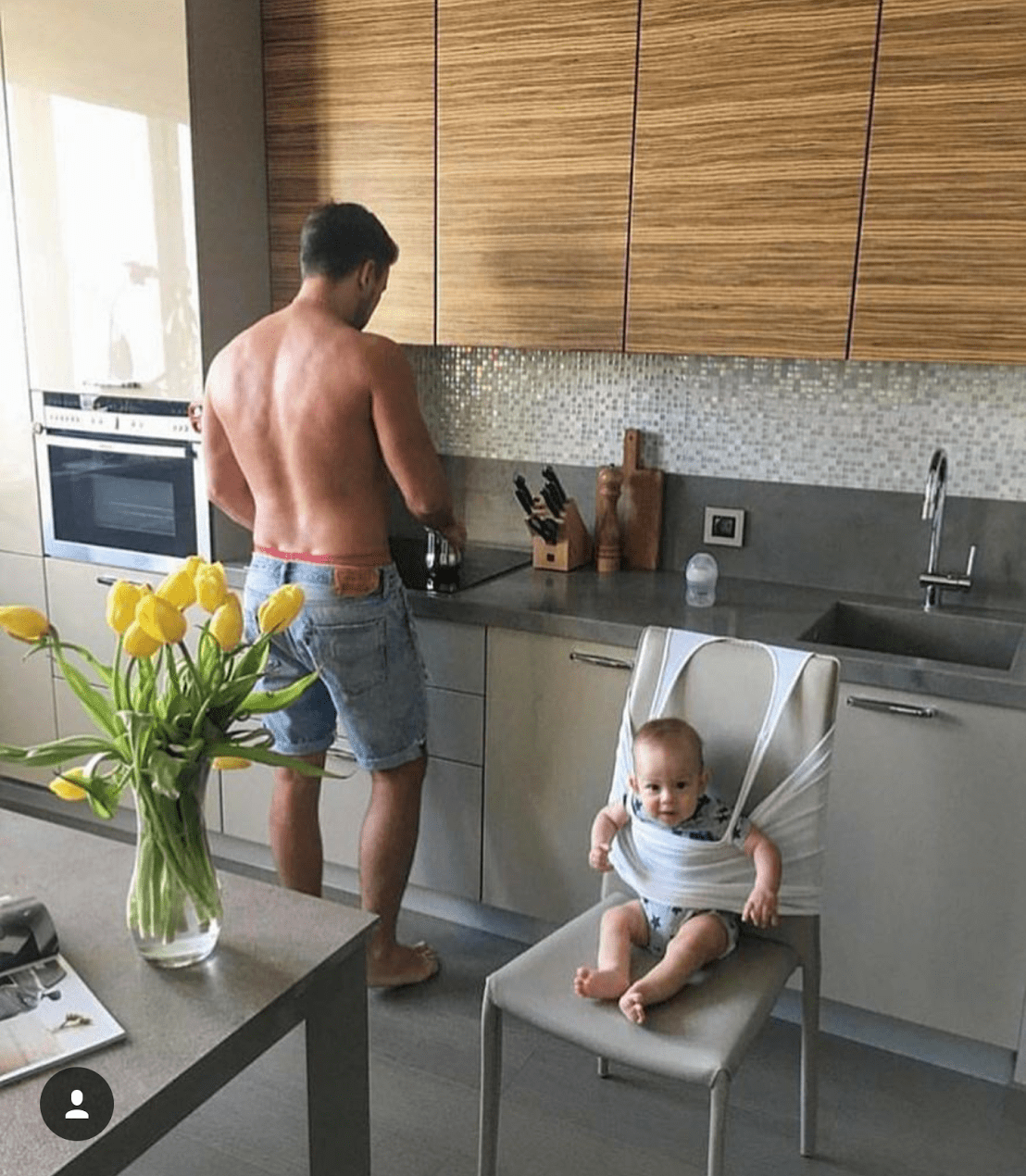 [ Image via @shelekh ]
Featured Image via Gisele Bundchen Instagram

*
If you like what we're doing, you can support us on
Instagram, Twitter, and Facebook
*
"THE REBEL MAMA'S HANDBOOK FOR (COOL) MOMS"
IS COMING THIS SPRING!