THERE'S A NEW DIET THAT'S TAKEN THE NATION BY STORM…
THE MOM DIET!
DO YOU HATE EATING WARM MEALS?
THINK NUTRIENTS ARE FOR LOSERS?
HAVE YOU ALWAYS DREAMED OF A MOM BOD, BUT DIDN'T KNOW WHERE TO START?
THEN THIS IS THE DIET FOR YOU!
WHETHER YOU HAVE A NEWBORN, A BABY, A TODDLER, OR A SNOT-NOSED KID, ANYONE CAN ACHIEVE THEIR MOM-BOD GOALS WITH THE MOM DIET!
*Works especially well when combined with sleep deprivation and daily stress associated with being a parent.
YOU CAN EAT CARBS! YOU CAN EAT SUGAR! YOU CAN EAT ANYTHING YOU WANT!
*In minuscule portions, and only when the dog doesn't get to it first.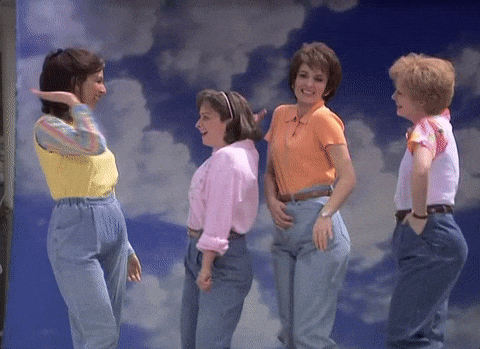 FOR BREAKFAST
– Toast organic grain bread, spread with cream cheese, and top with sliced avocado. Cut off the crusts, and only eat those. Throw everything else away.
– Prepare oatmeal, add cinnamon, and drizzle with organic honey. Wait until it completely cools, throw out 3/4 of it (make sure it's the most delicious 3/4), and eat only the parts you've scraped from the bottom of the pot – enjoy!
– Eat a handful of almonds and wash down with 2-hour-old cold coffee.
FOR LUNCH / DINNER
– Slow-cook a vegetable puree for 2 hours, throw out most of it and eat the rest on a cracker. Bonus points for adding cheese.
– Carefully cut and prepare homemade sweet potato fries, throw out all the good ones that weren't burned on one side and only eat the 7 black ones that are left.
– Make scrambled eggs with green onions, carefully remove green onions afterwards. This should take exactly the amount of time it takes for the egg to go completely cold. Eat one fork-full.
– Make pasta aglio e olio with salmon. Have a bite of it while plating it onto a plastic Mickey Mouse plate then chug a glass of water to trick your stomach into thinking it's full.
– Steam cook broccoli, carefully bread fish, and add a cucumber salad on the side. Throw everything out except 4 finger blasted cucumber slices. Eat those.
SNACK IDEAS
– A pickle
– Half an eaten banana that is rapidly oxidizing
– Half a drinkable yogurt
– A handful of Goldfish
– The "ugly" grapes
DESSERT IDEAS
– Half a discarded candy cane
– One broken piece of a Kinder Surprise egg
– A spoonful of melted ice cream
– Four-month-old Halloween candy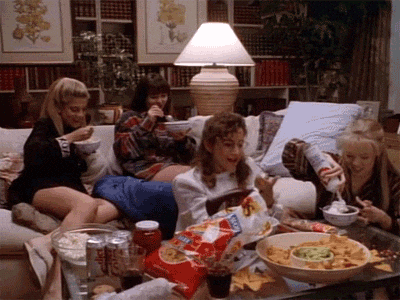 *
If you like what we're doing, you can support us on
Instagram, Twitter, and Facebook
SHOP The Rebel Mama HERE
*
"THE REBEL MAMA'S HANDBOOK FOR (COOL) MOMS"
IS COMING THIS SPRING!