Amidst the fire-induced chaos (and the terrible air quality), we made our way to our reading at Hatch. While we were getting our books set up, a new mama came in looking for underwear – she had only been given 30 minutes to evacuate her home and had forgotten to pack underwear.

Fucking. Underwear.

This would be the first of many times we'd come face to face with the severity of the crisis being faced by the our Californian friends. What else did she have to leave behind? And how many of those things could never be replaced?

We spent an hour in the store, chatting with the few people who popped in – most of them were staying with family or friends nearby. Everyone was affected. And everyone was starting to worry that the biggest fire in recorded state history would come barreling through their neighbourhood too.

We hugged anyone who's paths crossed ours and headed back to the hotel feeling tired and defeated.
The lobby was scattered with people – families. Tons of pets. Santa Monica was the closest safe place for a lot of evacuees and that's where we'd been staying

We headed upstairs to sit down and gather our emotional bearings.

We decided to get out of Santa Monica and head a little further south to Venice Beach for the night.

Abbot Kinney was uncharacteristically quiet – so quiet that we walked into Gjelina at 8pm on a Friday and got a seat by 8:30. Small victory. We celebrated with wine and closed the night out with some sativa and a pint of Salt & Straw Ice Cream.

Through it all, we still found shit to laugh about and it was not for one second lost on us how lucky we were to be together (and safe) in California at the exact moment – eating delicious food, in an agreeable climate, because of a job that we made for ourselves and each other.

We took the beach route home. From the pier, you could see the fire. It was impressive. Terrifying, but impressive. It was like being on the road to hell. When we got back to the hotel, there was a woman and her husband crying in the lobby.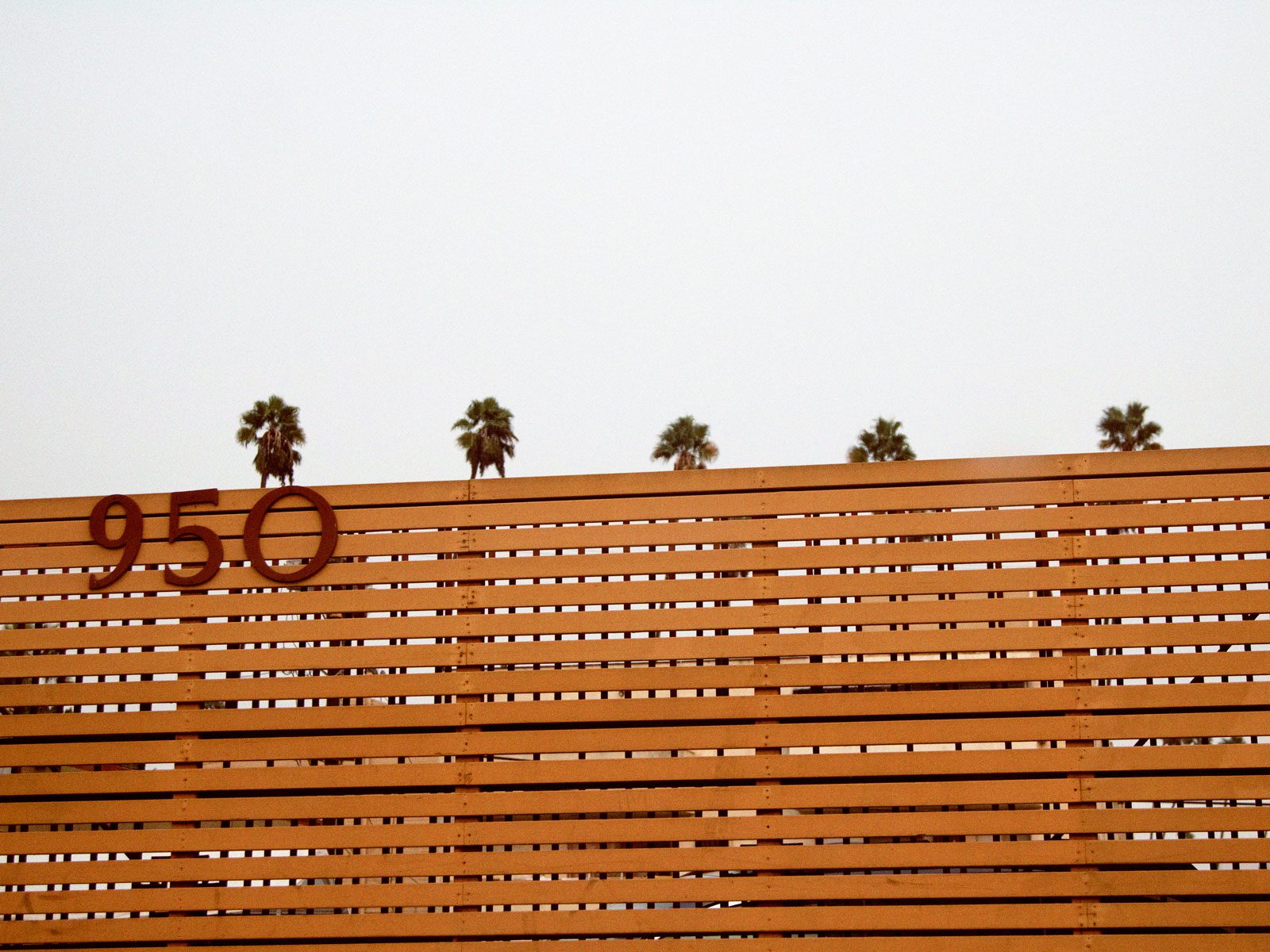 The next morning was Saturday. We got up early, packed, and headed out. We were off to the grand opening of the new Mini Mioche store at the brand new (and unbelievably beautiful) Palasades Village. The plan was to have lunch with our long-distance friend Sara, co-host the Mini Mioche store opening with the lovely Alyssa Kerbel (who had also flown in from Toronto for the event) and then head straight out to our friend's house in Silverlake for a dinner / cocktail party with a handful of fellow Canadian expats. We were feeling a little shaken but we were ready for a new environment and aching for some familiar faces.

Because nobody ever looks at a real map anymore, we didn't realize that our first event of the day would have us driving into the smoke until waze told us to merge onto The Pacific Coast Highway.

Jesus. Fuck.

When we arrived in the Palasades, we were a bit stunned at the normalcy of everyday life so close to the fires. Yes, some people were in masks, but others still asked to sit outside at the place where we ate lunch – it was surrealism at its best.


At Mini Mioche, we drank Mimosas and talked to anyone who walked by (except for Julia Louis Dreyfus – we were too starstruck to talk to her, even though Ariane was LITERALLY wearing an Elaine Benes inspired outfit that day). Alyssa had brought in a master face painter, so between all of us, we were able to put a smile on the face of nearly every man, woman and child whose path crossed ours. We became like a Canadian happiness brigade – there for anyone who needed a hug, a cocktail, a cookie, a shoulder to cry on, a distraction, a laugh, or a smart ass remark (we discovered our propensity toward these are a very "Toronto" thing). But in the end, we had to pack it in early. Ash had begun to fall from the sky and the air quality was getting really bad. Our eyes were stinging and we were all starting to feel a little *off*. One by one the stores began to close – Zimmerman, Anine Bing, A.L.C., Tamara Mellon. That was it. It was 2pm and time to go.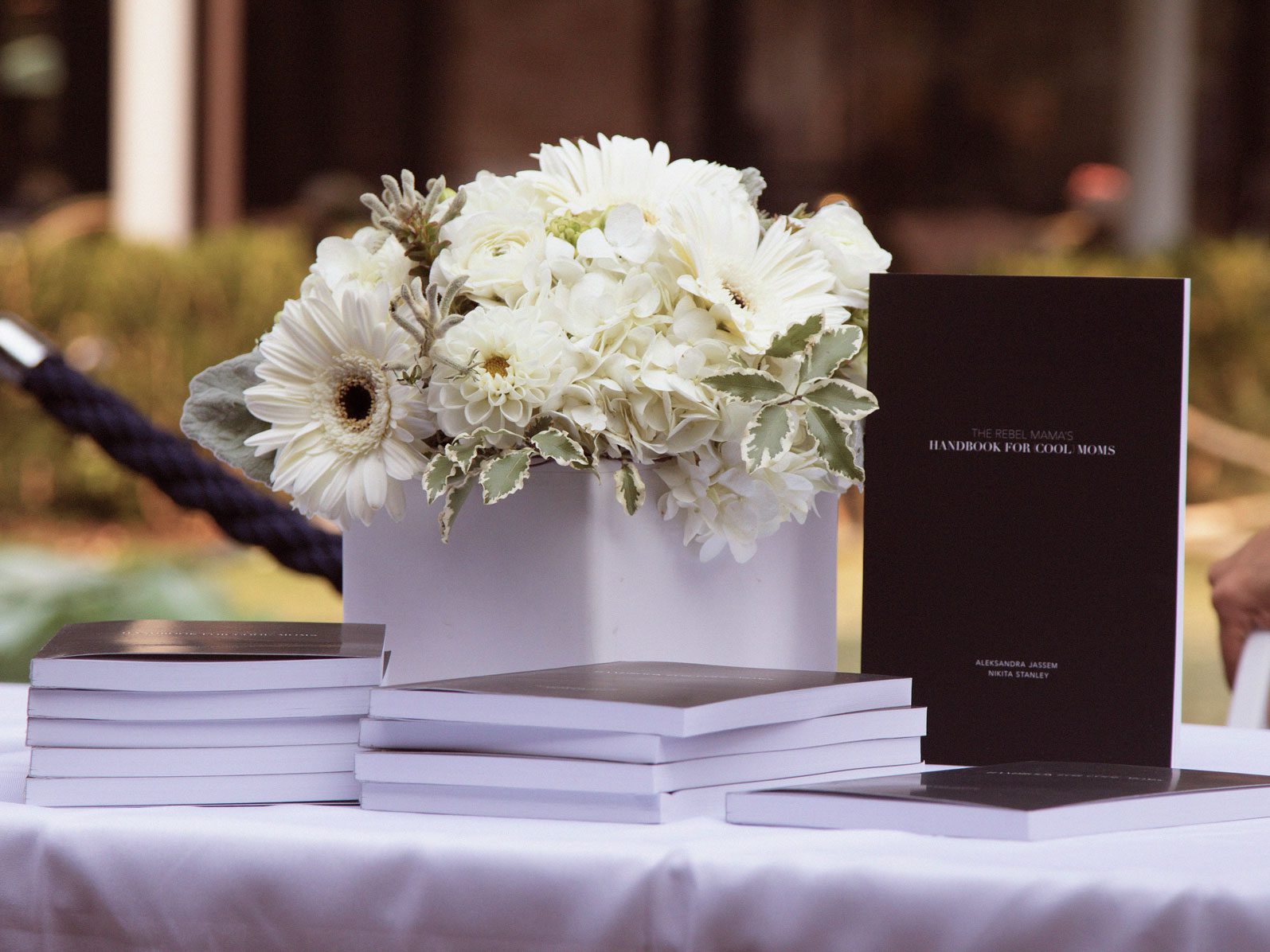 As you can imagine, we hightailed it out of The Palasades and ran directly into the arms of the closest thing we had to family on the West Coast. While this drop-in had been planned since almost the moment we received our flight confirmation, we could have never anticipated just how grateful we would feel to be in a warm, loving home that evening. We ate meals cooked with love and drank cocktails poured with a heavy hand. We met the loveliest people and laughed uncontrollably – all while sinking deep into the sofa we had been desperately wanting to park our asses on since we left the hotel at 9am.
It was the best of times amidst the worst of times and after a 15 hour emotional recharge, we bid our sweet hosts, Christine and Chris, adieu and headed to the only place it makes sense to go when your creative career is dangling off the edge of a fire ravaged cliff…

Joshua Tree.

TO BE CONTINUED…

Part 3 (The Finale) coming tomorrow.

Photographed by Ariane Laezza.
*
Baby2Baby is working to get high-need items to children affected by the ongoing Camp, Hill, and Woolsey fires in California. Help them supply diapers, wipes, blankets, and other basic baby essentials to families in need by purchasing from their registry.

*
If you like what we're doing, join us on:
INSTAGRAM, TWITTER, and FACEBOOK
Get your copy of:
THE REBEL MAMA'S HANDBOOK FOR (COOL) MOMS