Look out y'all – The Rebel Mama just keeps on growing (and that's not solely in reference to my big ol' preggo belly); Our tribe of #ladybosses is expanding too – one amazing mama at a time.  We are so excited to formally introduce you to our newest contributor: Health & Fitness guru, Trisha Enriquez, a.k.a. No Tummy Mommy.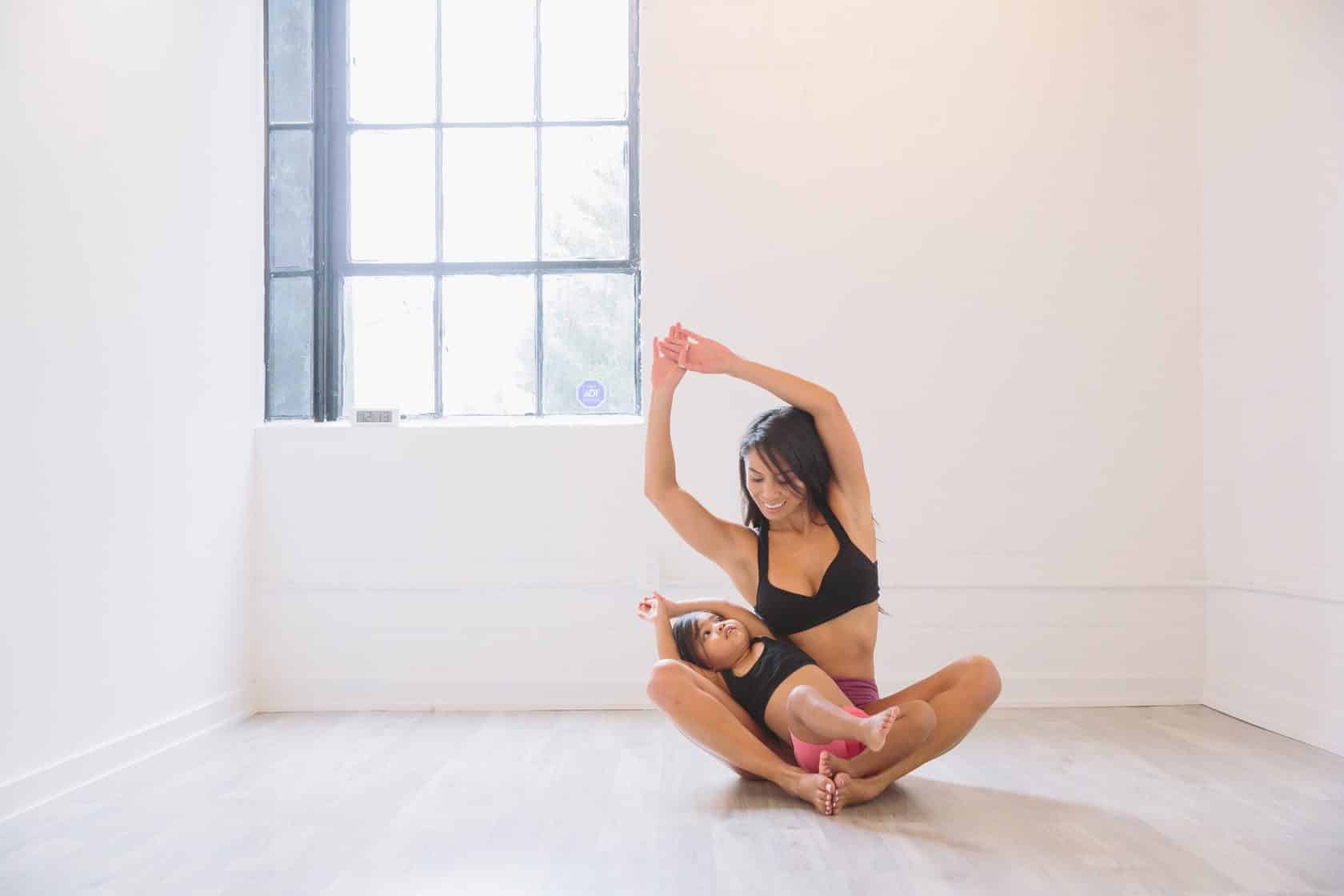 This girl is the definition of a powerhouse: She's innovative, motivational, unpretentious and, let's face it, she's bloody adorable (as is her pint-sized workout buddy).  But Trisha is much more than just a pretty face and a ridiculously bangin' bod.
With a Human Biology degree from The University of Toronto and over 15 years of experience in the health and fitness industry, this mama knows her shit. She has tailored her specializations to cater to the women to whom she can relate the most: moms.  She is a certified Prenatal and Postnatal Specialist as well as an official Bellies Inc. trainer, which makes her an expert in core rehabilitation, pelvic floor health, and diastasis recti.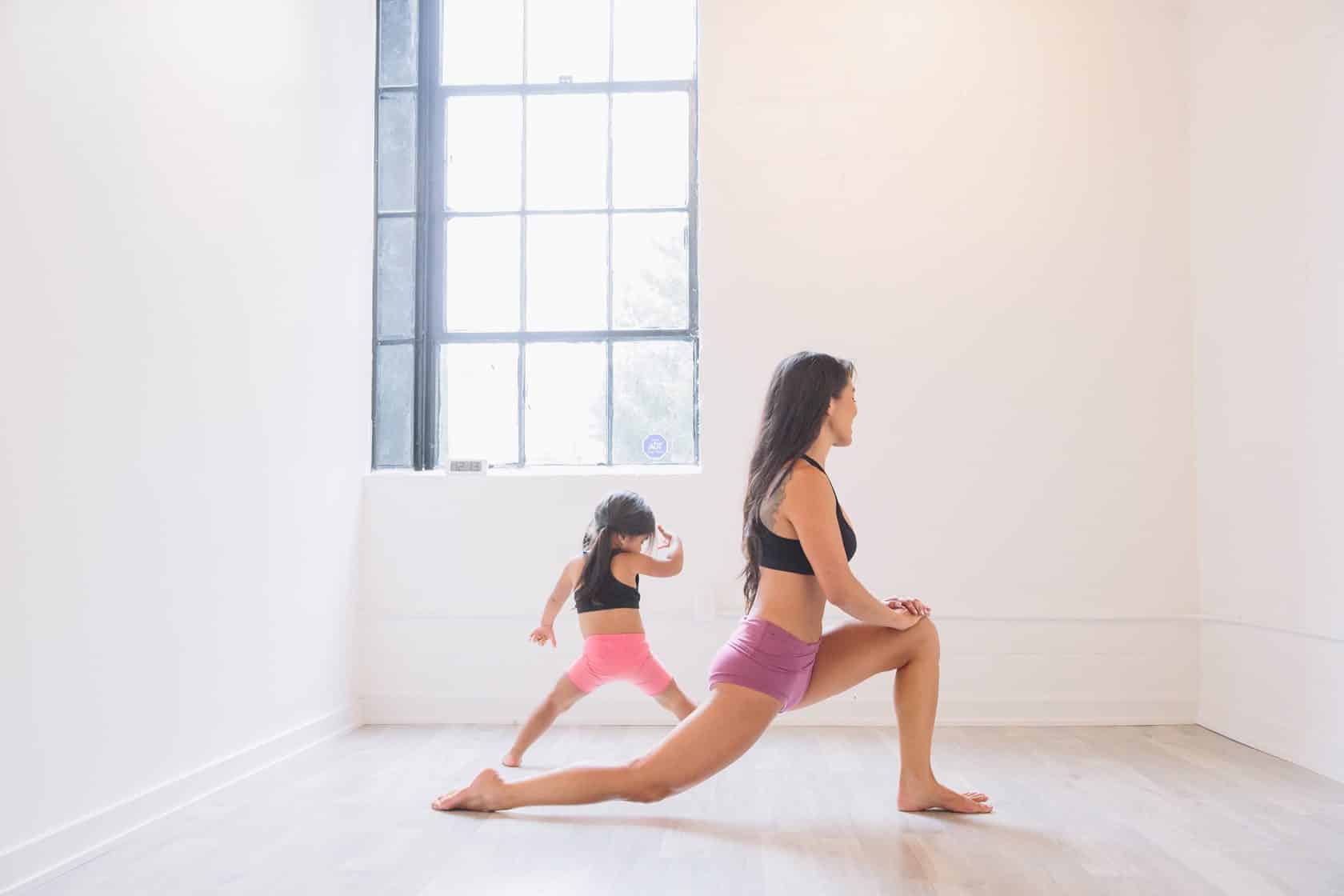 Translation: She's the fitness guru we all friggin' need in our lives and she is about to hook us up big time with tips and tricks to get back those abs of steel we all know still exist somewhere under our flowy tops and high rise denim.
But don't worry, she's not the type to come at us like an army drill sergeant (Thank GOD).  As a mom, she has developed a gentle approach to fitness and she understands that life is all about balance – a little chocolate here, a splash of Vodka there – Trisha believes that looking and feeling good doesn't have to involve guilt and deprivation.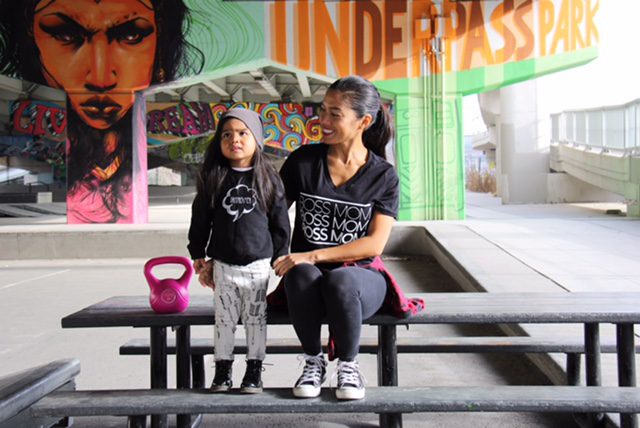 In a recent conversation, Trisha told me:
Becoming a mother changed my view on fitness and how I take care of myself. Before having my daughter, I used to hit the gym 5-6 times a week and admittedly, the intention was primarily aesthetically driven. Now that I am a mother, I focus on being healthy for longevity reasons; of course I want to look good and feel good, but I won't turn down a glass a wine or two for a six-pack of abs. I believe in balance and believe it's so important to teach my little one the importance of work AND play. So yes, I work out hard, but I play damn hard too!
Can I get an Amen?
Be sure to check back in with us tomorrow for Trisha's inaugural post – I swear, it'll make you want to roll out your dusty workout mat and actually use those stretchy pants for their intended purpose. OK GUYS! LET'S DO THIS! (Or whatever the fitness folk say.)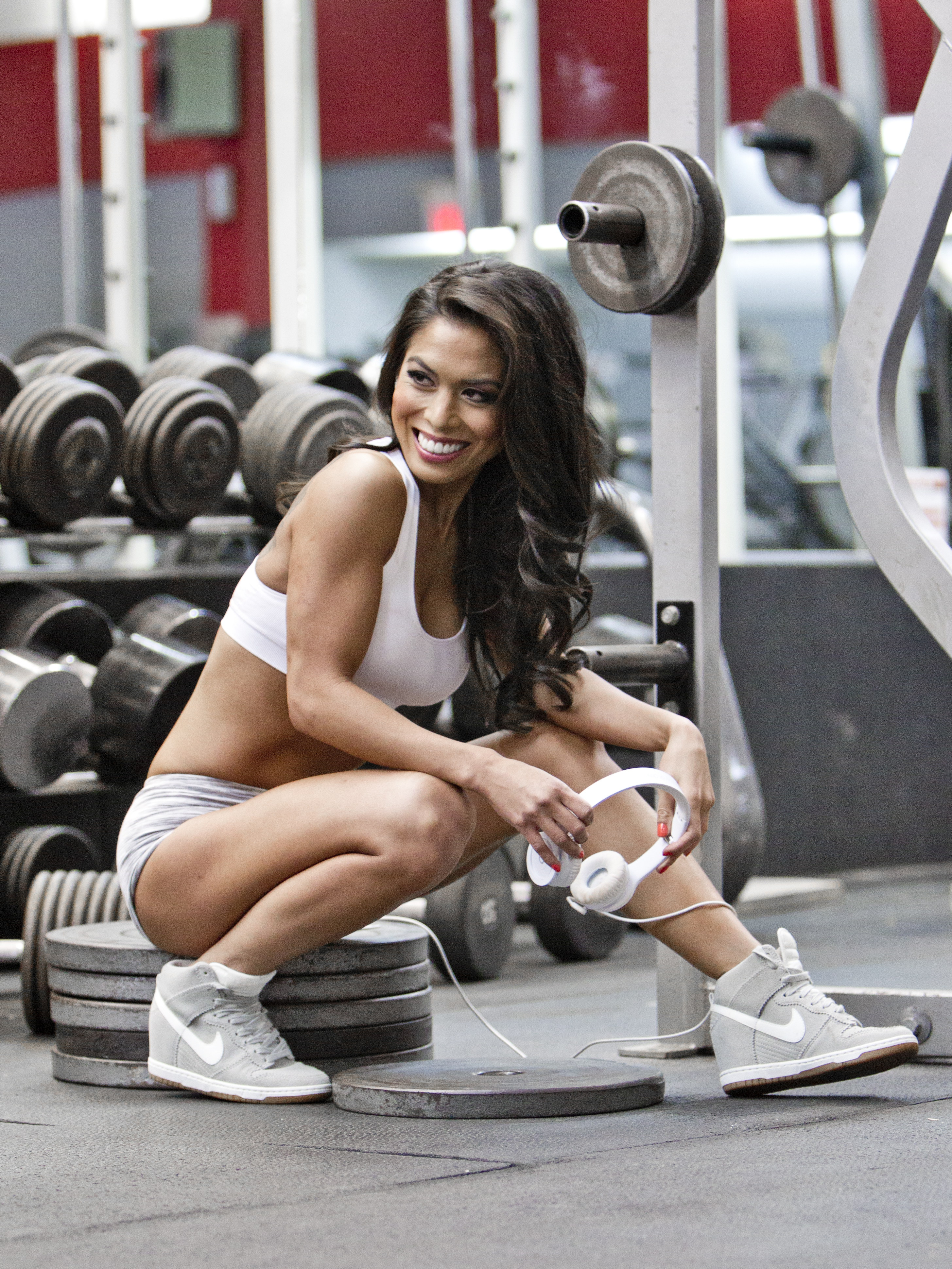 Keep up with Trisha:
Follow her on Instagram and Twitter
Like her on Facebook
Check out her Website