If Amalia had a theme song to walk out into a stadium with, it would be Rick Ross' "Everyday I'm hustlin' hustlin' hustlin' …"
With a 6-year-old, a 2-year-old, a full time job, a part time job, and a diva of a husband (sorry Chris), it's only fitting that we had to slot this lady into our Rebel Mama community of contributors, because we can all benefit from her in-depth life rants on motherhood, womanhood and beyond.
I met the very blunt and opinionated (traits I regard highly) Ama back in our party days; we instantly became inseparable the moment we realized we were revving in the same bitch mode and had a mutual love for a well made martini. *Read: I hate everyone. Let's drink. This is hilarious.
When I had my son, she was my #1 go-to in the wee hours of the night (a.k.a. human google) for hot topics such as:
"Is this slimy green / black poo normal?" – "What formula can I use that's like, at Loblaws?" – "Why the fuck is child acting out an exorcist scene right now?" – "Is it too early to drug him with Benadryl?"
But more than just the day-to-day, I look up to my sister-wife (it's a thing) and aspire to be the kind of mother she is – loving, patient, realistic.

This headstrong mama turns down no challenge, and plows the way for her family  to learn how to be assertive, ambitious, compassionate and well equipped to throw down when necessary. Did I mention she's a hiphop history buff??! No joke.
What makes Ama a Rebel Mama? (besides the unintended rhyme)
"I'm passionate about education (access, opportunity, and meaningfulness) and being a strong support for all women who constantly deal with nonsense, judgement, and opinions that are neither warranted nor welcome. I'm passionate about being a good wife, mother and friend, and believe any major purchase can be justified by dividing the price by times per use."
AMEN TO THAT.
At the end of the day, she's just a girl, trying to make it through life with one kid who will only eat burrata from Buca, and another who will eat anything off the floor. And we can all relate to that shit.
Welcome to the Rebel Mama Family, Ama!
Her inagural post is coming at you first thing Monday morning! (For those of you for whom life has become a total blur, that's tomorrow).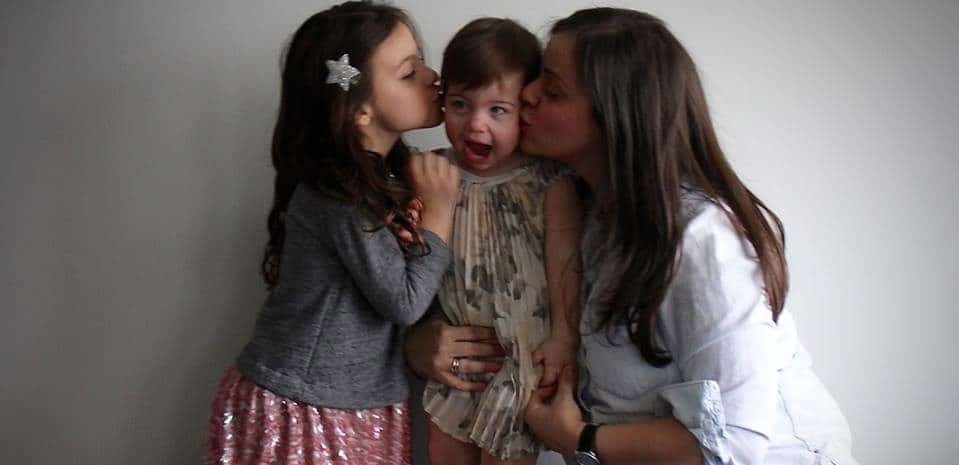 Photo by Toronto's fellow #RebelMama Mahsa Mani