So last month, when my husband told me he was going to France to stay at a 17th century chateau for work, I decided, screw it, I'm going on vacation with the girls.  I mean, I can do it.  Me, two kids, the Caribbean.  Sounds perfect? Bah.
So, in the mix of this, my girlfriend with her two kids and my other girlfriend with three of hers, decided to join.  And then, by some twist of fate, two of our childless friends thought it was a grand idea to join.
While I am certain that this crew saved each other time and again, no matter how many people are there, and how many hands are free not free, you can still feel alone with a two year old and a six year old, in Cuba, the food capital of the world.  It's like being in Positano, really.
Here is a snapshot of some of the lessons I learned for traveling with kids without your partner (or with your partner, or a herd, really):
On the plane, the one wearing a diaper will shit invariably at the same time as the other needs to shit – and both will be emergent situations.  Once everyone is clean, you will be happy you took a trip to the dollar store to buy colouring books and small games for the plane ride.  This will be especially true because all your movies are on Icloud and not on your Ipad and you will have no access your entire trip.  This will result in you watching the only movie you do have – Frozen – 17 times in one week.
When you arrive and it's pouring rain – and the kids ask, "why did you take us to the rain forest?" you literally wonder what you've done.  Funny enough, this was around the same time my husband landed in Paris.   Anyway, we luck out that this glitch only happens in the beginning, and are met with clear skies the rest of the time.
Upon arriving to the hotel and placed in a room on the second floor, you think, "not bad, I can carry the stroller up and down, no problem."  After the first excursion out, you realize you were wrong.  You immediately begin asking for help.  This will become a trend.
You realize how much you are willing to pay everyone you can, every chance you get, to help you along the way; because when it's blazing hot and the kids are cranky, $100 seems entirely reasonable to pay for an employee in a golf cart to take you 500 meters.
That evening, Toopy and Binoo show up as entertainment, and your kids are thrilled.  The next day, they've disappeared, and now you are ALSO willing to pay for the rat to come back. Because: tantrums. When the rat comes finally come back, your toddler will be fast asleep.  Because: Murphy's Law.
At the beach every day, you will be euphoric that the ocean is clean and the sand is powder white.  To bring you back to reality, you will have to deal with changing diapers.  Even with swim diapers, changing a poopy diaper is absolutely disgusting – and gag worthy.  Just so you know, your toddler will take a crap, in the diaper, in the WATER, everyday.  Without fail.  Be warned.  Using Ziploc bags to contain these before tossing are life saving.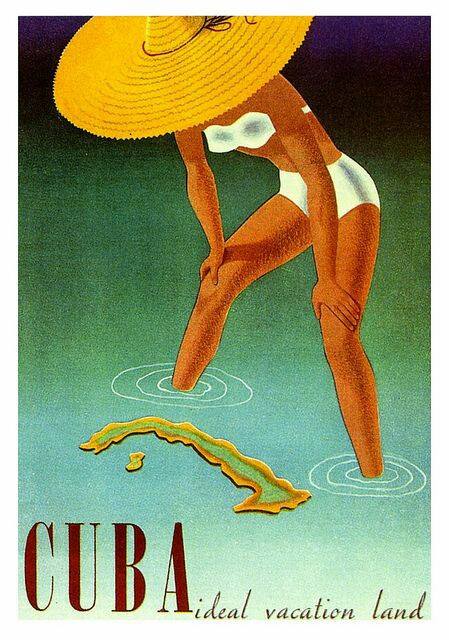 A trip to Costco before leaving is absolutely necessary for survival at the beach (almonds, Goldfish, snap peas, granola, Nutella, peanut butter, rice cakes – all the truly healthy stuff, obviously).  Parent note:  all of these pair well with mojitos.
Necessary for survival are also Ziploc bags.  You will use them for the snacks, sunscreen, cameras, and to hold all the dirty diapers.  *Note, separate bags for each of these, ladies.
Rash guards and hats and a load of sunscreen are necessary for kids' survival.   You however, will burn…because that's what is just going to happen.  If anyone happens to get burnt, Sun Bum will save you.
By the second day, you will look for flights home.  You will be persuaded to change your mind.
So instead, you book a catamaran trip mid-week.  No one in your family will have a history of motion sickness, so obviously one of your kids will get motion sickness. (FYI, chewable Gravol is on back-order, so when you see it you should stock up).  During this time, my husband was in Paris, staying at a luxury hotel, in a king size bed, I presume.  Did I tell you how happy I was for him?
Going somewhere with limited access to a mobile network and WiFi means you will have your phone off for three days, only to realize that you missed one very important phone call from work, sending you into a frenzy to try to connect with your life at home.  You will connect and speak to your new boss at precisely the same time your toddler takes another crap in the pool.  This entire phone call will cost you $300, even with a data plan.
You also take advantage of this limited access to call your husband and inform him that upon his return from his vacay, he must book you a blow out, pedicure and manicure for your return, and also bring an americano to the airport when he picks you up. Your tone is stern but desperate.
Going back to your vacay reality, your kids will have a million tantrums, one or more of which will result in no one going for dinner and you staying cooped up in your hotel room.  Your other friends on the trip will smuggle bread from the buffet which will then become your dinner.  You will imagine it's Terroni, and sigh.  My husband was eating baguettes with fromage and a beautiful glass of wine. See how it's exactly the same?  It's like we were living the same life, really.
Your childless friends who came will thank you for the free birth control.
You will not be one of those people who exercise on their vacation.  Oh no, not you.  Instead you will invent your own crossfit, because you are creative.   You will be dragging a stroller full of towels (12), beach toys, beach bags (3), flotation devices (2), and snacks  across the sand, up hills, and over bridges.  Other guests will say, "oh, you're the one dragging the stroller.  I feel bad for you."  You'll say "thanks for watching the show" and suggest that next time, they could offer you a drink if they feel so bad.  You will come back having gained 5 pounds, obviously.
You will be so pissed that you talked about booking a flight out somewhere else upon returning home, and NOT ACTUALLY booking a flight somewhere, alone, to a spa, so you can recover because you will be absolutely exhausted.
You will all return alive, surprisingly, and clumsily push strollers and luggage and children through customs, and upon exiting will see you partner.  He looks so happy to see his children after a week of separation.  You should be happy that the kids are reunited with their papa, but all you can think is….oh my God, he looks so relaxed, I'm so jealous.  You know you shouldn't be a jealous punk, but you are. Because: exhaustion.
And when anyone asks if you'd do it again, you say – without hesitation – absolutely.