Well, kids – we did it. We submitted the completed manuscript of our book to our publisher last week, and you know what? WE ARE PROUD AS SHIT OF IT!
It is exactly what we had hoped it would be.
It is a girlfriend's guide to early motherhood. It's all the stuff your mom and aunts and friends should have told you – but didn't. It's the answer to all the questions you're not supposed to ask and the articulation of all the things you're definitely not supposed to say.
It is a love letter to women – women who happen to have a kid or two hanging off their legs (and/or nipples). It's an instruction manual that doles out tips on how to not only keep your kids alive (a v important task), but how to keep the true essence of who YOU are alive too.
We're so excited to move into the next phase of publishing, but before we do, we want to take this opportunity to acknowledge all the kind and generous souls who dug deep (ahem – into their wallets) and pledged their support for us and this big fat dream of ours.
Yes yes y'all! This is the "hearty thank you" that you were promised all those months ago in our Kickstarter campaign. We're still the dreamers we were back in May (how have 6 months come and gone so quickly?), but now we can call ourselves authors too. You guys afforded us that opportunity, and to say that we're grateful for it would be an understatement of epic proportions.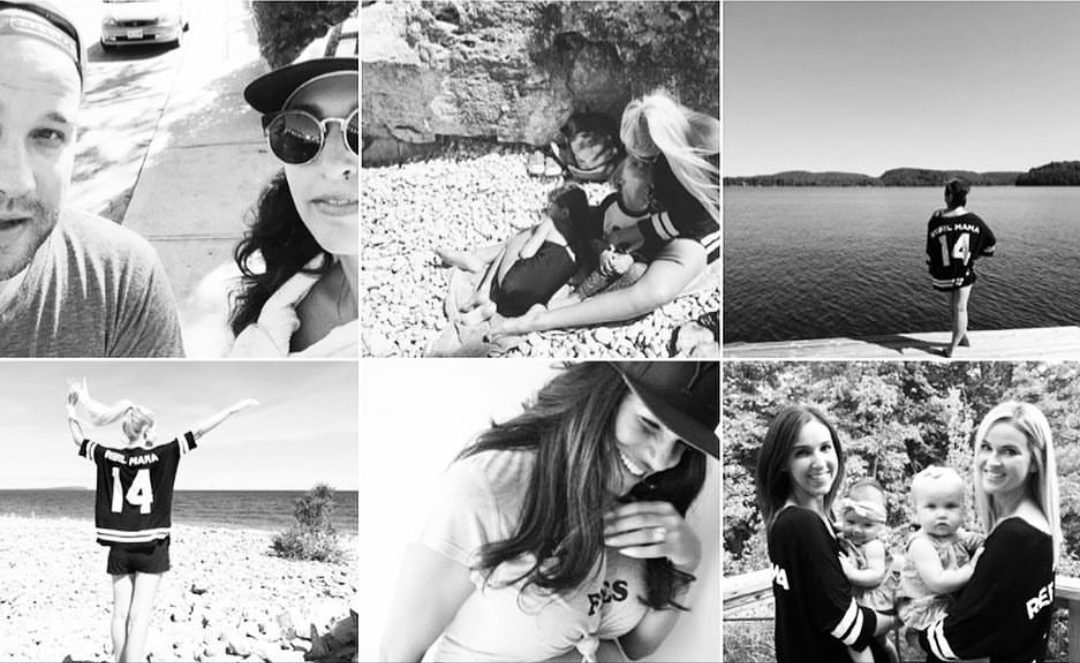 THANK YOU THANK YOU THANK YOU THANK YOU
THANK YOU THANK YOU THANK YOU THANK YOU
***
Literary Heroes (and Heroines)
A Cameron, Aaron Sykes, Ada Puiu, Adriana Correale, Agatha Jassem, Aishling Daunt, Aleks Malkin, Alexandria Stanley, Alessandra Axelsson, Almendra Gutiérrez, Amal Aflak, Ama Pallas, Amanda Jane Smith, Amelia Foubert, Amy Douglas, Anastasia Z, Andrea Xavier, Angela Anna Maria Sena, Angeline Zoupas, Anita Kawale, Anna Kupiec, Anna Spektor, April Derksen, Ariane Laezza, Arif Hirani, Arthur & Peta Stanley, Astrid Durzo, Anna Von Frances, Bahar Nemati, BennyClutch, Beth Barnes, Billy Buttery,  Brittany Knapik, Meg Broadbent, Bronwyn Towns, Caitlin Evans, Camille Moore, Caren Fields, Carol Fozo, Carmela Falasca and family, Carol Rayman, Caterina Hudson, Cathy Kokologianakis Lopes, Catriona Smart, Cheryl Moldon, Chris 'C.LO' Loizou, Chris and Christine Ohannessian, Chrissy Giannoulias, Cynthia Tetaka, Dalia Blumenthal, David Andrade, Debbie Witts, Deidre Marinelli, Denise Kabbara, Elaine Riddell, Elif Karol, Erica Samuels-Didier, Erik Nielsen, Erin Gilmore-Duckworth, Erin Hipp, Erin Stewart, Erin Thomson, Fofi do Carmo, Fortunato Policaro, Francesca Profis, Francesca Sabato, Gabriella Shapiro, Georgia Black, Gigi Boskovski, Giulia Lucchese, Glenna Weddle, Graeme Henderson, Greer Wright, Halyna Aganov, Hayley Sexton, Haigo and Natalie Derian, Heather Russell, Heather Saunders, Helen Dynak, Ida Li Preti, We Need a Date Night, Irene Artemenkov, Jackie Goldman, Jaisa Turkstra, Jamie Levoy, Janice Goulart, Jasmine Baker, Jaz and Shivani Cohan, Jean Andrade, Jeannie Dynak, Jen Bober, Jenna Mavis Rinas, Jennifer Kuzuian, Jennifer Li Preti, Jennifer Richardson, Jessica Sharpe, Jewels B, Jillian Newsome, Joanne Hogan, Julia Fuller, Justine Iaboni, Justisse Tourountzas, Karmen LaMer, Kate Marie Grinold Sigfusson, Kate Schatzky, Katie Pirie, Kelly Patton, Kerry Butt, Kim Dwyer, Krystle Magner, Ksenia Edwards, Lali Flamengo, Lara Gizzi, Lara Marquez, Lauren Giordano, Lauren Tintoni, Laurie Toulouse, Lawrence Longo, Leta Forbister, Lindsay Bitel, Lindsay Schwab, Lindsey VanDuzen, Lisa Gardner, Lydia O'Neill, Mahsa Mani, Mandy Sharpe, Margaret Szydlowski, Maria Pescrilli, Maria Cristina Bruno,Mariana Iordinova, Mario Schilling, Marisa Buchkowsky, Mark Matechuk, Marlo Aquilina, Marta Pozniakowski, Martha Castro, Mary Erganian, Mary Thorne, Mary-Kate Rose, Maya Avelino, Melanie Booth, Melissa Fox, Melissa Kelly, Melissa Petridis, Melody Ansara, Michele Pedro, Micheline Khouri, Michelle Jobin, Monica D'Souza, Morgan Shim, Myles Craig, Nadia Elkharadly, Nadine M. Woods, Natalie Cammalleri, Natalie Naylor, Niamh Maher, Nicole Lecce, Nicole Manek, Nikki Goldman, Noelle Fulford, Patrycja (Patricia) Bartoszek, Pat Tourountzas, Pauline Curcio, Penny Chan, Peter & Elizabeth Jassem, Petra Wrzesnewskyj, Phillippa Adams, Priscilla Brenenstuhl, Rachel Andrade, Ralf Madi, Rebecca Wood, Rita Ismond, Robyn Ewert Vanpee, Rocco & Beau, Roza Golden, Sabrina Greer, Samantha Margolis Fogle, Sandra Cassaro, Sara Musci, Sarah Norris, Sarah Young, Sarah McLean, Sasha Manes, Scott Levine, Shawna Tourountzas, Shevaughan Murta, Shirley Freire, Shontelle Pinch, Skye Collyer, Sofija Obradovic, Sonia Douglas, Stacey Green, Stacey Kirkham, Stan Matwin, Stephanie De Gasperis, Sandy Nozuka, Tania Fingerman, Tania Tantalo, Tanya Torossian and Mike Erganian, Teri Beaudoin, Terry Broadworth, Tessa Liu-Man-Hin, The Corbo Family, The OG Rebel Papa (Jeff), The Reda Family, Therese Totten, Tiffany Smith, Tina Byles Williams, Tina Fantin, Trisha Enriquez, Tze-Wen Chao, Valentina Iordinova, Valeria Lipovetsky, Valerie D'Agostino, Vas Patsiopoulos, Victor Xavier, Vivian Chan, Vivi Hochman, Yolanda Gampp, Youthful Nest, Yvonne Hahn, Zarah Benedicto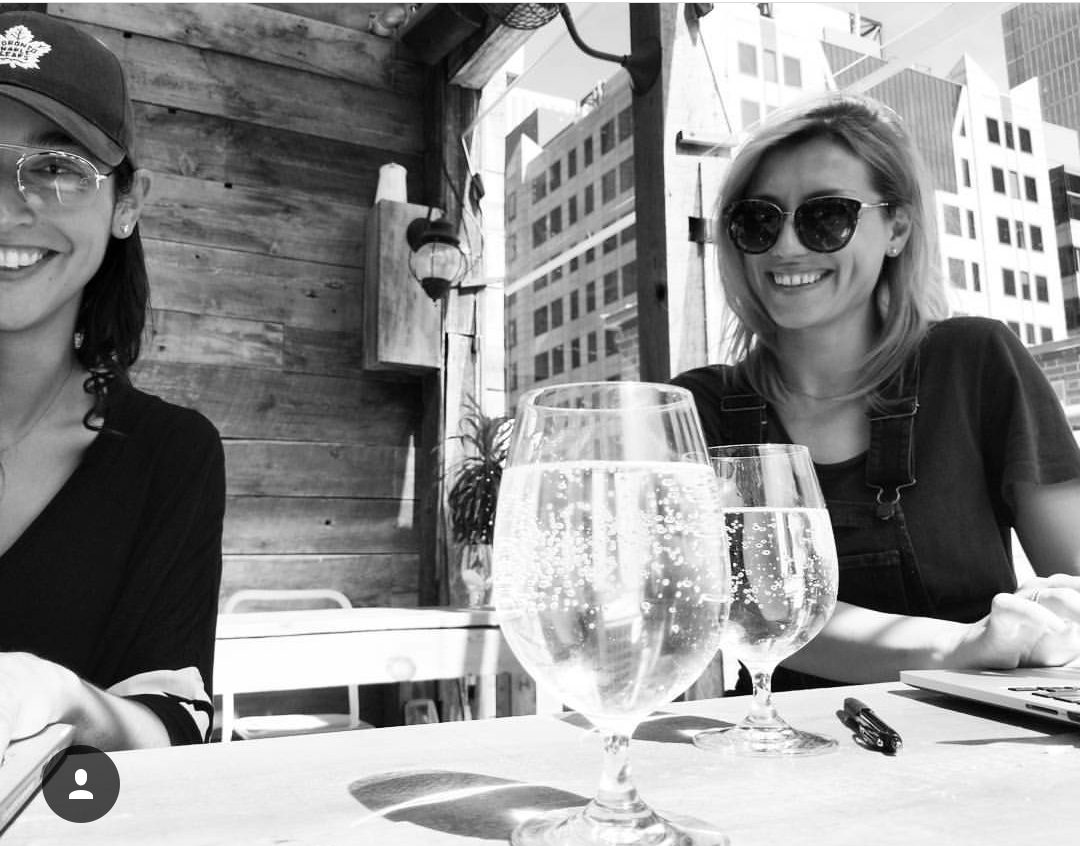 If you supported our Kickstarter campaign but don't see your name above, please send us a message! You may have accidentally chosen to pledge anonymously. But name or no name, we love you all! We promise to keep you all posted as we continue to chip away at the old publishing block.
xx
Aleks & Nikita