Last week we gathered in an intimate setting at an undisclosed location to discuss Maternal Mental Health. The two hours we spent with soon-to-be moms, new moms, veteran moms and not-yet moms taught us that we as a society have only barely scratched the surface of a topic that needs a lot more attention.
One of the things we want to do with our platform is change how women experience motherhood by providing information and support that empower – so without further ado, here are some key takeaways from the night for moms and supporters of moms:
Assume a new mom is

not

ok and go from there.

New moms are excellent at masking their emotions and putting on the face of a hero day in and day out. Even the closest people in their lives often have no idea that their mental health is suffering. So instead of asking about the baby all the time, ask her how

she

is. Let her know you are there to talk any time.

Postpartum anxiety is extremely common yet we tend to talk more about postpartum depression. We need to make an effort to flip the conversation and speak more to social anxiety, panic, and post traumatic stress (yes this includes childbirth and sudden relationship turmoil).

As a general rule, hospitals should focus more on mothers as opposed to just baby after birth. A nurse should be able to point a new mom in directions for further support before she leaves their care.

We need to look to other cultures for help in managing the postpartum period. Mothers are lacking support and everyone – mothers, fathers, children and friends – are suffering because of it. At the bare minimum, we need to open up access for new moms to doulas and other birth / postpartum professionals who can offer support and monitor for signs of deteriorating mental health.

Hormones need to be the focus of more studies and the findings of those studies need to be openly shared with women before and after birth. Knowledge is power and when we can explain sudden changes in mood / emotions to new moms with scientific fact rather than just telling her, "you have the baby blues" or worse, "you're crazy" then she'll at least have the knowledge that everything she's experiencing is normal, temporary, and totally out of her control.

Sharing our stories and experiences with each other is paramount. Maybe mommy meet ups need to be less about singing Baby Shark and more about sitting around shooting the shit about what we're going through. New moms often feel completely isolated in their feelings. Sometimes all they need in order to move on and enjoy their families is to feel heard and validated – even if just for a few minutes.

We need to involve the men. They need to be privy to this conversation because they honestly have no idea. We can never expect them to understand in the same capacity as our fellow women can (aka from experience) but we must keep them in the loop so that they know how important it is to support new and veteran mothers in the name of maternal mental health.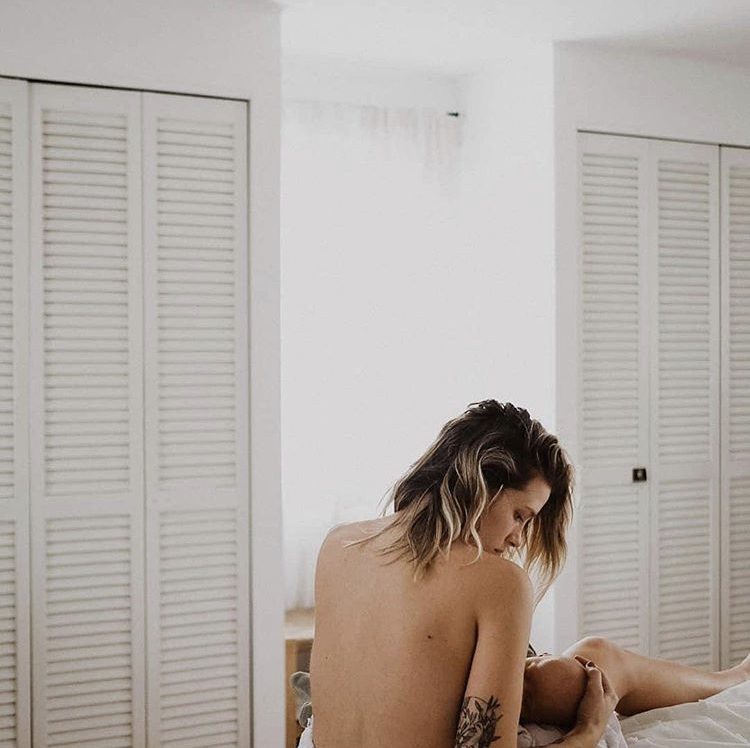 photo via @feminin_botanik
We want to issue a special thank you to our gracious event co-hosts, Tania DaSilva and Hassel Aviles. Tania is a child, youth, and family therapist and the clinical director at Behaviour Matters in Toronto. Hassel is a mental health advocate and the founder of Not 9 to 5 – a Canadian initiative focused on mental health and addiction in hospitality and the food & beverage industry.
Here's what Hassel wants you to know:

If you're pregnant (& especially if you have a history of mental health challenges or mental illness) get connected to Women's College or Sunnybrook Hospitals. They have the best mental health programs. Find a doctor with ties to either hospital or ask your doctor if they can refer you to the programs there.

In you're experiencing a serious crisis, CAMH ER (250 College St) is a great option, so is the psychiatry ER at Mount Sinai Hospital.

Be very open with your doctor. If you're not doing well mentally during your pregnancy, they can write a letter that allows you to submit for 12 weeks of extra EI (Mat leave). Many women are not aware of this option or they just push through saying "I'm fine" when they're not – we have got to stop doing that!

For mamas who can't or don't want to leave the house, there is a service called Inkblot Therapy

 You can do it from the comfort of your own home & book almost right away. You get free 30 minute consultations with as many therapists as you want until you find one that is a good fit before you commit to a full 1 hour paid session. It's a great low-cost option – definitely less than conventional therapy.

Meditation & Meditation apps like Calm, Headspace, Buddhify, and 10% Happier can be incredibly helpful for anxiety. They don't cost a lot and are on hand anytime from your phone. Meditation is definitely a practice but one that is very accessible & available to anyone who's willing to give themselves a few minutes. *I recommend you use earphones to focus more

If a mom wants to get out of the house & talk to someone without committing to therapy, try popping into Hard Feelings.

 It's got a retail front (848 Bloor Street West) with books & other tools so you can get more information & learn more about what you're feeling in a safe inclusive space. They offer low-cost counselling too.

Don't forget dads. According to healthychildren.org, "new fathers are also at an increased risk of developing depression. In general, men are more likely to avoid expressing and discussing their emotions. They deny that they are at risk and do not seek help when they need it.? However, fathers with depression struggle to support their partners and children; this increases a mother's risk of depression. Depression in fathers is believed to be just as treatable, but it often is not recognized."
Here's what Tania wants you to know:
When it comes to mental health, be proactive versus reactive.

Don't just plan for baby, plan for you.

When seeing your doctor advocate for yourself and ask for information on services for you pre and post baby.

Shift pregnancy from being just child focused to family focused.

Don't take no for an answer and don't shy away from asking more than once.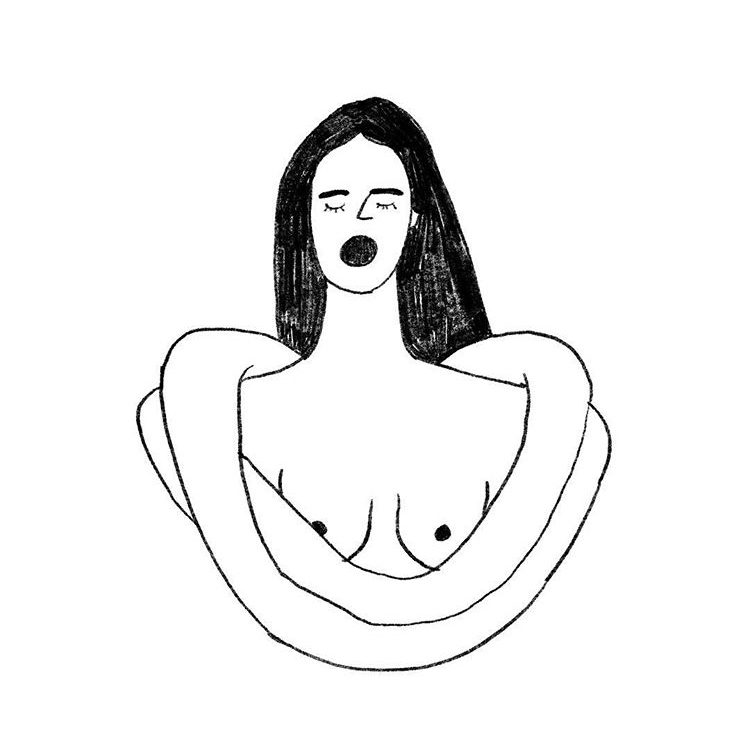 illustration by @tntmade
Thank you again to everyone who came out and shared their stories with us at our Maternal Mental Health Matters event – we hope it will be the first of many.
xx RM
If you are interested in services at Behaviour Matters in Toronto, contact info@behaviourmatters.ca or use the online contact form at www.behaviourmatters.ca. You can also reach us by phone at 416 655 4194. All mama's receive 10% off the first session if they reference The Rebel Mama.
*
Featured image by @ishisol via Instagram