Another day, another awesome event at one of our absolute favourite spots in the city: The Drake Hotel.
Seriously, what more could we ask for than a cool place to hang out with our friends, eat a delicious meal, sip on some cold sangria, and feel no way about our babies' inevitable meltdowns*?
Our October 4th event was made even more fun by the little shopping excursion we embarked upon after we were properly fed and watered.
Did you know that The Drake General Store moved from next door to the hotel to across the street? Did you also know that they now carry THE CUTEST KID'S STUFF EVER? Well they did. And they do.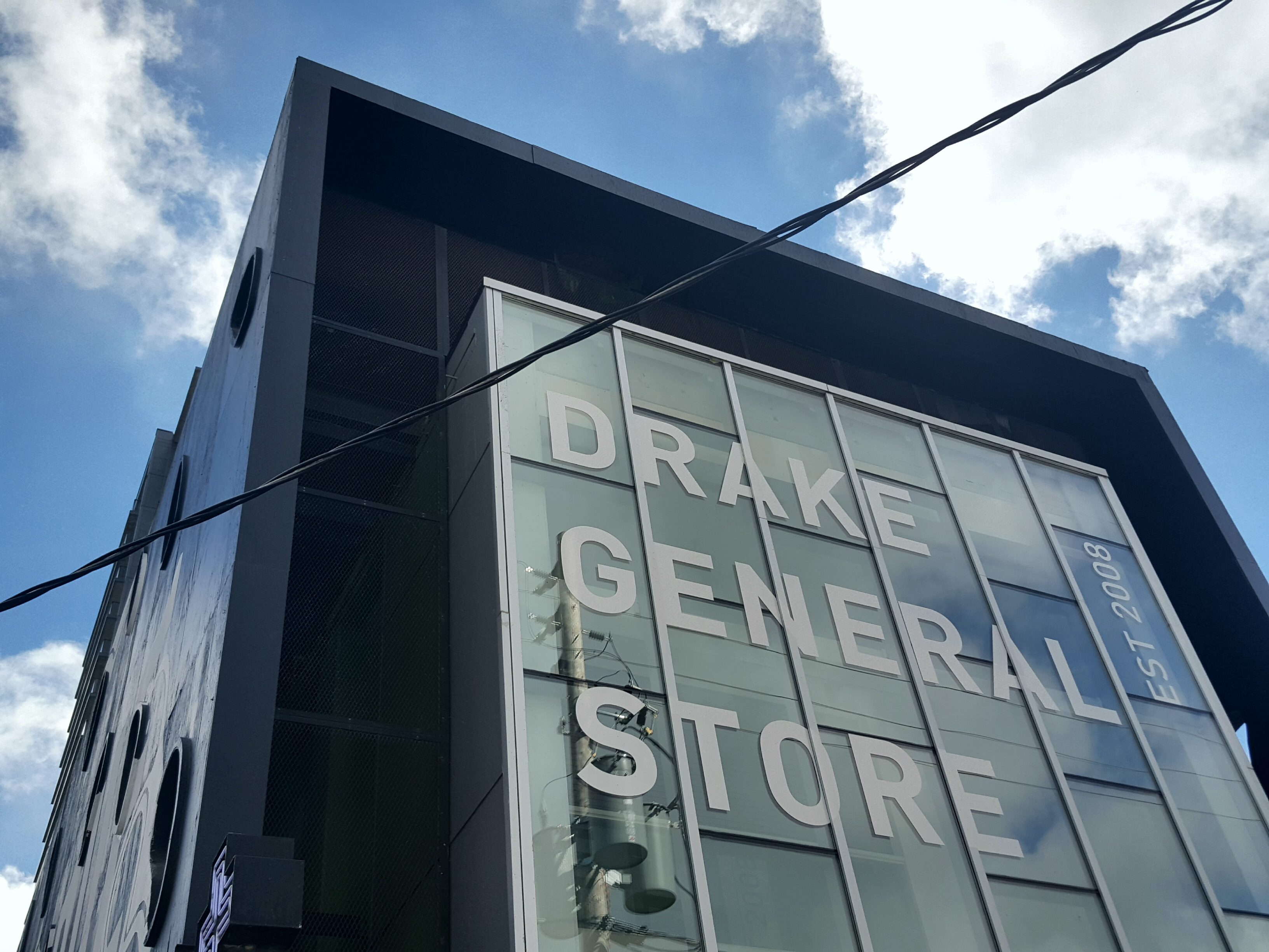 (They also have amazing housewares, accessories, gourmet treats, and clothes … seriously, the place is kinda danger bay for the bank account).
Our awesome buddies at The Drake General Store knew that not everyone could make it down to Queen West to shop with us today; which means that not everybody was able to cash in on our special little 20% REBEL MAMA DISCOUNT, and that made them sad.
So what did they do? They decided to extend the REBEL MAMA DISCOUNT to their online store! And they agreed to let it run ALL MONTH LONG! *international shipping, baby! wut wut!
That's right y'all! Use discount code REBELMAMA20 at the checkout and you will receive 20% OFF your baby/kid swag**.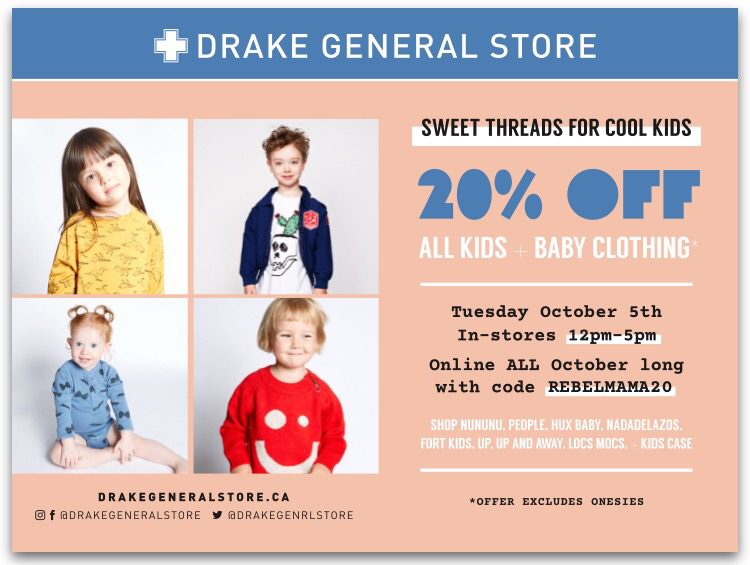 And I don't mean to be THAT person… but Christmas is less than 3 months away now… just saying.
HAPPY SHOPPING, REBELS!
Follow REBEL MAMA on: Instagram / Facebook / Twitter
Connect with The Drake Hotel & Drake General Store 
***
*Full disclosure: We actually did not bring our babies. We were working, ok??
**offer excludes 'waffle' full-length onesies