#mamasontour
*
Making shit happen is unglamorous, uncomfortable, and unpredictable. New York City can be all of those things too, but there is literally no better place in the world to go to test your hustle.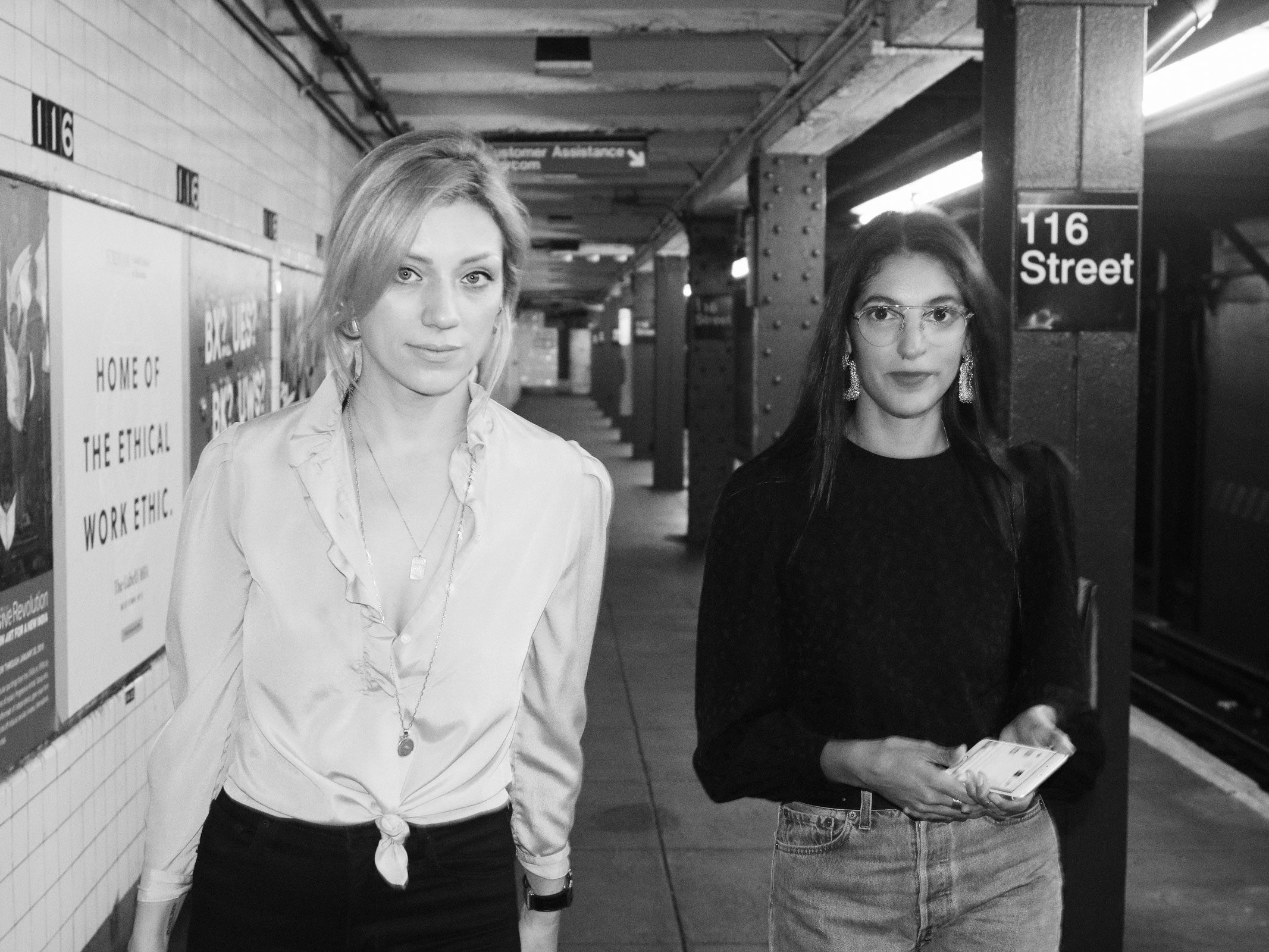 We're talking rats, pigeons, pigeon-rats and serendipitous run-ins. We're talking lugging books 27 stops on the New York subway, getting locked out of (semi-legal) airBNB apartments and peddling books like mother-fucking Canal Street superstars.
Last Thursday we boarded a NY-bound flight to give "The Rebel Mama's Handbook for (Cool) Moms" a fighting chance in the U.S. market.
For 3 days and 2 nights, we gave it our all and let New York's dirty magic take over and open doors to new friends and new possibilities.
On Thursday, we're were out of Toronto by 8am. Upon landing in Manhattan (as in, before we could even get in to our flat to ditch our bags) we'd met the CEO of Equinox, had lunch with Shaggy (ok fine – he was a table down, but close enough), met our new roommates (i.e. the pigeons and rats who lived in our Soho apartment walls), realized that we were staying above a CBD infused coffee shop, and drank a bottle of red wine across the street at Cafe Felix to celebrate the whole ordeal.
Thursday was also the day that we got locked out of the aforementioned apartment an hour before our first reading at Hatch on Bleecker Street (don't worry, guys – we made it!).
The Hatch store was stunning, the clothes were dreamy (every preggo needs a cashmere romper, amirite?), and the women who came to hang with us were warm and smart and engaging and endearing.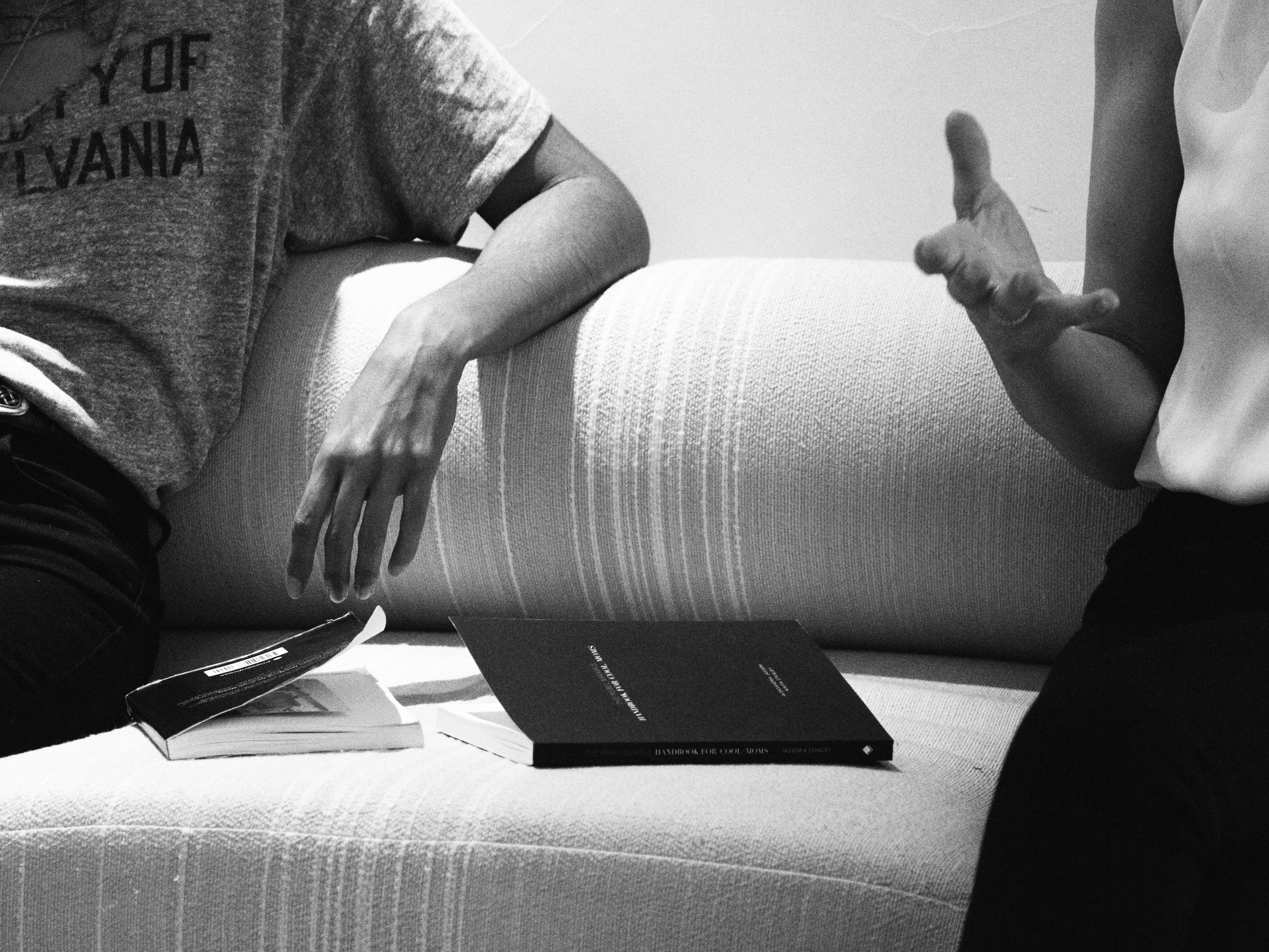 They laid the perfect foundation upon which to build a perfect N.Y.C. night. There was food, and dirty vodka martinis, and laughter, and party lights, and disco balls, and new friends from all over the world and even some old friends from our very own hometown. We couldn't have asked for much more. Merci beaucoup to our host, Fabien.
Friday started promptly with CBD coffee (duh) and a faux-Mykonos breakfast at Pi. From there we meandered through Soho and took an afternoon wine pause in the quietest place in NYC: The back terrace of The Crosby Hotel.
By the time we made it back to our flat, it was time to get ready to head uptown, but it was 4pm by then and Uber was going to take 1.5hrs and cost $60 USD. Needless to say, minutes later we were on the subway headed to the Upper West Side – for 27 sweaty stops we lugged 20 books on 2 trains for 30 minutes. We arrived at 108th street tired and hungry, but one big slice of Famous Original Ray's Pizza brought us back to life just in time for our second reading of the weekend at Monica and Andy (Beyonce's babies shop there. No big deal). There we had the pleasure of meeting veteran saleswoman and comedienne extraordinaire, Nili (a.k.a. "Nili From The Shop") and an intimate group of the store's clients (+ two of Nikita's cousins from Williamsburg) for a super fun reading of our Handbook for (Cool) Moms.

Once again we had the joy of leaving a new place with a bunch of new friends after having spent 2 hours chatting and laughing with them over a cold glass of rosé – can't be mad at that.
For our grand finale, we finished our trip in the place where it all began – as in the first place we ever really hung out back in 2011 – as in TULUM. Yes, in a twist of fate that can really only befall you in the city of New York, Gitano Tulum's pop up happened to be around the corner from our flat. Some quesadillas, guacamole, and a couple rounds of rum-on-the-rocks later, we were all set to leave when we suddenly decided to pop into the lovely little nick-knack shop at the restaurant's entrance before calling it a night.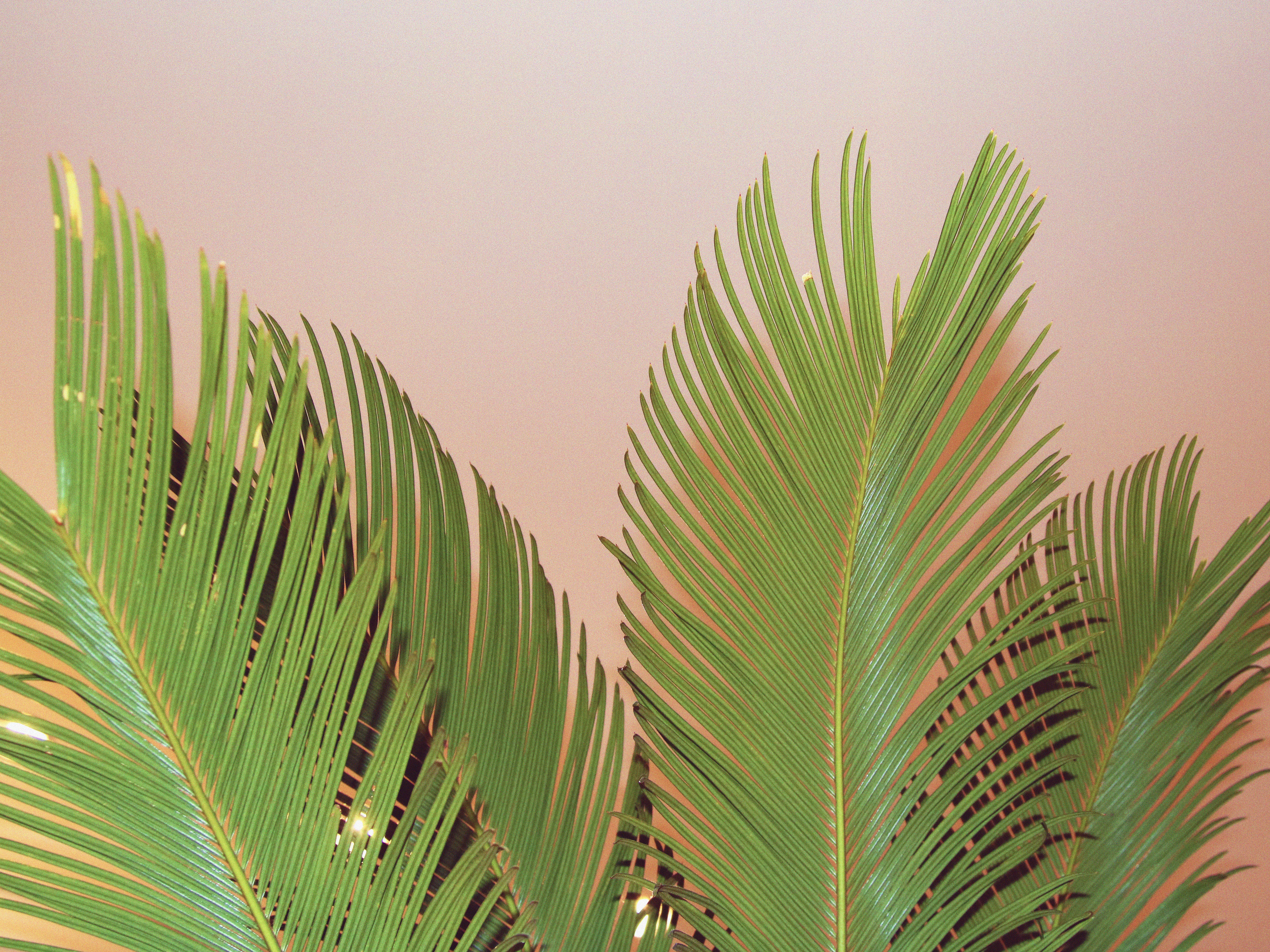 There we met a guy named Terious and a gal named Penny. Terious, as it turns out, knows Ralf Madi (shocking to no one in our crew) and Penny happens to be from Chicago – a city where we happen to be going in exactly 10 days. Naturally, we bolted back to the apartment to get her a book before the restaurant closed – we made it back in the nick of time.
As we climbed into our shared queen-size bed and started to doze off to the iconic New York City sounds of sirens and rats in the walls, we couldn't help but wonder; did the city that never sleeps just send us off to our next tour stop with a wink of its eye and a dusting of its dirty magic? It's too early to tell now, but fuck we hope so.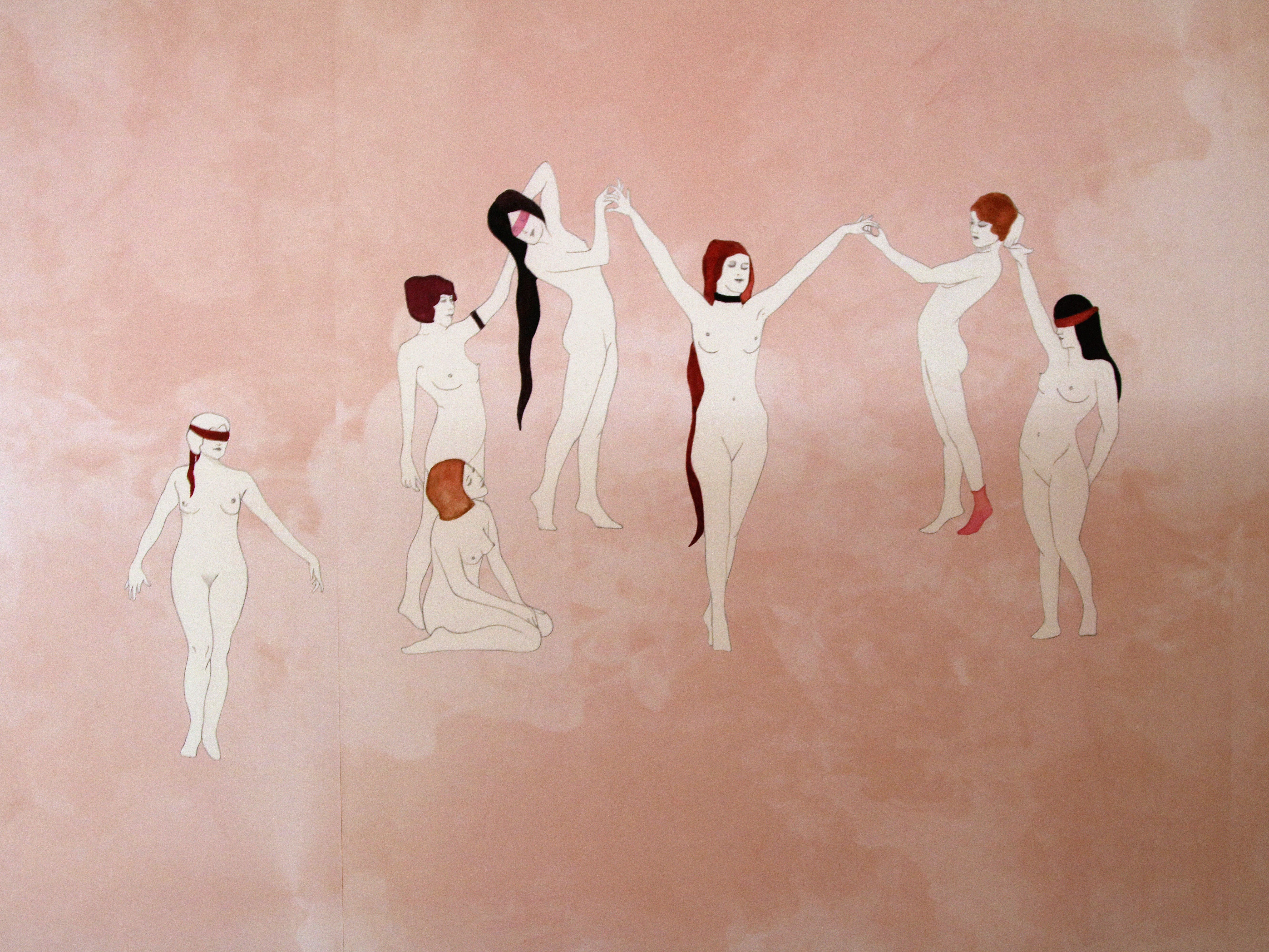 PS: All the magical NYC photos were taken by our girl Ariane Laezza – the only person we could truly trust to capture the spirit of our travels. (She also doubles as our mom and makes sure we eat pizza when energy and mood levels plummet). Bless her heart.
xx RM
*
WHAT'S NEXT
CHICAGO (and NYC real quick!) – We are coming in hot.
Get at us with the people we need to meet, and spread the good word.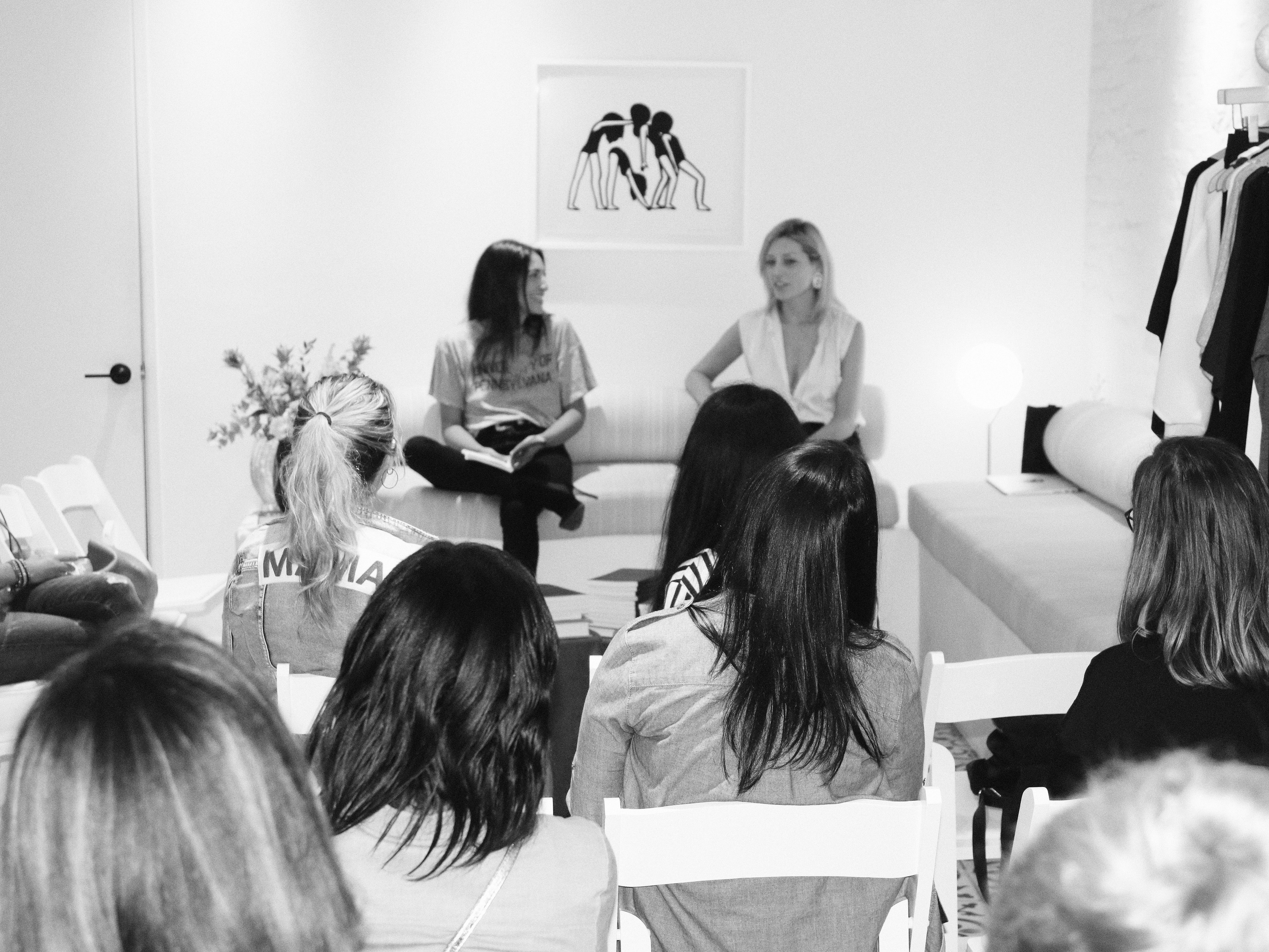 October 18th with Monica & Andy and Hey Mama Co.
6-8pm at 2038 North Halsted, Lincoln Park Chicago
October 19 with Monica and Andy with Hey Mama Co.
10am-12pm at Oakbrook Center, Northbridge IL
October 21st with Belly Brief at Homepolish
2pm-4pm at 27 W 24th Street, 2nd Floor, New York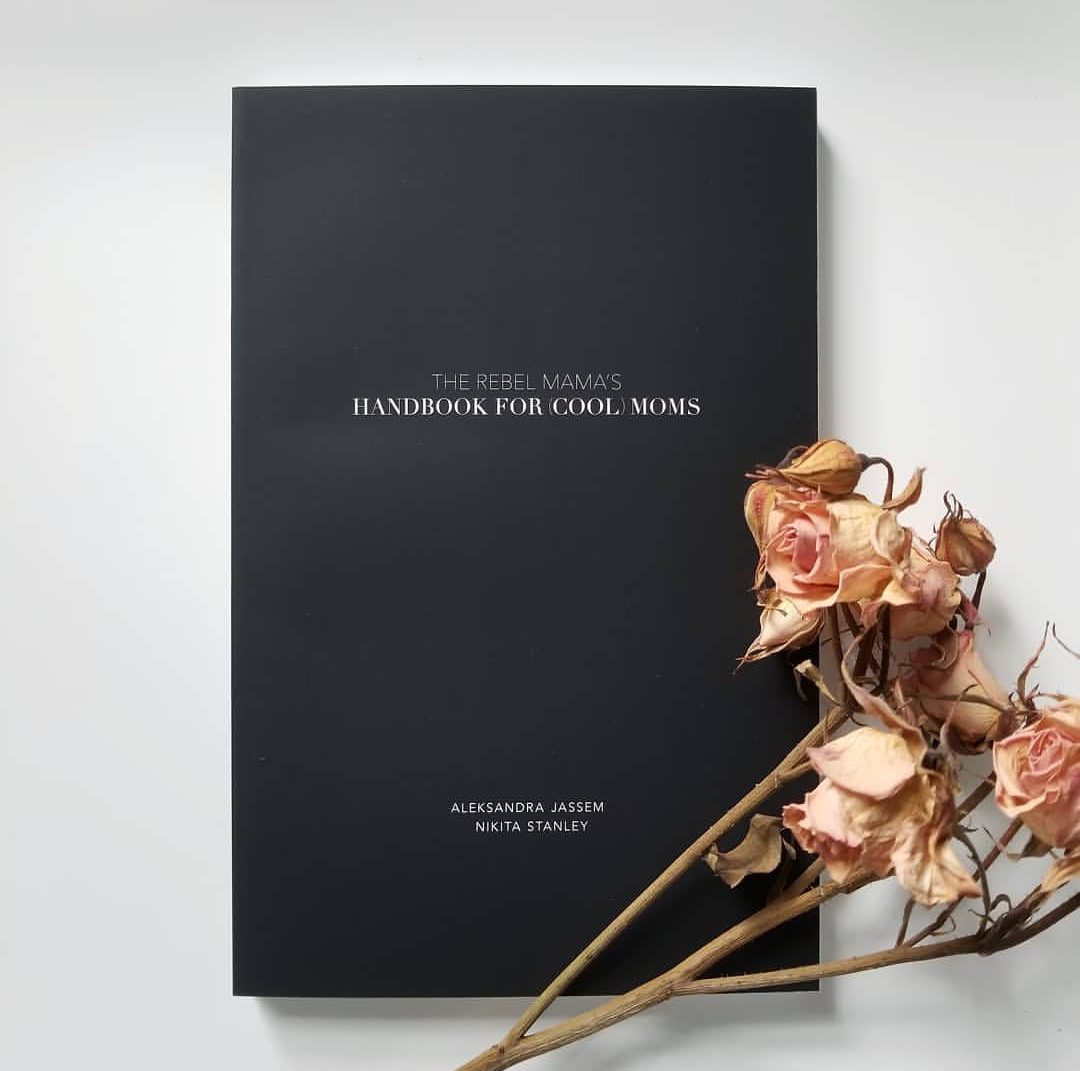 *
If you like what we're doing, join us on:
INSTAGRAM, TWITTER, and FACEBOOK
Get your copy of:
THE REBEL MAMA'S HANDBOOK FOR (COOL) MOMS