As I have gotten older, I've come  to realize the magnitude of the statement "It takes a village" and I now believe that not much of anything is possible when you're having a go at it on your own. Of course, with great ideas and serious drive, one person can accomplish really amazing things, but what I've learned is that if you share those ideas with others and bring people together who really understand each other and can work together toward a singular goal, there is magic.
That's just what happened for us and our new (less needy) baby, the Rebel Mama tee.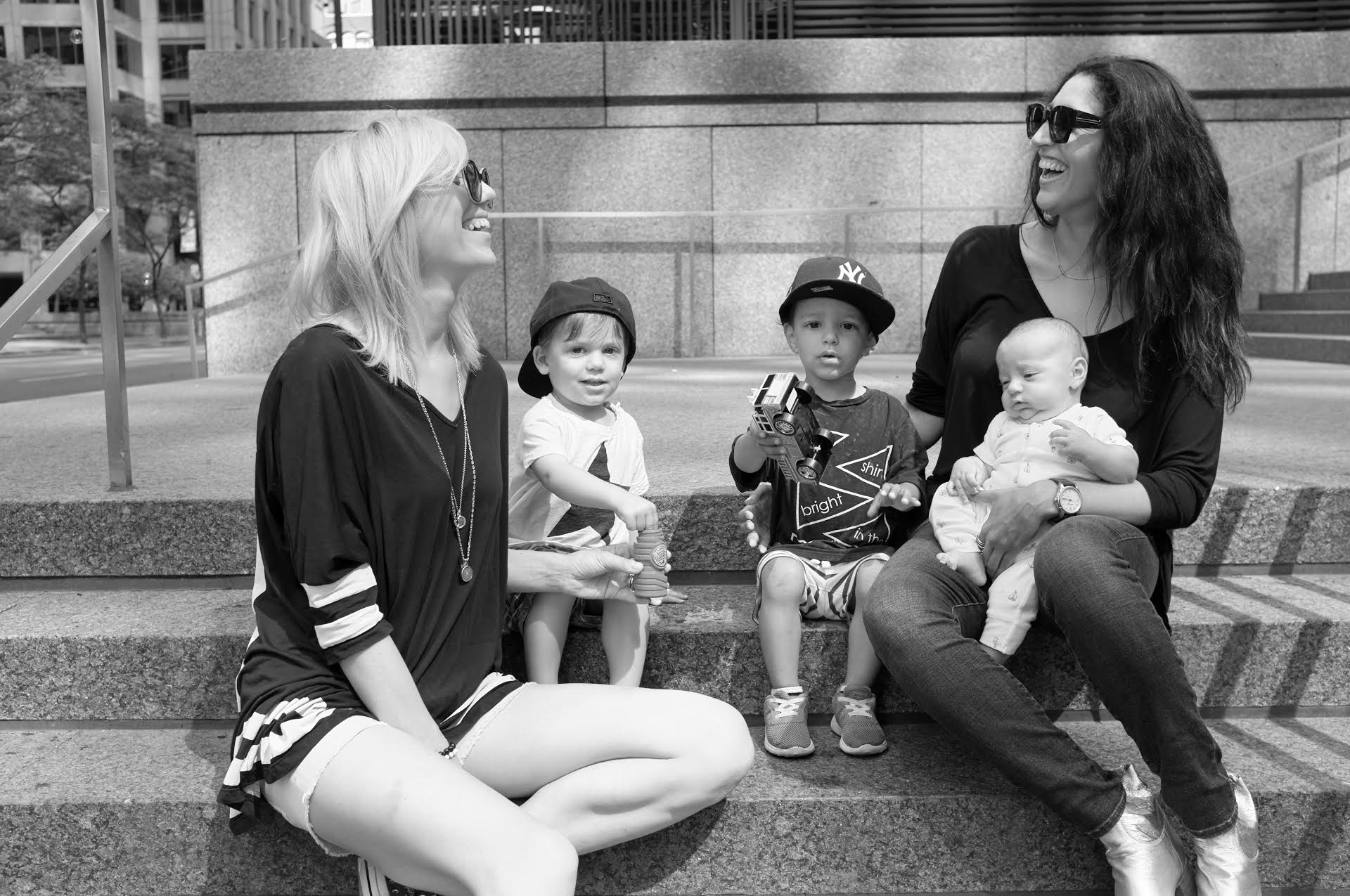 Once upon 11 months ago, I had just discovered that I was pregnant with Rebel Baby 2.0 (we're talkin' JUST found out) but I had plans to meet with my pal Aleks for drinks on Queen West.
Background: Aleks and I were pregnant at the same time back in '13/'14 (our sons are 5 weeks apart) and during that time, we came to become each other's lifelines – replying to texts at bizarre hours, commiserating over sore boobs, wondering WTF solids to introduce next: t'was the stuff that bosom friendships are made of.
Although I had only just found out about the fetus, I had to spill the beans to her because I knew that she would understand my emotional turmoil and would likely be able to make me laugh enough to think that maybe the whole 2-kids-thing wouldn't be so bad after all… for at least 3 minutes. It was that evening, at our dimly lit, corner table at Snack Bar, that we started making plans to come together and focus on making THE REBEL MAMA into something really great. We talked about Aleks coming on as my first contributor – we talked about all the stuff that would be "SO dope" – events, a book, merchandise, and the list goes on… starting with RM tees.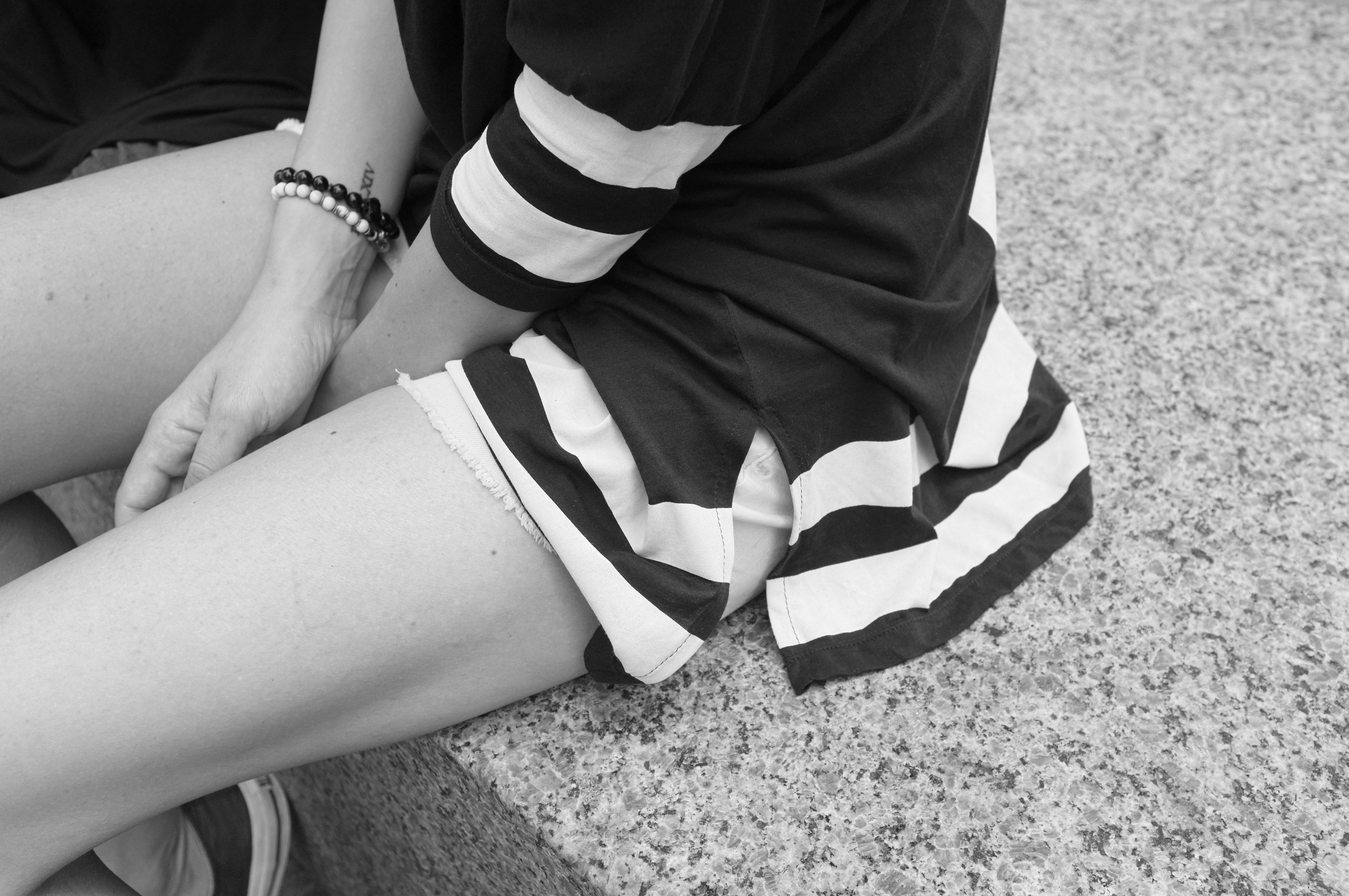 The idea? A non-cheesy, non-generic t-shirt that would visually convey our message of camaraderie. The Rebel Mama's judgement-free, just-be-yourself, all-for-one-one-for-all approach to the business of motherhood would have to be central to the shirt. It would have to be new and expectant mama friendly, since sometimes those are the mamas we need to remind the most that they're a part of an amazing team of women who are each other's biggest cheerleaders, even with things get shitty (literally and figuratively).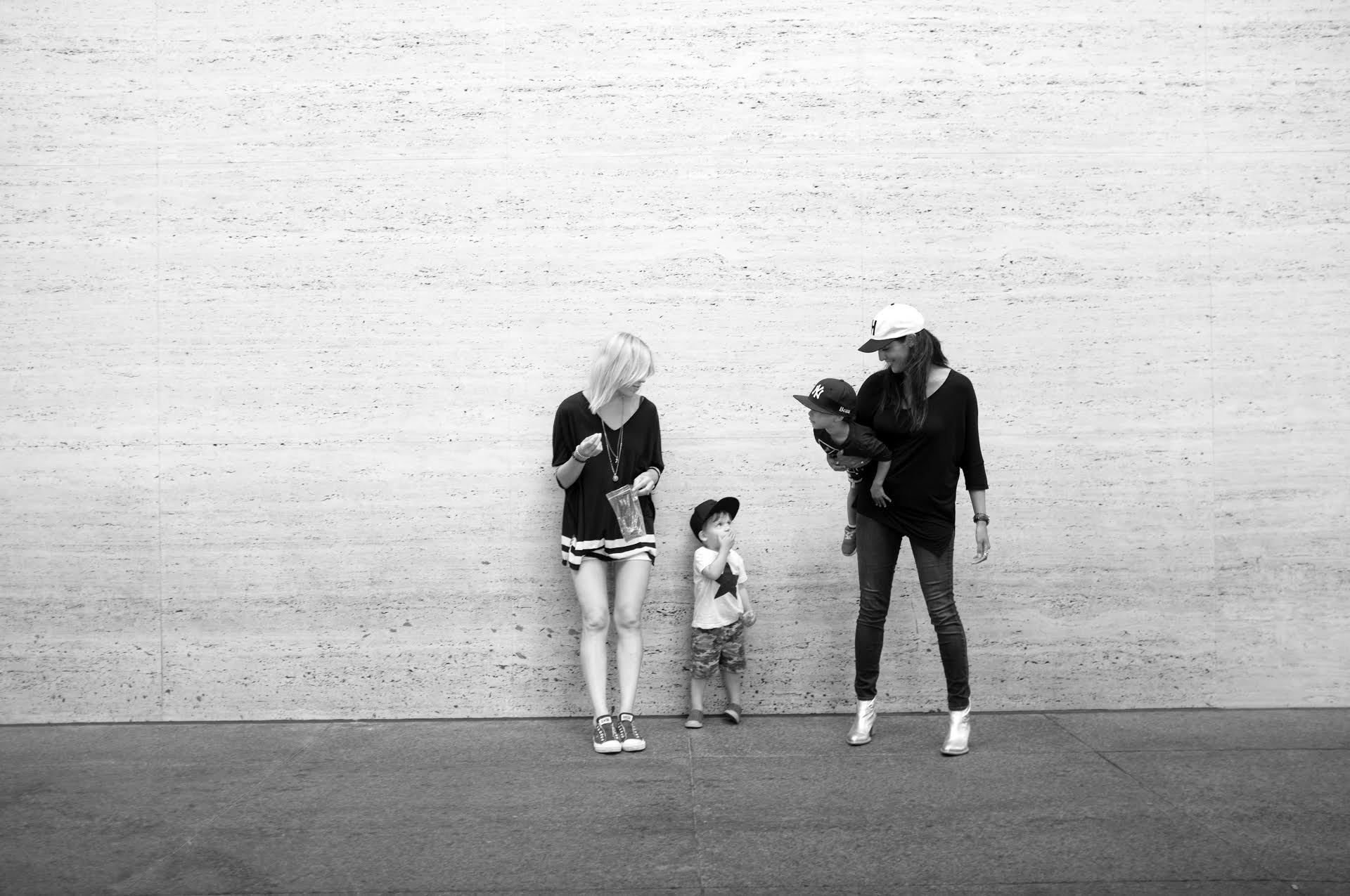 We landed on a jersey for exactly that reason. A reminder that you are a part of a collective – an active participant in a group that's working together to challenge the status quo of how women are expected to talk, think, and feel about motherhood. It's a community whose main focus is compassion and empathy. Nobody has time to judge or to belittle or to hate; we're all too busy being awesome (while keeping children alive) for any of that bullshit.
We'd put stripes on the arms and print the number 14 on the back – a ode to the whirlwind of a year during which we both became mothers to our now crazy toddlers and a nod to the year the blog itself was born –  and we'd wear our jerseys with pride (even if they were spotted with spit up or if they hadn't made it through the wash in a week).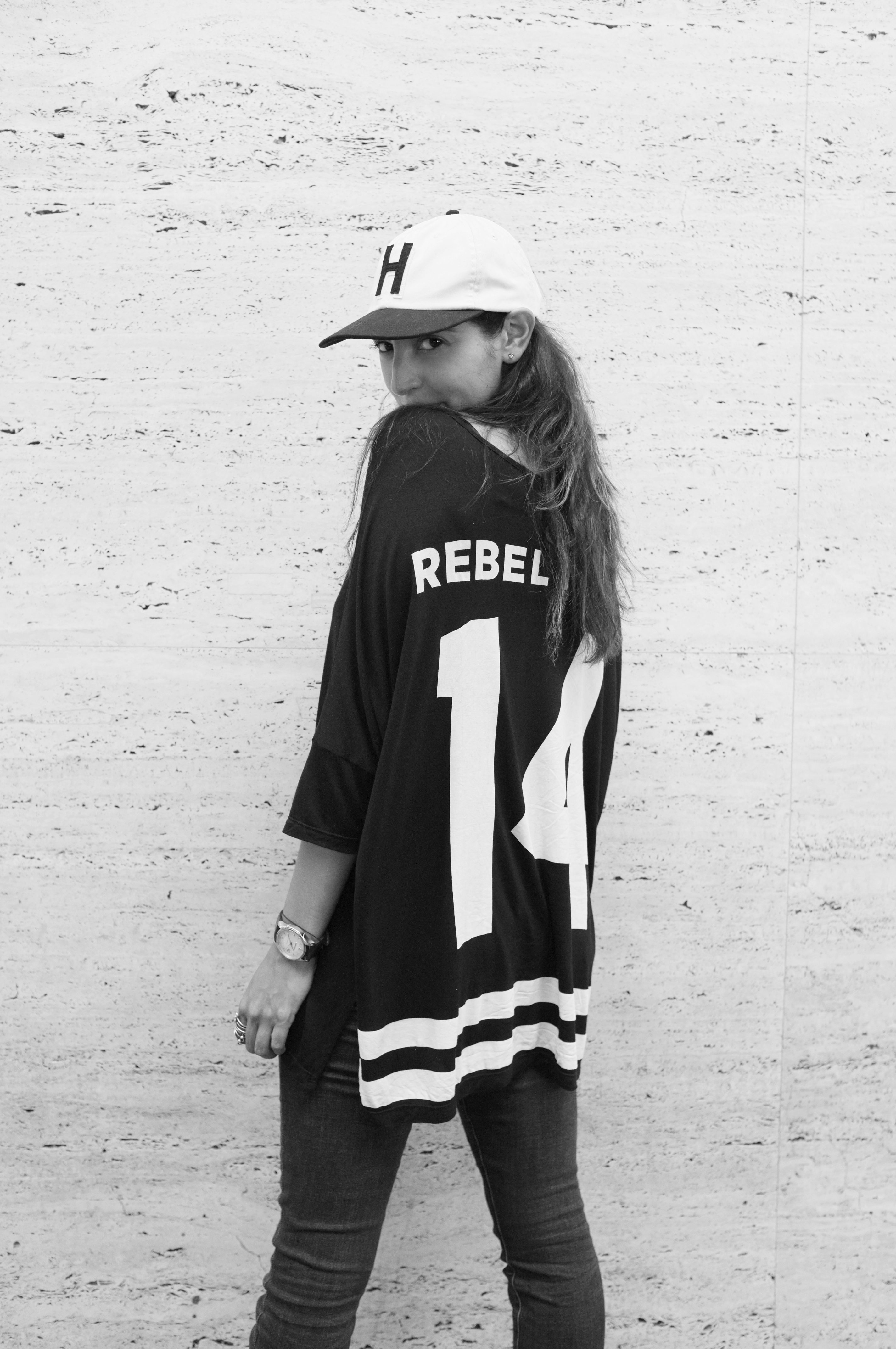 Although the idea had been born, but we still needed to figure out how to make the vision come to life.  In the weeks and months following, we started to delve into our networks of talented, creative, and supportive friends.
Our homegirls, Tosca Delfino and Rita Fiorucci (a Toronto fashion designer and an International wardrobe stylist, respectively) were brought on board to help us draft up a pattern that would be as practical as it is flattering for any woman who wears it – whether she's Gisele Buncheon after a juice cleanse or whether she's me, 3 days postpartum. Our pattern was drafted with the following specifications:
It needed to be loose and drape away from the body (for obvious reasons)

The neck-line had to allow for easy boob access for nursing (ie. I'd rather you see my boob than have to hoist a t-shirt up and show you my new rolls)

It had to cover the upper arm (Seemingly the first place the muscle disappears from when you get pregnant and the hardest place to get definition back in post baby)

It had to be long enough to cover most people's asses (because we know you're wearing tights, girl)

It couldn't be tight under the arms (no need to make hot flashes worse)

It had to suit a million different body types
Once the pattern was nailed (which was basically right away because these girls know what's up) we moved onto graphics.
Well, it doesn't get much better than the best in the biz. We needed not look further than the insanely talented, graphic design maven (and wonderful friend), Andrea Xavier. After one conversation, she knew exactly what we were looking for. She felt our vibe, listened to our hopes and literally had visuals for us within days. We all agreed on a unanimous favourite and started our search for production.
A lightbulb went off in Aleks' head that she has a friend (originally from Toronto) who recently opened a t-shirt production factory in Bali. She promptly started firing BBMs across the ocean in hopes of a partnership (yes, she still has BBM). Enter Peter Scida. Peter and his team at BALiLAB were (are) a dream.
We were initially so terrified of offshore production – How would we know who to trust? How could we communicate the level of quality we were looking for? How could we really know for sure what the factory's ethics policies were like?
Working with an existing friend took all our worries right off the table. Peter has been on the same page as us since day 1. And now, we're right in the thick of it – all of us, together. Production has officially started on our first run AND WE ARE SO FREAKING EXCITED.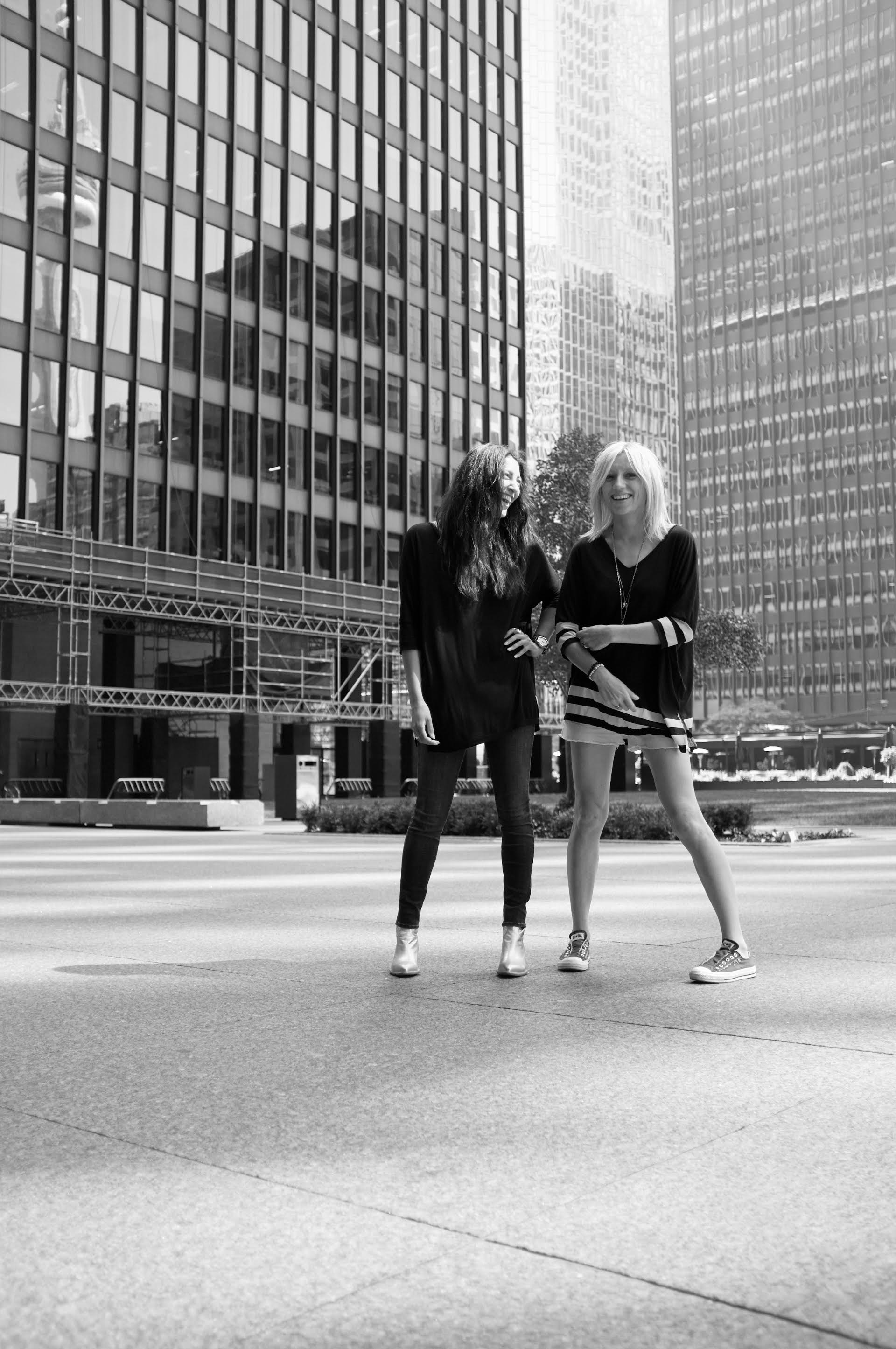 We're in the process of organizing Rebel Mama pop ups throughout Toronto during the month of August. There, you'll be able to come by, hang with us, try on our super luxe, super flattering tees and hopefully fall in love with them in the same way we all have.
Make sure you keep up with us on Instagram, Twitter and Facebook so you can be the first to know where and when you can come and get your hands on one of these babies.
Thank you all for your support and one last big thank you to all the wonderful people who have contributed to making our shirt-dreams come true!
***
All photos by the one and only, #rebelauntie photographer extraordinaire, Ariane Laezza.  There's nobody we'd rather have with us, capturing our excitement and making us not look like total dorks on camera.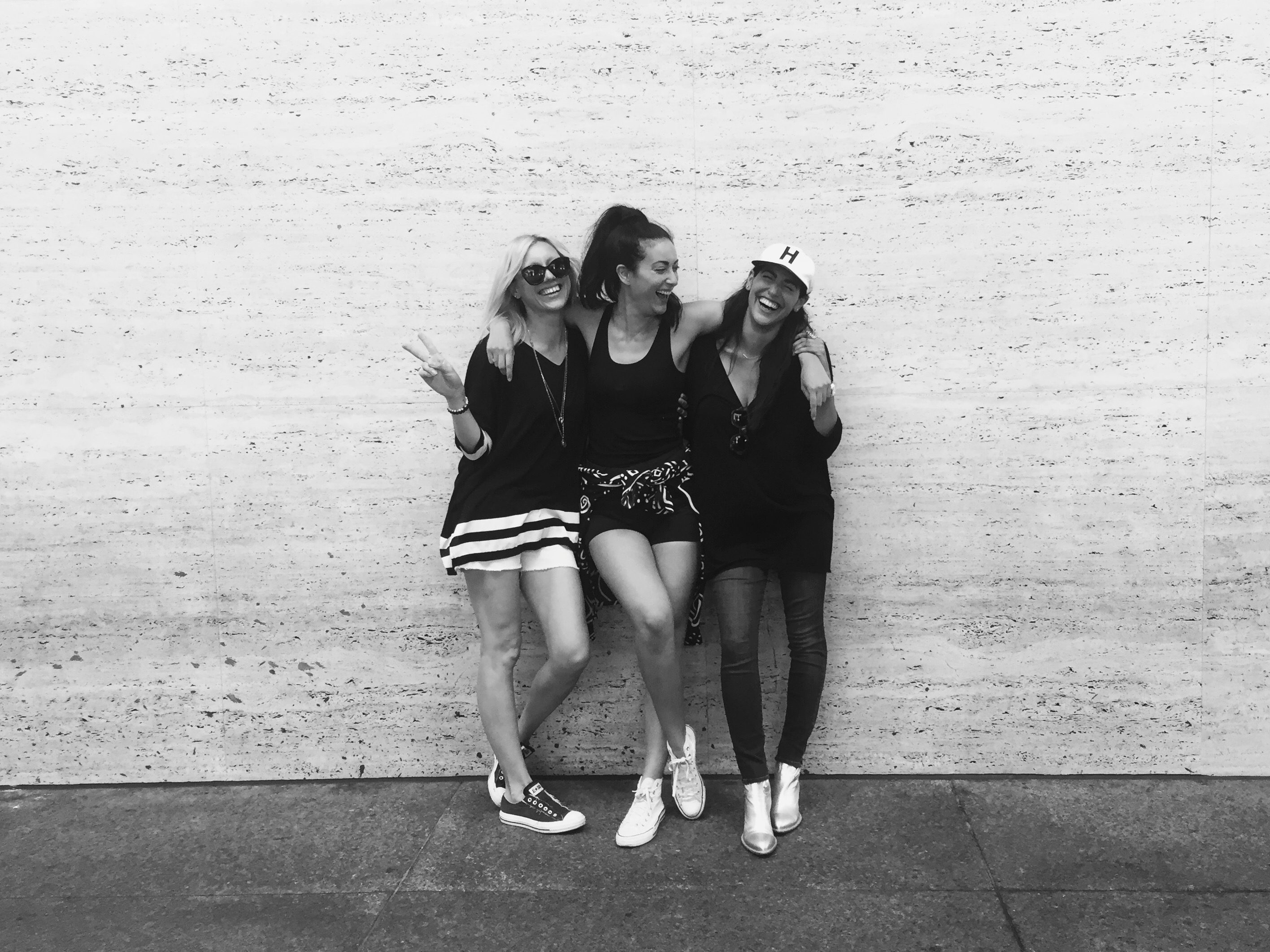 xx
The Rebels