There's nothing we love more than changing of summer to fall with all it's amazing colours and the official start of sweater weather. However, after the hot and sunny summer we just had, where our sunscreen use was at all time high, our skin is left looking dull and lackluster. Luckily there are easy ways to get your glow back faster than you can say Pumpkin Spice Latte.
Exfoliation is nothing new to us. How many of us can recall scrubbing the crap out of our skin with super abrasive apricot scrub as a teenager? As the old adage goes, when you know better you do better, so here is the low down on how to rid your skin of dead skin cells without leaving it looking like you took steel wool to your face.
There are 2 ways to exfoliate your skin: mechanically, which means using a scrub that has granules in it or blade (yes a blade, more on that later) that manually slough off dead skin cells and debris. The other method is chemically which uses enzymes and other ingredients to eat away and dissolve the cells and promote cell turnover.
As we age, the natural process of cell turnover slows down (yay for aging!) which means we have to move it along by using exfoliating products and techniques to rid our skin of these cells and reveal more youthful and brighter looking skin below. The other benefit of exfoliating our skin are fewer clogged pores which can lead to blemishes and adult acne.
Here are our all time fave products and methods to get your glow on:
Dermaquest's Mini Pumpkin Mask– 'Tis the season for all things pumpkin and this little wonder mask packs a powerful punch. Using Beta Carotene rich pumpkin pulp combined with Mandelic and Lactic Acid this product actively digests dead skin cells and decongests pores leaving your skin looking polished and radiant.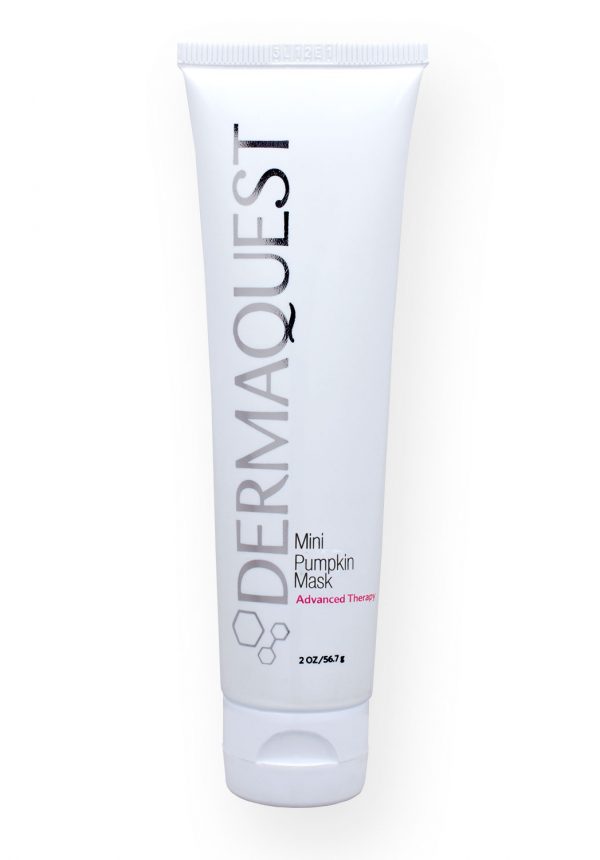 Dermaplaning – This manual exfoliation treatment is expertly performed with a surgical blade and removes dead skin cells and vellus hair. Before you think this is some Halloween slasher movie, check out this video to see the technique that involves a sweeping motion using  the blade at 45 degree angle to exfoliate leaving skin smooth, supple and looking radiant. Hair grows back the exact same thickness and texture as before so not to worry you won't become the famous bearded lady, that's just a myth. Great for reducing pigmentation, softening fine lines and allowing for better absorption of skin care products.
Dermalogica's Daily Microfoliant – This rice based enzyme powder is super effective but gentle enough to use daily. What I love about this product is the added bonus of brightening that it brings to my skin. Because I have super limited time for my skin routine and have established that I'm also super lazy, I like to mix in a half teaspoon of this magical powder with my cleanser so I can cleanse and exfoliate at the same time. Beauty multitasking!!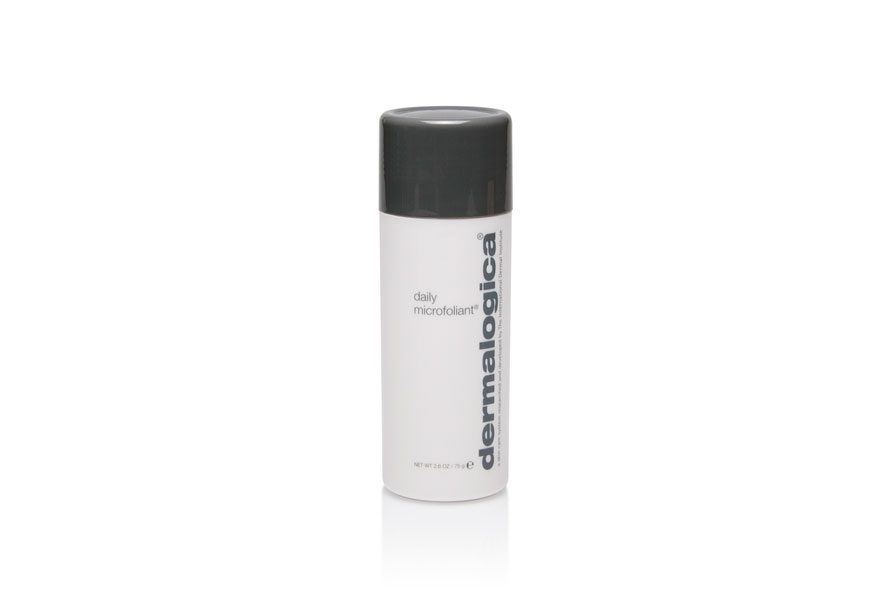 One last point; even though summer is officially over it doesn't mean we abandon our sun protection as UV damage happens all year round and freshly exfoliated skin needs the extra protection.  
Happy exfoliating, Rebels; hope this is a skin care habit you can all "fall" into 😉
***
Keep up with Maria Cristina and the Ritual gang on Instagram, Twitter, and Facebook. For inquiries about Dermaplaning or to book an appointment, contact Ritual Toronto.
Featured image: Herb Ritts, "Tatjana With Black Sand", 1987 from Vogue Paris