Meet Maria Cristina Bruno: She's a smart, savvy, driven, mindful Rebel Mama who is as beautiful on the inside as she is outside (and oh boy, is she ever beautiful on the outside!). She zeroed in on her passion for all things beauty and followed it down a path that led her to entrepreneurship. Her salon, Ritual, is an aesthetics haven for Toronto it-girls who rely on this hot spot for the very best in makeup, skincare, hair, brows, nails, and everything in between.
Maria Cristina sits at the helm of a successful business, practices self-love, maintains strong friendships, and runs a household, all the while pouring her whole heart into raising her 4-year-old doppelganger daughter, Valentina. Oh and now she's adding one more thing to her to-do list… Today we officially dub her The Resident Rebel Mama Beauty Expert!
Last September (a time before Rebel Mama contributors were a thing), I interviewed this gorgeous gal for one of our first #rebelmama features! Here's a look back at our conversation – it's a perfect reminder of just why we love her and why she makes such a brilliant addition to the Rebel Mama posse!
REBEL MAMA FEATURE: MARIA CRISTINA BRUNO
*Originally published September 1, 2015*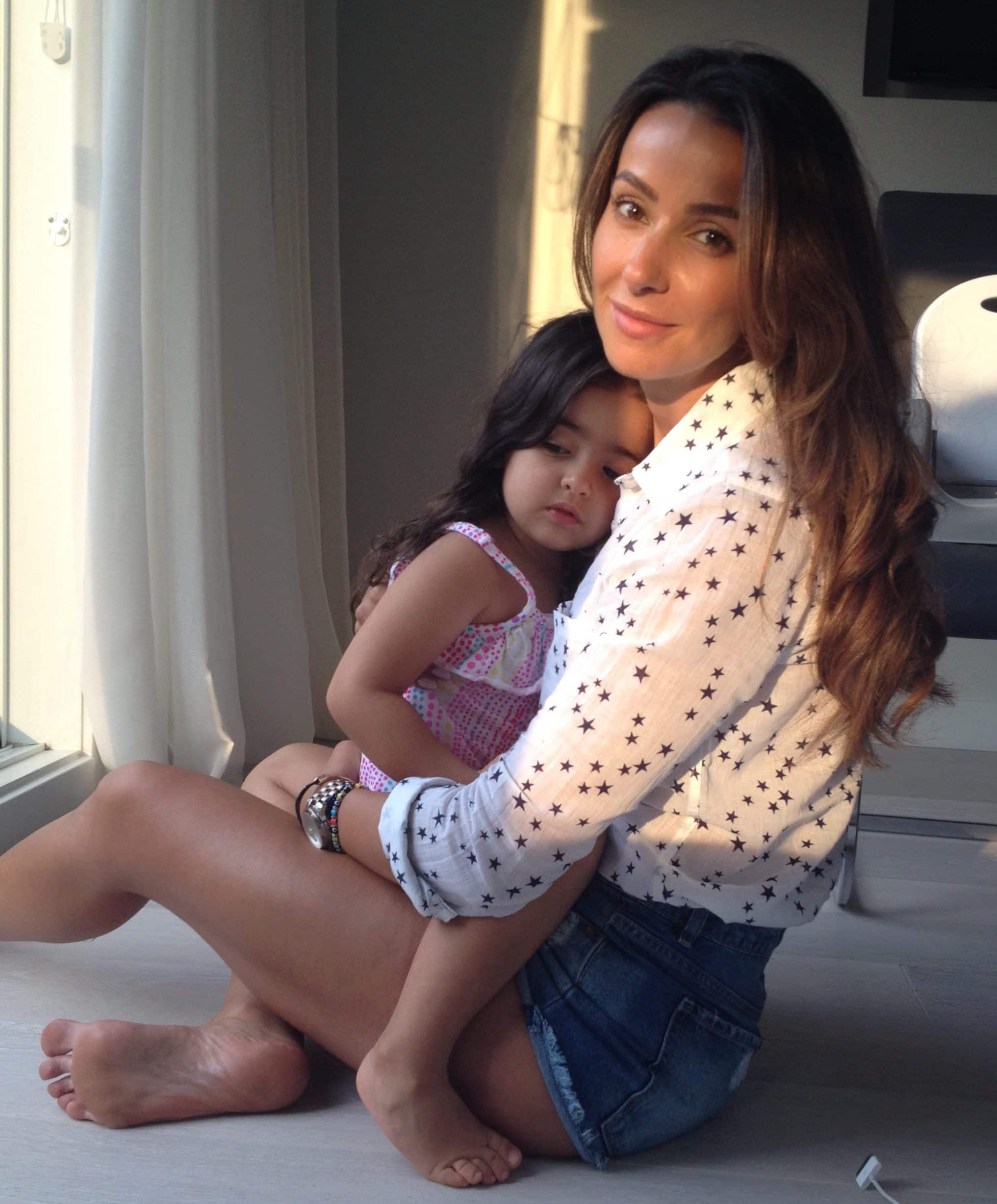 Running a business and running a household can be equally intense and stressful, what (or who) allows you to handle both with such style and grace?
The truth is you cannot do it alone. I'm surrounded by amazing people who help me immensely. My daughter's nanny and my mother help me manage caring for my child and home. At work I have a long time partner, great managers and an incredible team of service providers who are super professional and keep the ship sailing smoothly.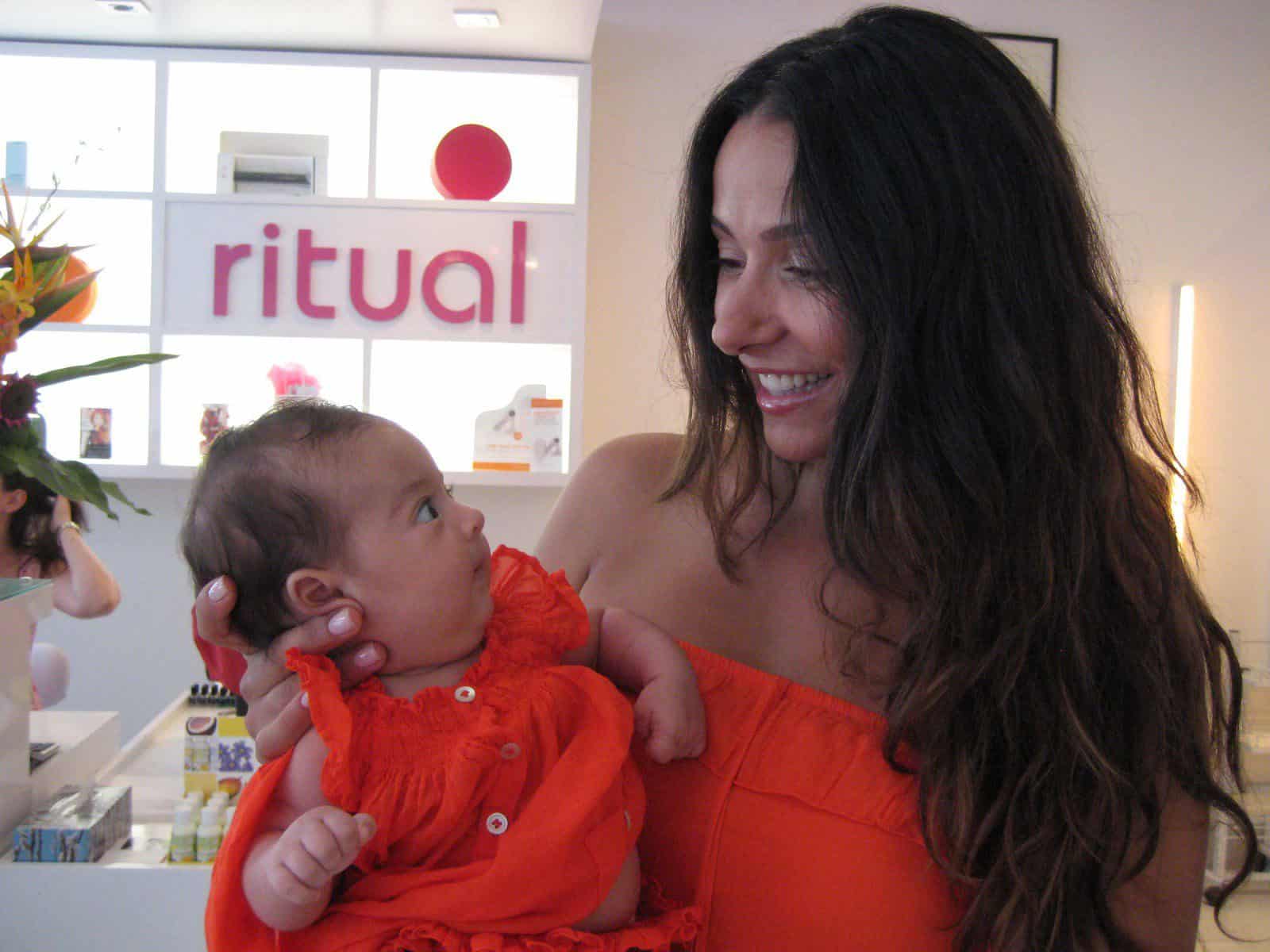 Little girls look to their moms to show them how to be a woman (no pressure!) – what kinds of conscious decisions have you made in order to ensure that you're setting a strong example for your daughter?
Firstly, I choose go to work and to show her that I go happily and that I love it. Even though there have been many days when I would have rather stayed home with my daughter (especially when she cried!) I never made it seem like having to go work was a negative thing. I want her to grow up feeling that work is something that you can be passionate about and it can bring you joy, because it really has for me. Secondly, I try and lead a healthy lifestyle by working out, eating healthily and trying to practice meditation. I try really hard to ensure she also eats well,  stays active and learns about yoga and meditation. I want her to understand that self care is crucial to her well being; it's a non-negotiable. I'm no martyr mamma – That's not good for anyone.
Being a mom is all encompassing – I imagine that single motherhood is even more so. How did you manage to navigate that pressure and alleviate your self-doubt in order to allow yourself the freedom to pursue your professional and creative goals?
To be honest it's something I struggle with daily. Feeling guilty comes with the territory when you're a working mother and so I often worry about whether I'm doing a good enough job as a mom. Having said that, I strongly believe we need to set an example for our daughters about the importance of having a fulfilling career, being independent, and being leaders. Work is a reality of life and I want her to grow up feeling like she can follow any professional or creative pursuit she dreams of and still have a family because I feel that part is equally important.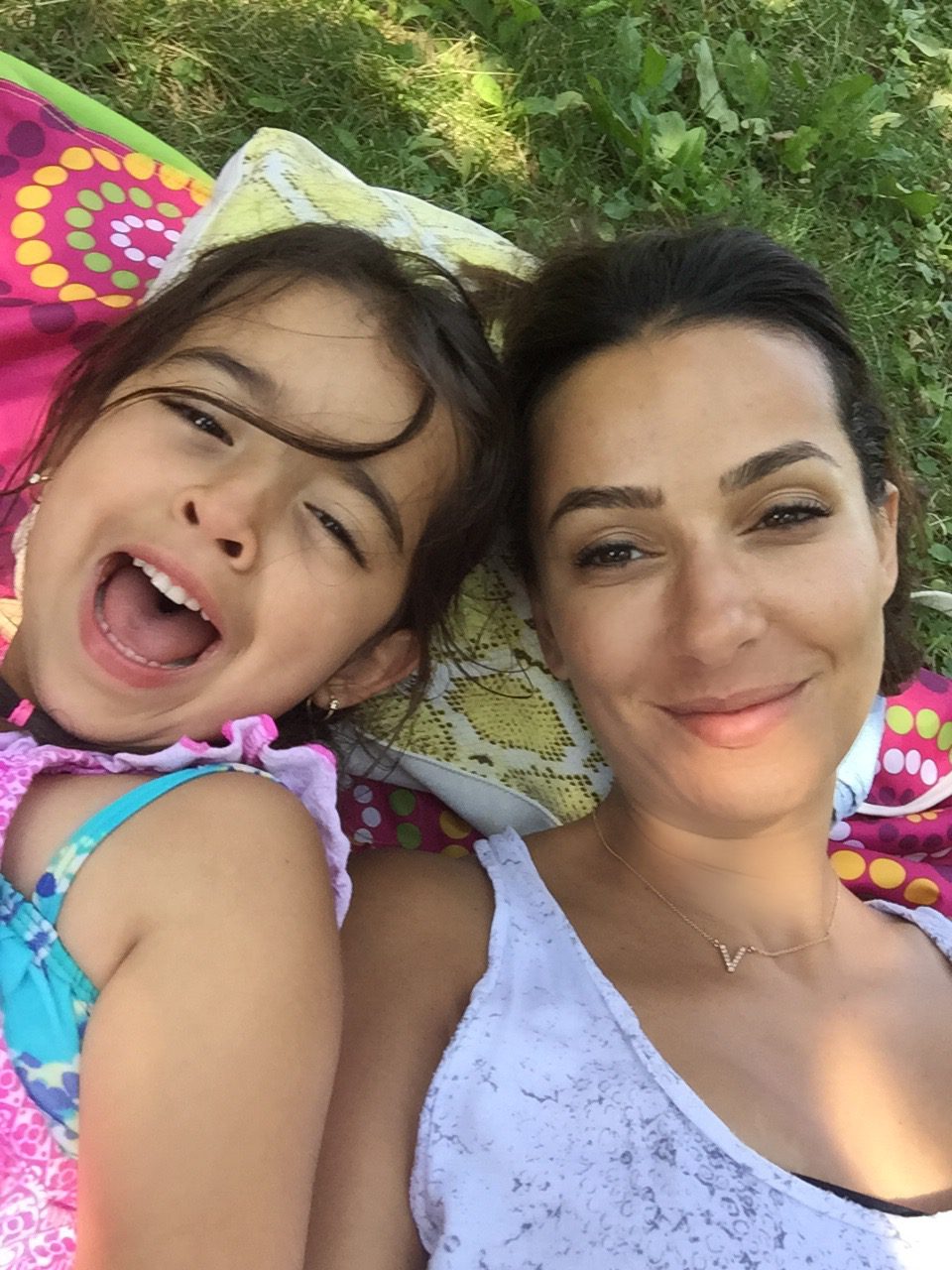 You are an expert in all things beauty, if a busy mom only has 5 minutes to carve out for makeup/grooming a day, what should she focus on for maximum effect?  
Start with a tinted moisturizer (with SPF!), fill in your brows (BIG ONE!), put on mascara, and finish with bronzer and lip gloss. This takes less than 5 minutes and makes you look fresh and pulled together… even if you're running on no sleep.  The other part of it is beauty multi-tasking. For example: In the shower apply a masque to your face while you shave your legs and exfoliate face and body while you condition your hair.
I have to ask, how the heck does your skin look like that??? You give J Lo a run for her money, girl!
It's all about maintenance! Getting regular oxygen facials and mild chemical peels every couple of months helps keep skin dewy and glowing, but the most important part is your home care regimen. Good skin care products with hero ingredients like retinol, vitamin C and hylaronic acid sound intimidating but are simple to use, highly effective and take 5 minutes morning and night. Also SPF is key. We cannot erase the sun sins of the past but we can try our best to protect our skin going forward.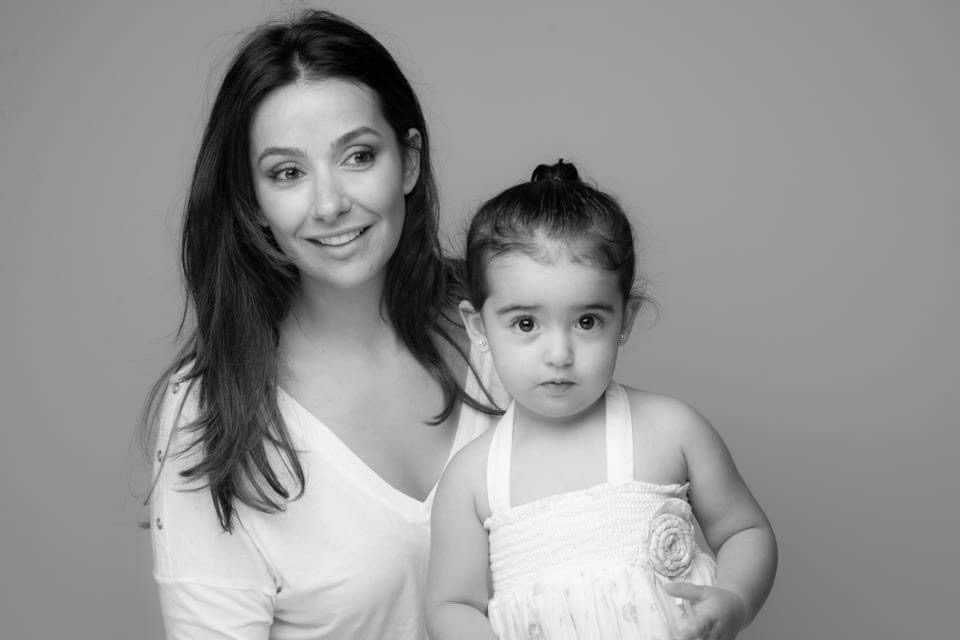 Finally, what does being a #rebelmama mean to you?  
Being a Rebel Mama means being a present, connected, inspiring, and committed mother while still remaining true to who you are outside of motherhood. Pursuing your career, taking care of yourself and enjoying time out with friends away from your kids does not have to be exclusive of being a great mother. Balancing both is super important and super rebelmama-esque!
This gorgeous mama's first post goes live bright and early tomorrow, so be sure to check back in so she can show you how to get your glam on (in 10 minutes or less! 😉 ).
Welcome to the RM crew, Maria!
Keep up with Maria Cristina and the Ritual gang on Instagram, Twitter, and Facebook