If you were to ask the average person which business they consider to be tougher: motherhood or restaurant ownership, they'd probably tell you that you have to be pretty friggin' nuts to get into either.
That's why, when an old friend of mine, Kim Montgomery, opened up a new restaurant in the same year that her eldest child turned 3 and her youngest turned 2, I thought, this woman is an anomaly and I must feature her IMMEDIATELY.  
A few emails back and forth and a short trek through the rain later, Aleks and I arrived at MONTGOMERY'S – a place that is destined to become known as The Hidden Gem of Queen West.
The restaurant is unconventional from the get-go. Kitchen in the front – Dining in the back with a tiny, unassuming sign in the window…. But once you get to know Kim, it's borderline unsurprising that her restaurant doesn't follow the rules. Actually, when you look closely, Kim and her husband (and restaurant co-owner) Guy Rawlings are everywhere in the place.
They're in the charming, miss-matched salt and pepper shakers that adorn every table; they're in the locally sourced, ethically raised meat that they serve; they're in the funky tunes and the dim lighting.
Being at Montgomery's feels like you're just hanging out in your friend's living room – that is, of course, if your friend is a wicked chef who does everything from baking his own bread to fermenting his own vegetables and has fantastic taste in wine while somehow being the furthest thing in the world from pretentious. #bestfriendsever
But we're not here to talk about the restaurant (although, it really is fabulous and you should totally go); we're here to talk about the woman behind it and how the fuck she's managed to open and run a restaurant while simultaneously wrangling two toddlers and not losing her mind on the daily.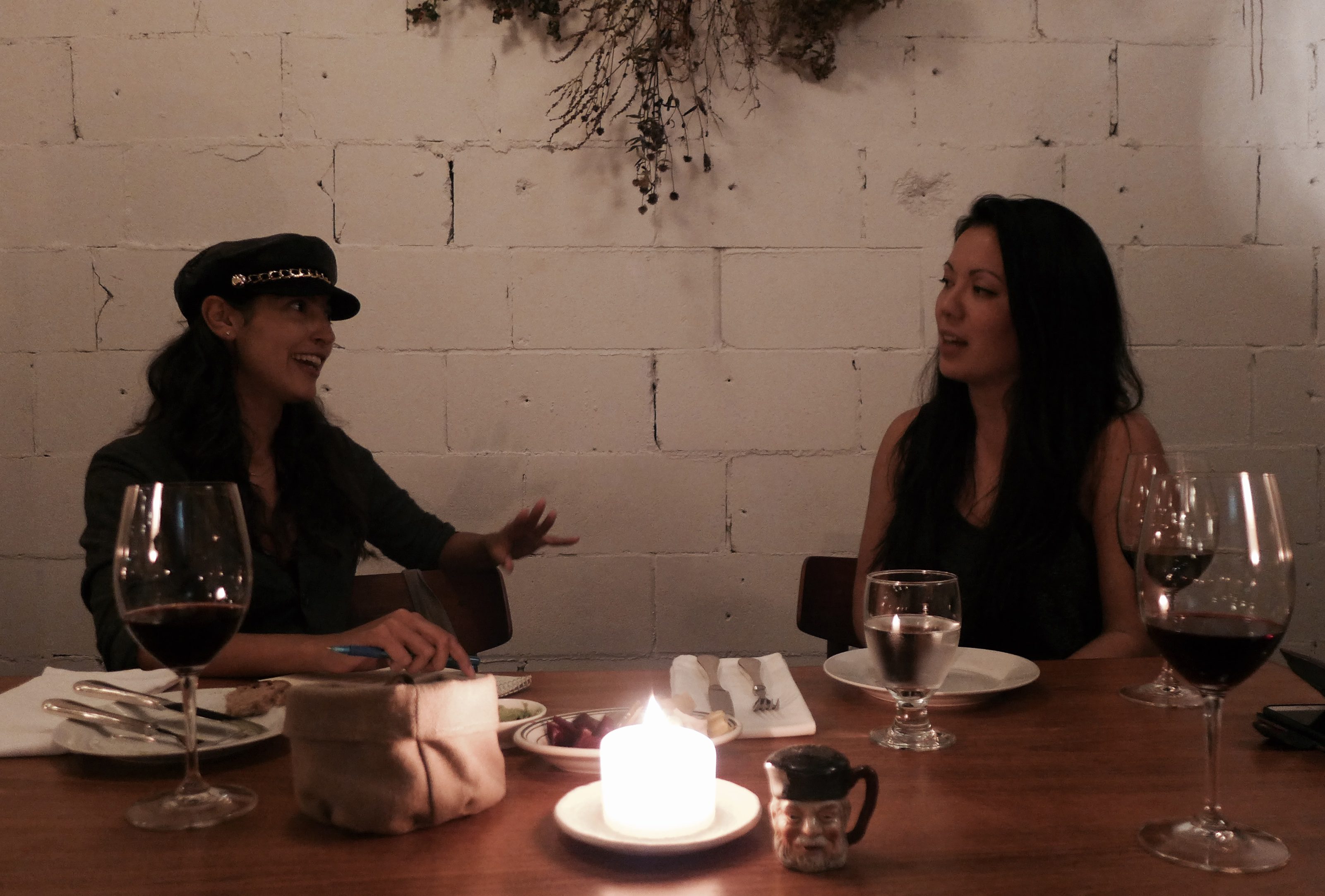 From the conversation we had, there are three main contributors to her prolonged sanity in her current situation:
1. SHE KEEPS IT SIMPLE
If there's one thing that has gotten Kim to the point where she stands today, it's that she takes her life and her family and her restaurant and all the responsibilities that come with all of those things – one – day – at – a -time.
Is it hard? HELL YES IT IS HARD. And some days shit hits the fan left right and centre, but she's somehow managed to figure out how to keep putting one foot in front of the other and staying on the path toward living out her dream of having a healthy, beautiful family as well as a fulfilling career with her man.
2. SHE MAKES DECISIONS WITH HER HEART
Being ethical brings peace to your life and Kim is a pretty great example of that. From working strictly with ethical/local growers and producers, to making a commitment to herself to have a positive impact on the community she lives and works in, I think that what ignites the excitement she has for both her work and family life is that she knows that everything she does is for a greater good.
Whether she sinks or swims, she'll always get to walk away knowing that she's had a positive impact on a local, economic, and environmental level. So when her kids do decide to let her sleep, she can do so with a clear conscious.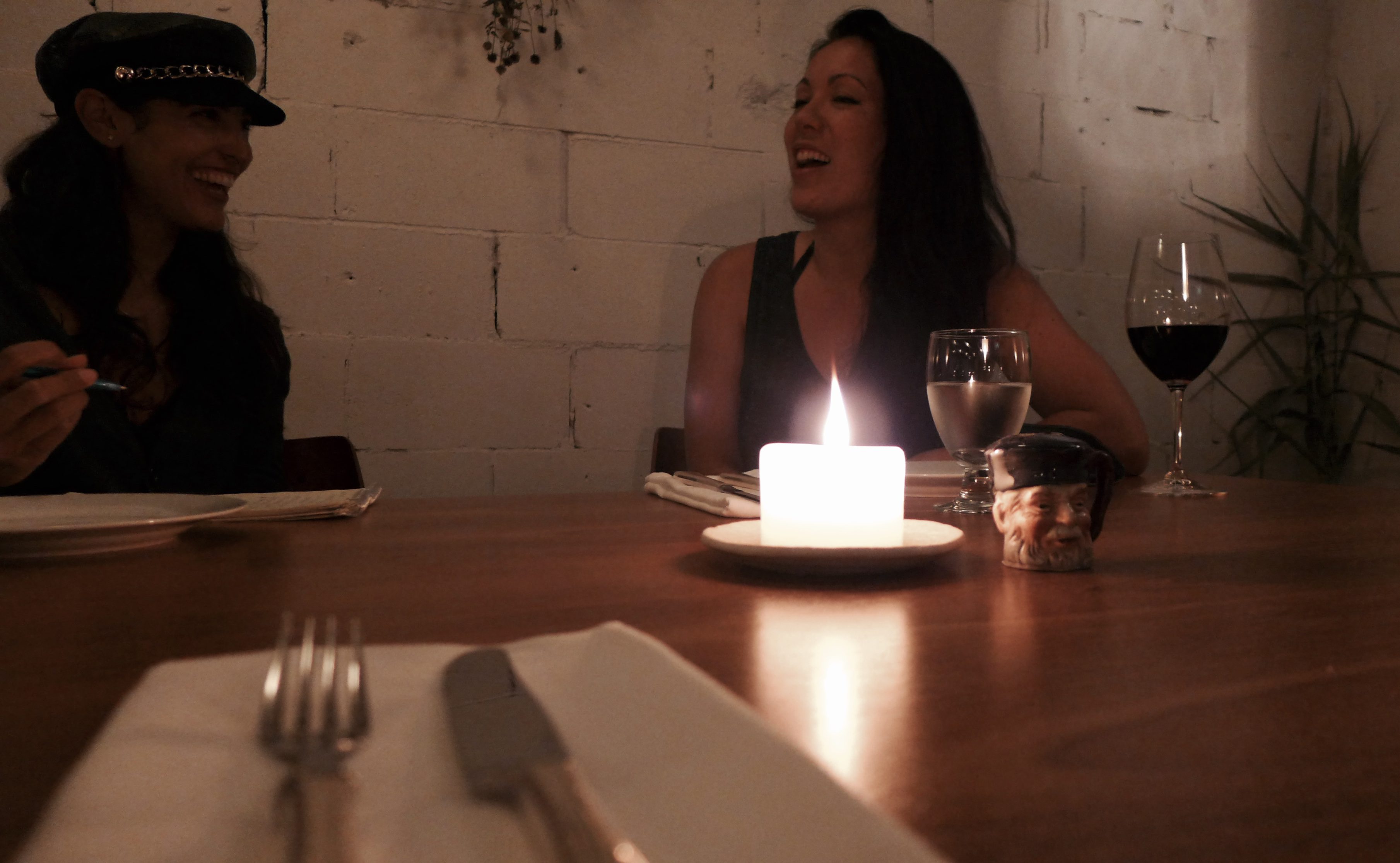 3. GRANDMA
Need I even say more? WHAT WOULD THE WORLD DO WITHOUT GRANDMAS? It's a question that anyone lucky enough to have that kind of built-in support asks themselves frequently and Kim can count on her mama for a lot – especially when she recognizes in herself the need to step back and recharge.
Whether it's a quick trip to the spa, or – haha just kidding! Like she has the time for THAT – or a brisk walk around the block followed by a hot shower, Grandma will swoop in and allow her the grace to find herself again; something that is incredibly helpful to anyone who's trying to maintain the tricky balance between child rearing and dream chasing.
Speaking to Kim, it was clear that in the end, her philosophy is straightforward:
Enjoy your family. Spend time with people you love. Make healthy choices. Eat delicious food. Embrace the journey. Don't overthink it.
So far, I'd say it's working pretty well for her.
***
To book a reservation at Montgomery's, CLICK HERE
CHECK THEM OUT ONLINE | FOLLOW THEM ON INSTAGRAM | TWITTER
***
Photos by Aleksandra Jassem
Follow THE REBEL MAMA on: Instagram | Facebook | Twitter