We love to feature our fellow Rebel Mamas, as they are the women that build us up and continue to inspire us every day. Sharing their stories and outlooks helps us all move in a good direction, together. Today, I'd like to introduce one of those ladies.
Aleks Malkin is one of those girls you would just LOVE to hate.
Except, you physically can't.
One of the best things about Aleks is her incredibly generous spirit and general appreciation for life. Those who know her know that her door is always open, and there's likely mountains of carefully prepared food waiting for you on the other side. Just another bonus of being pals with a girl who's genuine love of food (we're talking real, fresh, wholesome food) is at the heart of her family.
I met Aleks back in the day when she was modelling, bar tending and putting herself through a degree in Biochemistry. She was the sweetest, most polite and most professional gal in the industry, HANDS DOWN. (Willing to bet no-one has been able to contend to date.)
She's since lived in New York and Los Angeles (she's back living in her hometown TO now), studied Holistic Nutrition, travelled to Nicaragua to help children in need, and was the first runner up for Miss Canada (obviously).
Besides a husband and two children (Shai 2.5 yrs and Cruz 4 mths), not much has changed in the ways of what's most important to this mama: treating people with respect, being well-mannered, and having an open heart.
Despite all the success her family enjoys now (she's co-pilot to hubby Adrian, who runs a slew of reputable foodie institution that you immediately need to visit: Rasa, Omaw, Food Dudes, Kosher Dudes, FD Pantry) Aleks herself didn't come from much when she immigrated to Canada from Israel (by the way of Russia) when she was 10 years old. She joked about having to paint a face on a PC coke bottle in lieu of a Barbie doll.
I popped by last week to see Aleks, meet her newest addition, Cruz, wolf down all the incredible spreads from their family businesses, drool over her beautifully kept home and discuss the purpose of our lives and the legacy we want to leave behind. Casual afternoon chatter.
***
On parenting philosophies and what's most important at the core of her family:

Respect. I try and ensure that my children always feel respected and listened to and I can only hope that they will respect themselves and others as they grow up. Manners are super important to us and we work hard at maintaining them.
On lessons learned from motherhood and parenthood as a whole:

Becoming a parent humbles the shit out of you. You realize early on in parenthood that many things are out of your control and you just have to roll with the punches. I've definitely learned a lot about myself and my strength as a woman through the experience of motherhood.
And the fact that I can now multi-task like a champ and function on 4 hours of sleep.
On things she vowed to never do prior to having kids, and what that looks like now:
I was totally that annoying non-parent that would say stuff like "I will NEVER let my kids have an IPad or watch television while they're eating". Yeah right. The Paw Patrol crew are my bestest friends and help calm my rambunctious toddler long enough to eat something, and offer me a few minutes of peace when I need it. Never say never.
On what the most challenging aspect of parenthood is and how she deals:
Sacrifice was the most challenging for me personally. I was quite young (25) when I got pregnant with Shai and a lot of my goals and ambitions had to be put on hold. It's tough because although I realize that I have to enjoy my kids while they are young, I also want to build a career for myself. I'm not saying that you cannot do both, but it's definitely more challenging now. I try to just take things day by day, and work towards smaller more physically achievable goals. Baby steps.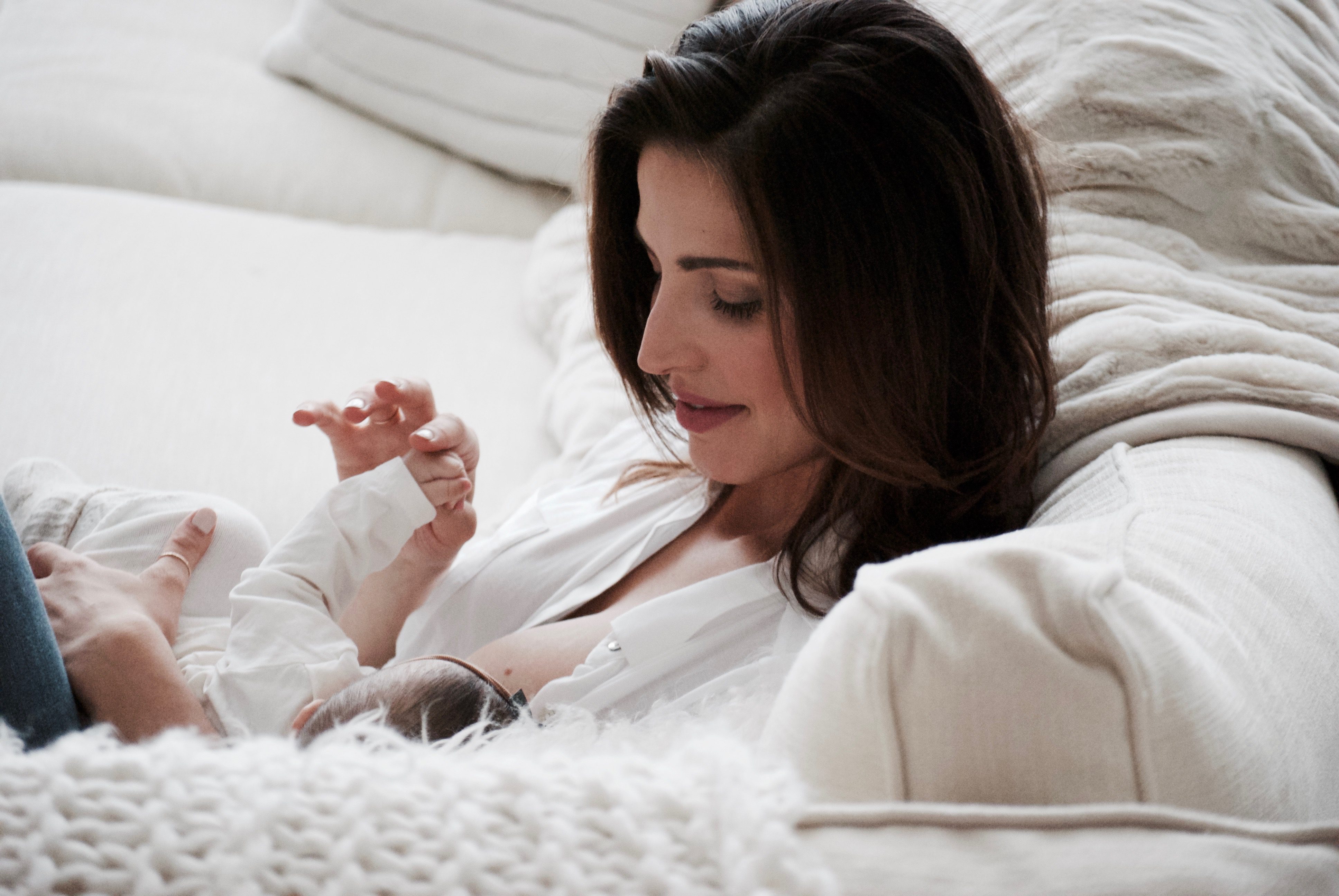 Aleks always seems to be in a state of calm, which is impressive considering she shares her space with a toddler and sorta-new baby. We obviously wanted to know more.

I try to laugh almost everything off – it helps to find comedy in the madness, although there are definitely some occasional meltdowns… I am human.
Dance parties also do the trick, and not the late nights of back in the day. If I'm having a shitty day, I put on some Beyonce or gangster rap and we have ourselves a dance-a-thon in the middle of the house.
On food and nutrition and how they've remained a priority in her home:
My toddler is a terrible eater, which drives my husband and I absolutely insane. He literally likes anything that is beige: cue pasta, bread and rice as his main diet of choice. I just try to make the right substitutions and introduce as many " healthy " options as I can without being overly hard on myself.
I know eventually he will grow out of it (I hope!).
We try to purchase organic, local and gmo free as much as possible and give him some healthy options to his preferred meal choices ie: gluten free sprouted bread, almond butter, avocado spread, sweet potato fries etc. We also try making food fun and get him involved in juicing veggies and making fruit smoothies. Also: Homemade frozen banana "ice cream" always gets an OK.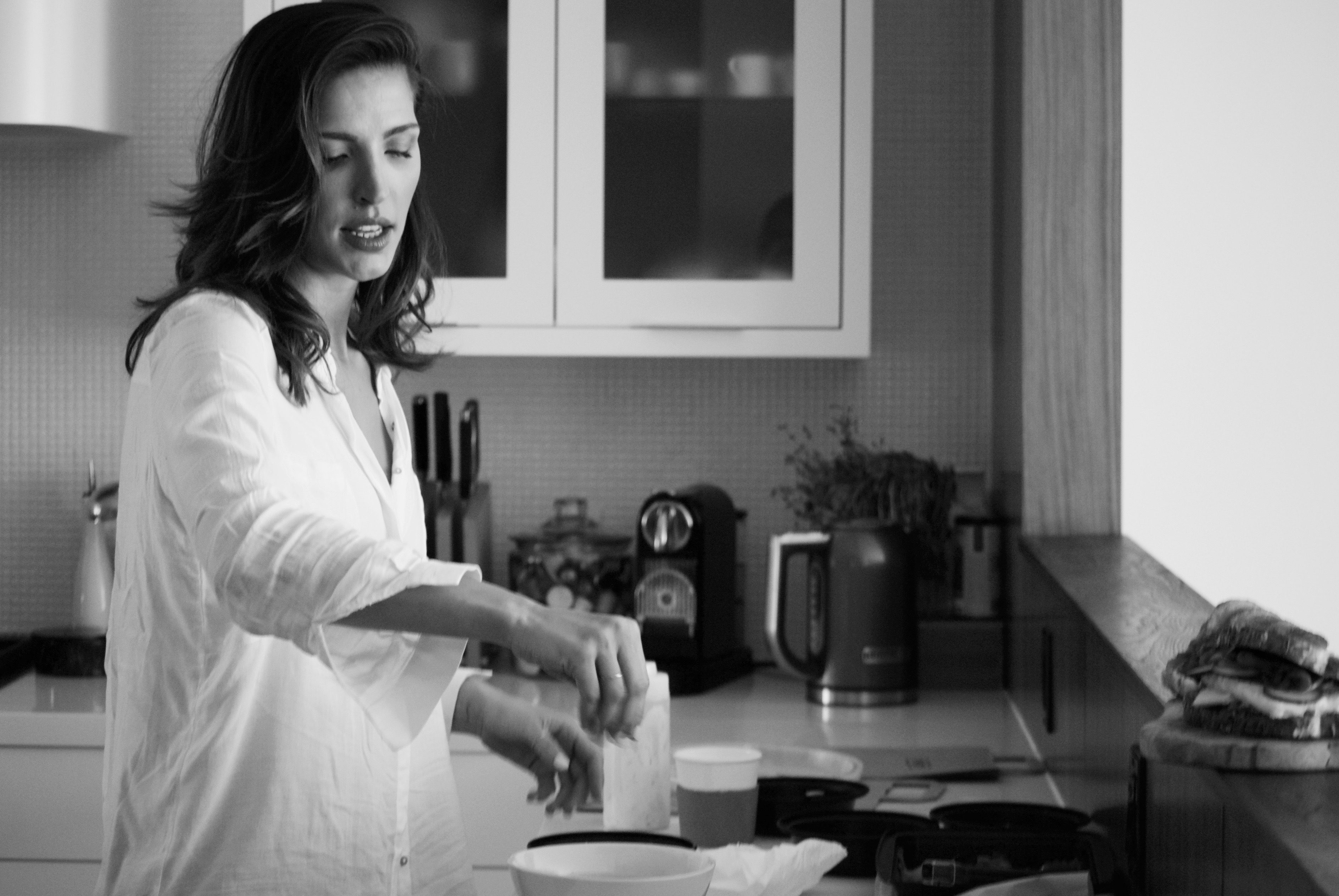 One thing you may not know about this beauty:
I don't know how to ride a bicycle. I know. It's awful. I'll add it to the list of what my children can teach me!
When it comes to date night, these foodies have a go-to list of Toronto spots that they love to frequent.. at least once a week if they can swing it.
My favorite indulgences are: cocktails at Bar Raval, spaghetti at Campagnolo, truffle burrata pizza at Buca, chopped salad at Rasa, sea food at Rodney's (it's where we got engaged!) and tacos at Grand Electric. The nights we can't get out, we like to order in from Flock, Pantry or Tabule.
Travel has been one consistent thing that's never made it to the back burner for these two, and we love that.
I never had the opportunity to take trips with my family growing up so I love being able to include my kids and I hope that travelling often can help shape them into well rounded little humans. And although we love having our kids with us, we have decided to take a trip once a year that is just the two of us . It's important to have some time for us to enjoy one another.. alone.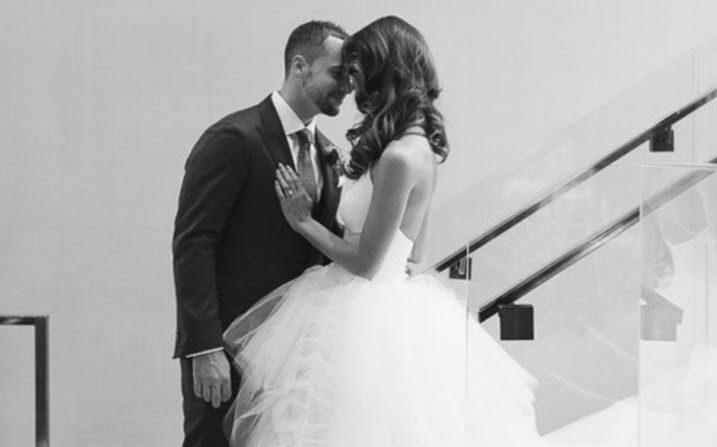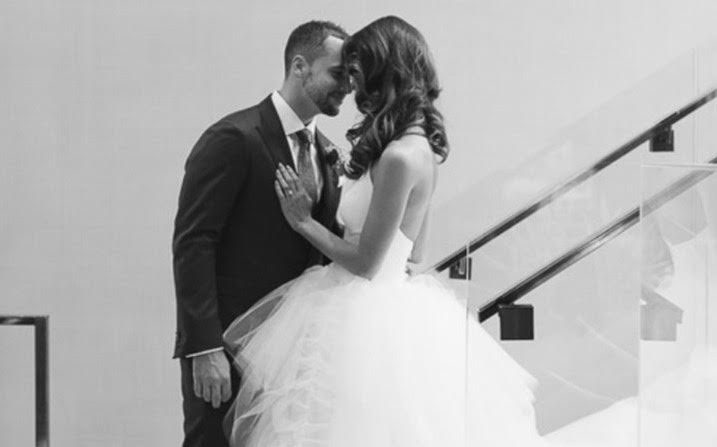 When asked what the best slash worst about partner-in-crime Adrian:

This is going to sound cheesy and completely cliché but the absolute best thing about him is his tremendous love for us. He adores our kids and always ensures that we know how much he loves us. There is nothing better than to have your partner genuinely show his appreciation daily. When he isn't working 14 hour days, he'll come home in time to put our son to sleep, do the dishes, cook dinner and join in the gangster rap dance-party.
On the flip side, it would be great if he didn't pee on the toilet seat in the middle of the night. Can't win them all.
Some words of advice for new mamas:

Don't try to be perfect, there is no such thing. It does not exist.

We live In a world that is full of Pinterest depictions of motherhood perfection and that shit is unrealistic and forces mothers to feel inadequate . I'd say, take it one day at a time, take care and be kind to yourself.

What does being a part of the Rebel Mama community mean to our girl Aleks?

Everything. Women inspiring other women and building each other up rather than tearing down is a beautiful thing, and benefits everyone. It's such an honest forum and it's truly a safe space for us mamas. I love everything about this community and I am so proud to be a part of it.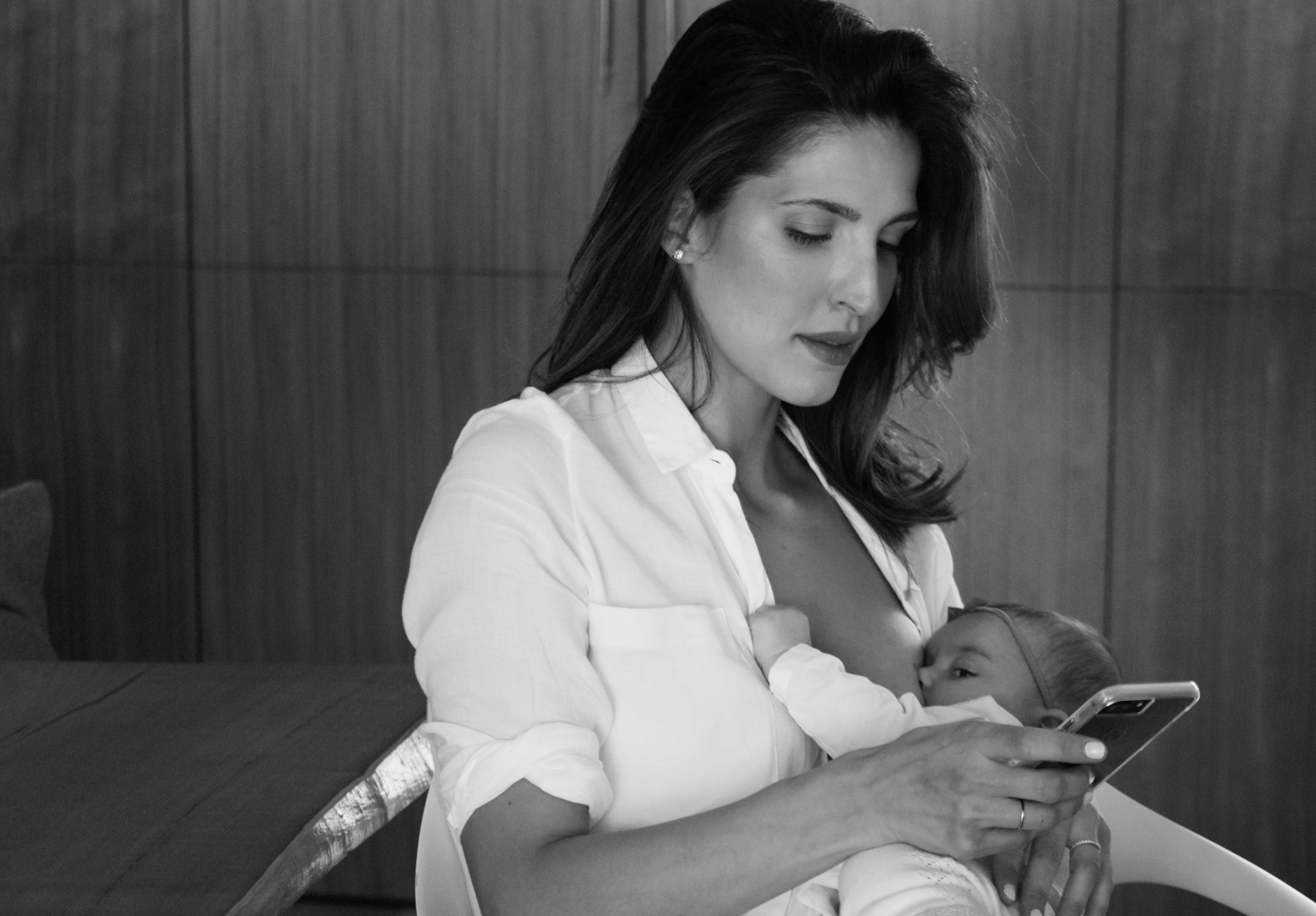 ***
Photos by Aleksandra Jassem
Wedding Day Photo supplied by Aleks Malkin